stdClass Object
(
    [filterType] => connectorAnd
    [filters] => Array
        (
            [0] => stdClass Object
                (
                    [filterType] => connectorOr
                    [filters] => Array
                        (
                            [0] => stdClass Object
                                (
                                    [filterType] => fileExtension
                                    [fileExtension] => pdf
                                )

                            [1] => stdClass Object
                                (
                                    [filterType] => fileExtension
                                    [fileExtension] => zip
                                )

                            [2] => stdClass Object
                                (
                                    [filterType] => fileExtension
                                    [fileExtension] => 7z
                                )

                            [3] => stdClass Object
                                (
                                    [filterType] => fileExtension
                                    [fileExtension] => exe
                                )

                            [4] => stdClass Object
                                (
                                    [filterType] => fileExtension
                                    [fileExtension] => html
                                )

                        )

                )

            [1] => stdClass Object
                (
                    [filterType] => directory
                    [directoryID] => 998
                    [includeSubdirectories] => 1
                )

            [2] => stdClass Object
                (
                    [filterType] => directory
                    [directoryID] => 1106
                    [includeSubdirectories] => 1
                    [inverted] => 1
                )

            [3] => stdClass Object
                (
                    [filterType] => keyword
                    [term] => _en
                )

            [4] => stdClass Object
                (
                    [filterType] => connectorOr
                    [filters] => Array
                        (
                            [0] => stdClass Object
                                (
                                    [filterType] => subject
                                    [term] => InlineServomotor
                                    [exactMatch] => 1
                                )

                            [1] => stdClass Object
                                (
                                    [filterType] => keyword
                                    [term] => InlineServomotor
                                    [exactMatch] => 1
                                )

                        )

                )

            [5] => stdClass Object
                (
                    [filterType] => directory
                    [directoryID] => 1008
                    [includeSubdirectories] => 1
                )

        )

)

{"success":true,"quantity":11,"files":[{"id":8571,"fileExtension":"PDF","fileType":"image","subject":"442437_11_KAT_Servo Geared Motors_P_Dimensions_EN","fileSize":685056,"keywords":["InlineServomotor","Servo Geared Motors_P_Dimensions_EN","servomotor","Catalog","16_05_2022","EN","Inline_Servo_Geared_Motors","442437_en","SDI","V_11"],"originalFileURL":"https://stoeber.px.media/workspace/pixxio/tt.php?src=%2FfileOrigs%2Fkz%2FKZejUrH3vVpKR9fyf1__1658444336_6276957.pdf&dataPath=%2Fpixxiodata%2Fsystems-old%2Fstoeber&cd=2022-07-21+22%3A58%3A58","previewFileURL":"https://stoeber.px.media/workspace/pixxio/tt.php?src=%2FfileArchiv%2Fkz%2FKZejUrH3vVpKR9fyf1__1658444336_6276957.jpg&dataPath=%2Fpixxiodata%2Fsystems-old%2Fstoeber&w=1920","clipFileURL":null,"metadataFields":{"117":{"name":"CreateDateCustom","isImportant":true,"editType":"none","value":null},"118":{"name":"Folder","isImportant":true,"editType":"none","value":null},"120":{"name":"ImageSize","isImportant":true,"editType":"none","value":null},"122":{"name":"Collections","isImportant":true,"editType":"none","value":null},"29":{"name":"ExtensionModifyDate","isImportant":true,"editType":"none","value":null},"68":{"name":"Software","isImportant":true,"editType":"none","value":null}}},{"id":8570,"fileExtension":"PDF","fileType":"image","subject":"442437_11_KAT_Servo Geared Motors_P_Ratings_EN","fileSize":854550,"keywords":["servomotor","Inline_Servo_Geared_Motors","EN","442437_en","V_11","Servo Geared Motors_P_Ratings_EN","InlineServomotor","SDI","Catalog","16_05_2022"],"originalFileURL":"https://stoeber.px.media/workspace/pixxio/tt.php?src=%2FfileOrigs%2F1p%2F1PSKbNoYc2Z9YQED5U__1658444296_3641511.pdf&dataPath=%2Fpixxiodata%2Fsystems-old%2Fstoeber&cd=2022-07-21+22%3A58%3A18","previewFileURL":"https://stoeber.px.media/workspace/pixxio/tt.php?src=%2FfileArchiv%2F1p%2F1PSKbNoYc2Z9YQED5U__1658444296_3641511.jpg&dataPath=%2Fpixxiodata%2Fsystems-old%2Fstoeber&w=1920","clipFileURL":null,"metadataFields":{"117":{"name":"CreateDateCustom","isImportant":true,"editType":"none","value":null},"118":{"name":"Folder","isImportant":true,"editType":"none","value":null},"120":{"name":"ImageSize","isImportant":true,"editType":"none","value":null},"122":{"name":"Collections","isImportant":true,"editType":"none","value":null},"29":{"name":"ExtensionModifyDate","isImportant":true,"editType":"none","value":null},"68":{"name":"Software","isImportant":true,"editType":"none","value":null}}},{"id":8575,"fileExtension":"PDF","fileType":"image","subject":"442437_11_KAT_Servo Geared Motors_PE_Dimensions_EN","fileSize":469639,"keywords":["Catalog","EN","V_11","16_05_2022","442437_en","servomotor","Servo Geared Motors_PE_Dimensions_EN","SDI","InlineServomotor","Inline_Servo_Geared_Motors"],"originalFileURL":"https://stoeber.px.media/workspace/pixxio/tt.php?src=%2FfileOrigs%2F3p%2F3PlIL3WeDwt5EThL3X__1658443783_9386600.pdf&dataPath=%2Fpixxiodata%2Fsystems-old%2Fstoeber&cd=2022-07-21+22%3A49%3A44","previewFileURL":"https://stoeber.px.media/workspace/pixxio/tt.php?src=%2FfileArchiv%2F3p%2F3PlIL3WeDwt5EThL3X__1658443783_9386600.jpg&dataPath=%2Fpixxiodata%2Fsystems-old%2Fstoeber&w=1920","clipFileURL":null,"metadataFields":{"117":{"name":"CreateDateCustom","isImportant":true,"editType":"none","value":null},"118":{"name":"Folder","isImportant":true,"editType":"none","value":null},"120":{"name":"ImageSize","isImportant":true,"editType":"none","value":null},"122":{"name":"Collections","isImportant":true,"editType":"none","value":null},"29":{"name":"ExtensionModifyDate","isImportant":true,"editType":"none","value":null},"68":{"name":"Software","isImportant":true,"editType":"none","value":null}}},{"id":8573,"fileExtension":"PDF","fileType":"image","subject":"442437_11_KAT_Servo Geared Motors_PE_Ratings_EN","fileSize":379342,"keywords":["InlineServomotor","Catalog","16_05_2022","Servo Geared Motors_PE_Ratings_EN","SDI","servomotor","442437_en","EN","V_11","Inline_Servo_Geared_Motors"],"originalFileURL":"https://stoeber.px.media/workspace/pixxio/tt.php?src=%2FfileOrigs%2Fyu%2FyU2RpeQBj9nXS3Maj5__1658443756_4765237.pdf&dataPath=%2Fpixxiodata%2Fsystems-old%2Fstoeber&cd=2022-07-21+22%3A49%3A18","previewFileURL":"https://stoeber.px.media/workspace/pixxio/tt.php?src=%2FfileArchiv%2Fyu%2FyU2RpeQBj9nXS3Maj5__1658443756_4765237.jpg&dataPath=%2Fpixxiodata%2Fsystems-old%2Fstoeber&w=1920","clipFileURL":null,"metadataFields":{"117":{"name":"CreateDateCustom","isImportant":true,"editType":"none","value":null},"118":{"name":"Folder","isImportant":true,"editType":"none","value":null},"120":{"name":"ImageSize","isImportant":true,"editType":"none","value":null},"122":{"name":"Collections","isImportant":true,"editType":"none","value":null},"29":{"name":"ExtensionModifyDate","isImportant":true,"editType":"none","value":null},"68":{"name":"Software","isImportant":true,"editType":"none","value":null}}},{"id":8574,"fileExtension":"PDF","fileType":"image","subject":"442437_11_KAT_Servo Geared Motors_PH_Dimensions_EN","fileSize":631869,"keywords":["16_05_2022","442437_en","EN","V_11","servomotor","Inline_Servo_Geared_Motors","Servo Geared Motors_PH_Dimensions_EN","Catalog","InlineServomotor","SDI"],"originalFileURL":"https://stoeber.px.media/workspace/pixxio/tt.php?src=%2FfileOrigs%2Foo%2FoOsnEFBFofTQijjDP2__1658443650_0197210.pdf&dataPath=%2Fpixxiodata%2Fsystems-old%2Fstoeber&cd=2022-07-21+22%3A47%3A32","previewFileURL":"https://stoeber.px.media/workspace/pixxio/tt.php?src=%2FfileArchiv%2Foo%2FoOsnEFBFofTQijjDP2__1658443650_0197210.jpg&dataPath=%2Fpixxiodata%2Fsystems-old%2Fstoeber&w=1920","clipFileURL":null,"metadataFields":{"117":{"name":"CreateDateCustom","isImportant":true,"editType":"none","value":null},"118":{"name":"Folder","isImportant":true,"editType":"none","value":null},"120":{"name":"ImageSize","isImportant":true,"editType":"none","value":null},"122":{"name":"Collections","isImportant":true,"editType":"none","value":null},"29":{"name":"ExtensionModifyDate","isImportant":true,"editType":"none","value":null},"68":{"name":"Software","isImportant":true,"editType":"none","value":null}}},{"id":8576,"fileExtension":"PDF","fileType":"image","subject":"442437_11_KAT_Servo Geared Motors_PH_Ratings_EN","fileSize":655775,"keywords":["EN","Catalog","Inline_Servo_Geared_Motors","servomotor","SDI","Servo Geared Motors_PH_Ratings_EN","InlineServomotor","V_11","16_05_2022","442437_en"],"originalFileURL":"https://stoeber.px.media/workspace/pixxio/tt.php?src=%2FfileOrigs%2F9a%2F9adhEjvf0Xcro5qiUo__1658443537_1993803.pdf&dataPath=%2Fpixxiodata%2Fsystems-old%2Fstoeber&cd=2022-07-21+22%3A45%3A39","previewFileURL":"https://stoeber.px.media/workspace/pixxio/tt.php?src=%2FfileArchiv%2F9a%2F9adhEjvf0Xcro5qiUo__1658443537_1993803.jpg&dataPath=%2Fpixxiodata%2Fsystems-old%2Fstoeber&w=1920","clipFileURL":null,"metadataFields":{"117":{"name":"CreateDateCustom","isImportant":true,"editType":"none","value":null},"118":{"name":"Folder","isImportant":true,"editType":"none","value":null},"120":{"name":"ImageSize","isImportant":true,"editType":"none","value":null},"122":{"name":"Collections","isImportant":true,"editType":"none","value":null},"29":{"name":"ExtensionModifyDate","isImportant":true,"editType":"none","value":null},"68":{"name":"Software","isImportant":true,"editType":"none","value":null}}},{"id":8582,"fileExtension":"PDF","fileType":"image","subject":"442437_11_KAT_Servo Geared Motors_PHQ_Ratings_EN","fileSize":567658,"keywords":["InlineServomotor","V_11","EN","442437_en","16_05_2022","Inline_Servo_Geared_Motors","servomotor","SDI","Catalog","Servo Geared Motors_PHQ_Ratings_EN"],"originalFileURL":"https://stoeber.px.media/workspace/pixxio/tt.php?src=%2FfileOrigs%2Fpx%2FpXjVMMiTGAE6T6hT1P__1658443504_6280659.pdf&dataPath=%2Fpixxiodata%2Fsystems-old%2Fstoeber&cd=2022-07-21+22%3A45%3A06","previewFileURL":"https://stoeber.px.media/workspace/pixxio/tt.php?src=%2FfileArchiv%2Fpx%2FpXjVMMiTGAE6T6hT1P__1658443504_6280659.jpg&dataPath=%2Fpixxiodata%2Fsystems-old%2Fstoeber&w=1920","clipFileURL":null,"metadataFields":{"117":{"name":"CreateDateCustom","isImportant":true,"editType":"none","value":null},"118":{"name":"Folder","isImportant":true,"editType":"none","value":null},"120":{"name":"ImageSize","isImportant":true,"editType":"none","value":null},"122":{"name":"Collections","isImportant":true,"editType":"none","value":null},"29":{"name":"ExtensionModifyDate","isImportant":true,"editType":"none","value":null},"68":{"name":"Software","isImportant":true,"editType":"none","value":null}}},{"id":8585,"fileExtension":"PDF","fileType":"image","subject":"442437_11_KAT_Servo Geared Motors_PHQ_Dimensions_EN","fileSize":779535,"keywords":["InlineServomotor","Catalog","V_11","Inline_Servo_Geared_Motors","16_05_2022","442437_en","servomotor","EN","Servo Geared Motors_PHQ_Dimensions_EN","SDI"],"originalFileURL":"https://stoeber.px.media/workspace/pixxio/tt.php?src=%2FfileOrigs%2Ft3%2FT3adVYPAcmfLnA6bTq__1658443440_4953595.pdf&dataPath=%2Fpixxiodata%2Fsystems-old%2Fstoeber&cd=2022-07-21+22%3A44%3A02","previewFileURL":"https://stoeber.px.media/workspace/pixxio/tt.php?src=%2FfileArchiv%2Ft3%2FT3adVYPAcmfLnA6bTq__1658443440_4953595.jpg&dataPath=%2Fpixxiodata%2Fsystems-old%2Fstoeber&w=1920","clipFileURL":null,"metadataFields":{"117":{"name":"CreateDateCustom","isImportant":true,"editType":"none","value":null},"118":{"name":"Folder","isImportant":true,"editType":"none","value":null},"120":{"name":"ImageSize","isImportant":true,"editType":"none","value":null},"122":{"name":"Collections","isImportant":true,"editType":"none","value":null},"29":{"name":"ExtensionModifyDate","isImportant":true,"editType":"none","value":null},"68":{"name":"Software","isImportant":true,"editType":"none","value":null}}},{"id":8591,"fileExtension":"PDF","fileType":"image","subject":"442437_11_KAT_Servo Geared Motors_C_Dimensions_EN","fileSize":954196,"keywords":["servomotor","V_11","Servo Geared Motors_C_Dimensions_EN","SDI","InlineServomotor","16_05_2022","Catalog","Inline_Servo_Geared_Motors","442437_en","EN"],"originalFileURL":"https://stoeber.px.media/workspace/pixxio/tt.php?src=%2FfileOrigs%2Fuz%2Fuz2e2aZXGPbncAm5UW__1658442613_1311866.pdf&dataPath=%2Fpixxiodata%2Fsystems-old%2Fstoeber&cd=2022-07-21+22%3A30%3A15","previewFileURL":"https://stoeber.px.media/workspace/pixxio/tt.php?src=%2FfileArchiv%2Fuz%2Fuz2e2aZXGPbncAm5UW__1658442613_1311866.jpg&dataPath=%2Fpixxiodata%2Fsystems-old%2Fstoeber&w=1920","clipFileURL":null,"metadataFields":{"117":{"name":"CreateDateCustom","isImportant":true,"editType":"none","value":null},"118":{"name":"Folder","isImportant":true,"editType":"none","value":null},"120":{"name":"ImageSize","isImportant":true,"editType":"none","value":null},"122":{"name":"Collections","isImportant":true,"editType":"none","value":null},"29":{"name":"ExtensionModifyDate","isImportant":true,"editType":"none","value":null},"68":{"name":"Software","isImportant":true,"editType":"none","value":null}}},{"id":8589,"fileExtension":"PDF","fileType":"image","subject":"442437_11_KAT_Servo Geared Motors_C_Ratings_EN","fileSize":1855068,"keywords":["SDI","Servo Geared Motors_C_Ratings_EN","InlineServomotor","servomotor","16_05_2022","442437_en","Catalog","Inline_Servo_Geared_Motors","V_11","EN"],"originalFileURL":"https://stoeber.px.media/workspace/pixxio/tt.php?src=%2FfileOrigs%2F9o%2F9ok0z3YoVHjkuqkYzH__1658442478_0835944.pdf&dataPath=%2Fpixxiodata%2Fsystems-old%2Fstoeber&cd=2022-07-21+22%3A28%3A00","previewFileURL":"https://stoeber.px.media/workspace/pixxio/tt.php?src=%2FfileArchiv%2F9o%2F9ok0z3YoVHjkuqkYzH__1658442478_0835944.jpg&dataPath=%2Fpixxiodata%2Fsystems-old%2Fstoeber&w=1920","clipFileURL":null,"metadataFields":{"117":{"name":"CreateDateCustom","isImportant":true,"editType":"none","value":null},"118":{"name":"Folder","isImportant":true,"editType":"none","value":null},"120":{"name":"ImageSize","isImportant":true,"editType":"none","value":null},"122":{"name":"Collections","isImportant":true,"editType":"none","value":null},"29":{"name":"ExtensionModifyDate","isImportant":true,"editType":"none","value":null},"68":{"name":"Software","isImportant":true,"editType":"none","value":null}}},{"id":11498,"fileExtension":"PDF","fileType":"image","subject":"442437_en_11_KAT_Servogetriebemotoren","fileSize":26987489,"keywords":["Synchron-Servomotor","Synchron-Servogetriebemotor","PHK","Kegelradgetriebemotor","Anschlusstechnik","Third Party","EZHD","Hohlwelle","442437_en","PKX","Gewindetriebe","PK","Stirnradgetriebemotor","Kinetix 5500/5700/6500","KS","V_11","InlineServomotor","Kollmorgen","IndraDrive C/Cs","PHKX","ACOPOS","Siemens","16_05_2022","Beckhoff","K","Planetenwinkelgetriebemotor","PHQK","Planetengetriebemotor","KL","PHV","B&R","EZM","F","C","PH","PHQ","EZS","Allen-Bradley","EZ","Fremdregler","P","Fremdhersteller","Catalog Synchronous servo geared motors EZ_EN","PE","SINAMICS S120","Servostar S300/S400/S600/S700","Bosch Rexroth","RightAngleServomotor"],"originalFileURL":"https://stoeber.px.media/workspace/pixxio/tt.php?src=%2FfileOrigs%2F1q%2F1quGzOL4zTwMvX3JGB__1652701557_1213882.pdf&dataPath=%2Fpixxiodata%2Fsystems-old%2Fstoeber","previewFileURL":"https://stoeber.px.media/workspace/pixxio/tt.php?src=%2FfileArchiv%2F1q%2F1quGzOL4zTwMvX3JGB__1652701557_1213882.jpg&dataPath=%2Fpixxiodata%2Fsystems-old%2Fstoeber&w=1920","clipFileURL":null,"metadataFields":{"117":{"name":"CreateDateCustom","isImportant":true,"editType":"none","value":null},"118":{"name":"Folder","isImportant":true,"editType":"none","value":null},"120":{"name":"ImageSize","isImportant":true,"editType":"none","value":null},"122":{"name":"Collections","isImportant":true,"editType":"none","value":null},"29":{"name":"ExtensionModifyDate","isImportant":true,"editType":"none","value":null},"68":{"name":"Software","isImportant":true,"editType":"none","value":null}}}]}
stdClass Object
(
    [filterType] => connectorAnd
    [filters] => Array
        (
            [0] => stdClass Object
                (
                    [filterType] => connectorOr
                    [filters] => Array
                        (
                            [0] => stdClass Object
                                (
                                    [filterType] => fileExtension
                                    [fileExtension] => pdf
                                )

                            [1] => stdClass Object
                                (
                                    [filterType] => fileExtension
                                    [fileExtension] => zip
                                )

                            [2] => stdClass Object
                                (
                                    [filterType] => fileExtension
                                    [fileExtension] => 7z
                                )

                            [3] => stdClass Object
                                (
                                    [filterType] => fileExtension
                                    [fileExtension] => exe
                                )

                            [4] => stdClass Object
                                (
                                    [filterType] => fileExtension
                                    [fileExtension] => html
                                )

                        )

                )

            [1] => stdClass Object
                (
                    [filterType] => directory
                    [directoryID] => 998
                    [includeSubdirectories] => 1
                )

            [2] => stdClass Object
                (
                    [filterType] => directory
                    [directoryID] => 1106
                    [includeSubdirectories] => 1
                    [inverted] => 1
                )

            [3] => stdClass Object
                (
                    [filterType] => keyword
                    [term] => _en
                )

            [4] => stdClass Object
                (
                    [filterType] => connectorOr
                    [filters] => Array
                        (
                            [0] => stdClass Object
                                (
                                    [filterType] => subject
                                    [term] => servo
                                    [exactMatch] => 1
                                )

                            [1] => stdClass Object
                                (
                                    [filterType] => keyword
                                    [term] => servo
                                    [exactMatch] => 1
                                )

                        )

                )

            [5] => stdClass Object
                (
                    [filterType] => connectorOr
                    [filters] => Array
                        (
                            [0] => stdClass Object
                                (
                                    [filterType] => directory
                                    [directoryID] => 1034
                                    [includeSubdirectories] => 1
                                )

                            [1] => stdClass Object
                                (
                                    [filterType] => directory
                                    [directoryID] => 1036
                                    [includeSubdirectories] => 1
                                )

                            [2] => stdClass Object
                                (
                                    [filterType] => directory
                                    [directoryID] => 1037
                                    [includeSubdirectories] => 1
                                )

                        )

                )

        )

)

{"success":true,"quantity":71,"files":[{"id":9035,"fileExtension":"PDF","fileType":"image","subject":"442900_30_BAL_Gear Units Installation Troubleshooting Manual_EN","fileSize":17156793,"keywords":["Servo","SDI","Manual","InlineServoUnits","RightAngleServoUnits","08_09_2021","MGS","442900_en","V_30","Service","EN","Manual Gear Units Installation and Troubleshooting_EN"],"originalFileURL":"https://stoeber.px.media/workspace/pixxio/tt.php?src=%2FfileOrigs%2Fad%2FADKUqkvqqzNFJ1J4zE__1638980863_0105600.pdf&dataPath=%2Fpixxiodata%2Fsystems-old%2Fstoeber","previewFileURL":"https://stoeber.px.media/workspace/pixxio/tt.php?src=%2FfileArchiv%2Fad%2FADKUqkvqqzNFJ1J4zE__1638980863_0105600.jpg&dataPath=%2Fpixxiodata%2Fsystems-old%2Fstoeber&w=1920","clipFileURL":null,"metadataFields":{"117":{"name":"CreateDateCustom","isImportant":true,"editType":"none","value":"2021:12:07 09:54:43"},"118":{"name":"Folder","isImportant":true,"editType":"none","value":null},"120":{"name":"ImageSize","isImportant":true,"editType":"none","value":null},"122":{"name":"Collections","isImportant":true,"editType":"none","value":null},"29":{"name":"ExtensionModifyDate","isImportant":true,"editType":"none","value":null},"68":{"name":"Software","isImportant":true,"editType":"none","value":null}}},{"id":8988,"fileExtension":"PDF","fileType":"image","subject":"441389_de_en_04_SD_Ersatzteile_K1003ANGD","fileSize":102250,"keywords":["28_09_2010","K1003 AN","K1003 ANG","K1003 ANGD","servo","K1013 ANGD","KIE3D","Kegelradgetriebe","Hohlwelle","441389_de_en","Ersatzteilliste Kegelradgetriebe K1003 K1013 AN ANG ANGD_DE","Drehmomentstütze","RightAngleServoUnits","Replacement parts list helical bevel gear units K1003 K1013 AN ANG ANGD_EN","K","V_04","Asynchron-Getriebemotor","KLLM","Lean-Getriebemotor","mgs","K1013 ANG","Industriegetriebe","K1013 AN","KLM","Asynchrongetriebemotor"],"originalFileURL":"https://stoeber.px.media/workspace/pixxio/tt.php?src=%2FfileOrigs%2Ft7%2FT71P5NcbAu9cFkd2jr__1638371029_8415100.pdf&dataPath=%2Fpixxiodata%2Fsystems-old%2Fstoeber","previewFileURL":"https://stoeber.px.media/workspace/pixxio/tt.php?src=%2FfileArchiv%2Ft7%2FT71P5NcbAu9cFkd2jr__1638371029_8415100.jpg&dataPath=%2Fpixxiodata%2Fsystems-old%2Fstoeber&w=1920","clipFileURL":null,"metadataFields":{"117":{"name":"CreateDateCustom","isImportant":true,"editType":"none","value":"1999:08:19 10:07:28"},"118":{"name":"Folder","isImportant":true,"editType":"none","value":null},"120":{"name":"ImageSize","isImportant":true,"editType":"none","value":null},"122":{"name":"Collections","isImportant":true,"editType":"none","value":null},"29":{"name":"ExtensionModifyDate","isImportant":true,"editType":"none","value":null},"68":{"name":"Software","isImportant":true,"editType":"none","value":null}}},{"id":8984,"fileExtension":"PDF","fileType":"image","subject":"441391_de_en_04_SD_Ersatzteile_K1013SNF","fileSize":98136,"keywords":["RightAngleServoUnits","Ersatzteilliste Kegelradgetriebe K1003 K1013 SNF_DE","K","28_09_2010","Lean-Getriebemotor","Schrumpfscheibe","441391_de_en","mgs","Kegelradgetriebe","Hohlwelle","Asynchron-Getriebemotor","servo","KLLM","KLM","KIE3D","Flansch","Industriegetriebe","K1013 SNF","Asynchrongetriebemotor","V_04","K1003 SNF","Replacement parts list helical bevel gear units K1003 K1013 SNF_EN"],"originalFileURL":"https://stoeber.px.media/workspace/pixxio/tt.php?src=%2FfileOrigs%2Fps%2FPSymj2LTQfSStSm7Le__1638371029_5597200.pdf&dataPath=%2Fpixxiodata%2Fsystems-old%2Fstoeber","previewFileURL":"https://stoeber.px.media/workspace/pixxio/tt.php?src=%2FfileArchiv%2Fps%2FPSymj2LTQfSStSm7Le__1638371029_5597200.jpg&dataPath=%2Fpixxiodata%2Fsystems-old%2Fstoeber&w=1920","clipFileURL":null,"metadataFields":{"117":{"name":"CreateDateCustom","isImportant":true,"editType":"none","value":"1999:08:19 10:09:13"},"118":{"name":"Folder","isImportant":true,"editType":"none","value":null},"120":{"name":"ImageSize","isImportant":true,"editType":"none","value":null},"122":{"name":"Collections","isImportant":true,"editType":"none","value":null},"29":{"name":"ExtensionModifyDate","isImportant":true,"editType":"none","value":null},"68":{"name":"Software","isImportant":true,"editType":"none","value":null}}},{"id":8982,"fileExtension":"PDF","fileType":"image","subject":"441393_de_en_04_SD_Ersatzteile_K1013SNGD","fileSize":103395,"keywords":["Replacement parts list helical bevel gear units K1003 K1013 SN SNG SNGD_EN","441393_de_en","K1003 SNG","Schrumpfscheibe","mgs","KLM","Drehmomentstütze","K1013 SN","K","Lean-Getriebemotor","K1003 SNGD","Kegelradgetriebe","Industriegetriebe","Asynchron-Getriebemotor","Asynchrongetriebemotor","K1003 SN","RightAngleServoUnits","Hohlwelle","28_09_2010","K1013 SNG","Ersatzteilliste Kegelradgetriebe K1003 K1013 SN SNG SNGD_DE","K1013 SNGD","servo","KLLM","KIE3D","V_04"],"originalFileURL":"https://stoeber.px.media/workspace/pixxio/tt.php?src=%2FfileOrigs%2Fnc%2FNcYUd2TGszeLZ2t8WR__1638371029_2645000.pdf&dataPath=%2Fpixxiodata%2Fsystems-old%2Fstoeber","previewFileURL":"https://stoeber.px.media/workspace/pixxio/tt.php?src=%2FfileArchiv%2Fnc%2FNcYUd2TGszeLZ2t8WR__1638371029_2645000.jpg&dataPath=%2Fpixxiodata%2Fsystems-old%2Fstoeber&w=1920","clipFileURL":null,"metadataFields":{"117":{"name":"CreateDateCustom","isImportant":true,"editType":"none","value":"1999:08:19 10:12:47"},"118":{"name":"Folder","isImportant":true,"editType":"none","value":null},"120":{"name":"ImageSize","isImportant":true,"editType":"none","value":null},"122":{"name":"Collections","isImportant":true,"editType":"none","value":null},"29":{"name":"ExtensionModifyDate","isImportant":true,"editType":"none","value":null},"68":{"name":"Software","isImportant":true,"editType":"none","value":null}}},{"id":8975,"fileExtension":"PDF","fileType":"image","subject":"441397_de_en_04_SD_Ersatzteile_K1014V","fileSize":100373,"keywords":["K1014 V","mgs","servo","KIE3D","KLLM","Lean-Getriebemotor","Industriegetriebe","Replacement parts list helical bevel gear units K1004 K1014 V_EN","Hohlwelle","KLM","K1004 V","Kegelradgetriebe","28_09_2010","RightAngleServoUnits","441397_de_en","K","Ersatzteilliste Kegelradgetriebe K1004 K1014 V_DE","Asynchrongetriebemotor","Asynchron-Getriebemotor","V_04","Vollwelle"],"originalFileURL":"https://stoeber.px.media/workspace/pixxio/tt.php?src=%2FfileOrigs%2Fam%2FaMuyk7P5d9pu6g4GN1__1638371028_9803900.pdf&dataPath=%2Fpixxiodata%2Fsystems-old%2Fstoeber","previewFileURL":"https://stoeber.px.media/workspace/pixxio/tt.php?src=%2FfileArchiv%2Fam%2FaMuyk7P5d9pu6g4GN1__1638371028_9803900.jpg&dataPath=%2Fpixxiodata%2Fsystems-old%2Fstoeber&w=1920","clipFileURL":null,"metadataFields":{"117":{"name":"CreateDateCustom","isImportant":true,"editType":"none","value":"1999:08:19 11:00:41"},"118":{"name":"Folder","isImportant":true,"editType":"none","value":null},"120":{"name":"ImageSize","isImportant":true,"editType":"none","value":null},"122":{"name":"Collections","isImportant":true,"editType":"none","value":null},"29":{"name":"ExtensionModifyDate","isImportant":true,"editType":"none","value":null},"68":{"name":"Software","isImportant":true,"editType":"none","value":null}}},{"id":8974,"fileExtension":"PDF","fileType":"image","subject":"441399_de_en_04_SD_Ersatzteile_K1014ANF","fileSize":104351,"keywords":["K","servo","Asynchrongetriebemotor","Lean-Getriebemotor","RightAngleServoUnits","Industriegetriebe","K1004 ANF","mgs","V_04","Replacement parts list helical bevel gear units K1004 K1014 ANF_EN","28_09_2010","KLLM","KLM","441399_de_en","KIE3D","Hohlwelle","Flansch","K1014 ANF","Kegelradgetriebe","Ersatzteilliste Kegelradgetriebe K1004 K1014 ANF_DE","Asynchron-Getriebemotor"],"originalFileURL":"https://stoeber.px.media/workspace/pixxio/tt.php?src=%2FfileOrigs%2Fzq%2FzQMWYPkSDerHEpHEt6__1638371028_7021100.pdf&dataPath=%2Fpixxiodata%2Fsystems-old%2Fstoeber","previewFileURL":"https://stoeber.px.media/workspace/pixxio/tt.php?src=%2FfileArchiv%2Fzq%2FzQMWYPkSDerHEpHEt6__1638371028_7021100.jpg&dataPath=%2Fpixxiodata%2Fsystems-old%2Fstoeber&w=1920","clipFileURL":null,"metadataFields":{"117":{"name":"CreateDateCustom","isImportant":true,"editType":"none","value":"1999:08:19 10:25:42"},"118":{"name":"Folder","isImportant":true,"editType":"none","value":null},"120":{"name":"ImageSize","isImportant":true,"editType":"none","value":null},"122":{"name":"Collections","isImportant":true,"editType":"none","value":null},"29":{"name":"ExtensionModifyDate","isImportant":true,"editType":"none","value":null},"68":{"name":"Software","isImportant":true,"editType":"none","value":null}}},{"id":8983,"fileExtension":"PDF","fileType":"image","subject":"441401_de_en_04_SD_Ersatzteile_K1014ANGD","fileSize":110448,"keywords":["Industriegetriebe","K1014 ANG","K1004 AN","K1004 ANG","KIE3D","Replacement parts list helical bevel gear units K1004 K1014 AN ANG ANGD_EN","mgs","K","K1014 ANGD","28_09_2010","KLLM","KLM","Lean-Getriebemotor","K1004 ANGD","Ersatzteilliste Kegelradgetriebe K1004 K1014 AN ANG ANGD_DE","servo","K1014 AN","RightAngleServoUnits","Asynchron-Getriebemotor","V_04","Asynchrongetriebemotor","Hohlwelle","Kegelradgetriebe","441401_de_en","Drehmomentstütze"],"originalFileURL":"https://stoeber.px.media/workspace/pixxio/tt.php?src=%2FfileOrigs%2Fgr%2FgRuAvdhH2h0GbQR17y__1638371028_4253700.pdf&dataPath=%2Fpixxiodata%2Fsystems-old%2Fstoeber","previewFileURL":"https://stoeber.px.media/workspace/pixxio/tt.php?src=%2FfileArchiv%2Fgr%2FgRuAvdhH2h0GbQR17y__1638371028_4253700.jpg&dataPath=%2Fpixxiodata%2Fsystems-old%2Fstoeber&w=1920","clipFileURL":null,"metadataFields":{"117":{"name":"CreateDateCustom","isImportant":true,"editType":"none","value":"1999:08:19 10:29:01"},"118":{"name":"Folder","isImportant":true,"editType":"none","value":null},"120":{"name":"ImageSize","isImportant":true,"editType":"none","value":null},"122":{"name":"Collections","isImportant":true,"editType":"none","value":null},"29":{"name":"ExtensionModifyDate","isImportant":true,"editType":"none","value":null},"68":{"name":"Software","isImportant":true,"editType":"none","value":null}}},{"id":8973,"fileExtension":"PDF","fileType":"image","subject":"441403_de_en_04_SD_Ersatzteile_K1014SNF","fileSize":106132,"keywords":["Flansch","Ersatzteilliste Kegelradgetriebe K1004 K1014 SNF_DE","Hohlwelle","V_04","Lean-Getriebemotor","Kegelradgetriebe","K1014 SNF","Industriegetriebe","KLM","28_09_2010","K","K1004 SNF","RightAngleServoUnits","KIE3D","KLLM","Replacement parts list helical bevel gear units K1004 K1014 SNF_EN","servo","Asynchrongetriebemotor","mgs","Schrumpfscheibe","441403_de_en","Asynchron-Getriebemotor"],"originalFileURL":"https://stoeber.px.media/workspace/pixxio/tt.php?src=%2FfileOrigs%2Fdu%2FdUkDfu23pHaugN9ZNr__1638371028_1478400.pdf&dataPath=%2Fpixxiodata%2Fsystems-old%2Fstoeber","previewFileURL":"https://stoeber.px.media/workspace/pixxio/tt.php?src=%2FfileArchiv%2Fdu%2FdUkDfu23pHaugN9ZNr__1638371028_1478400.jpg&dataPath=%2Fpixxiodata%2Fsystems-old%2Fstoeber&w=1920","clipFileURL":null,"metadataFields":{"117":{"name":"CreateDateCustom","isImportant":true,"editType":"none","value":"1999:08:19 10:30:50"},"118":{"name":"Folder","isImportant":true,"editType":"none","value":null},"120":{"name":"ImageSize","isImportant":true,"editType":"none","value":null},"122":{"name":"Collections","isImportant":true,"editType":"none","value":null},"29":{"name":"ExtensionModifyDate","isImportant":true,"editType":"none","value":null},"68":{"name":"Software","isImportant":true,"editType":"none","value":null}}},{"id":8979,"fileExtension":"PDF","fileType":"image","subject":"441405_de_en_04_SD_Ersatzteile_K1014SNGD","fileSize":110881,"keywords":["servo","Schrumpfscheibe","Asynchrongetriebemotor","K1004 SNG","K1004 SN","mgs","Kegelradgetriebe","Drehmomentstütze","K1014 SN","K1014 SNGD","K","Replacement parts list helical bevel gear units K1004 K1014 SN SNG SNGD_EN","RightAngleServoUnits","441405_de_en","Industriegetriebe","KIE3D","Ersatzteilliste Kegelradgetriebe K1004 K1014 SN SNG SNGD_DE","KLLM","V_04","28_09_2010","Asynchron-Getriebemotor","Hohlwelle","K1014 SNG","KLM","Lean-Getriebemotor","K1004 SNGD"],"originalFileURL":"https://stoeber.px.media/workspace/pixxio/tt.php?src=%2FfileOrigs%2Fee%2FEe1Bq64RuZ5JctBMgJ__1638371027_8444100.pdf&dataPath=%2Fpixxiodata%2Fsystems-old%2Fstoeber","previewFileURL":"https://stoeber.px.media/workspace/pixxio/tt.php?src=%2FfileArchiv%2Fee%2FEe1Bq64RuZ5JctBMgJ__1638371027_8444100.jpg&dataPath=%2Fpixxiodata%2Fsystems-old%2Fstoeber&w=1920","clipFileURL":null,"metadataFields":{"117":{"name":"CreateDateCustom","isImportant":true,"editType":"none","value":"1999:08:19 10:32:32"},"118":{"name":"Folder","isImportant":true,"editType":"none","value":null},"120":{"name":"ImageSize","isImportant":true,"editType":"none","value":null},"122":{"name":"Collections","isImportant":true,"editType":"none","value":null},"29":{"name":"ExtensionModifyDate","isImportant":true,"editType":"none","value":null},"68":{"name":"Software","isImportant":true,"editType":"none","value":null}}},{"id":8976,"fileExtension":"PDF","fileType":"image","subject":"441588_de_en_01_SD_Ersatzteile_C1013NGF","fileSize":99671,"keywords":["C1013NF","Replacement parts list helical gear units C1013 NG NF_EN","Asynchron-Getriebemotor","Industriegetriebe","Anschlussplan","Asynchrongetriebemotor","441588_de_en","Lean-Getriebemotor","InlineServoUnits","Ersatzteilliste Stirnradgetriebe C1013 NG NF_DE","20_11_2009","Fußausführung","Stirnradgetriebe","mgs","V_01","Gewindelochkreis","servo","C1013NG","CIE3D","Flansch"],"originalFileURL":"https://stoeber.px.media/workspace/pixxio/tt.php?src=%2FfileOrigs%2Faj%2FaJ6rAvFUFgAARaNEmR__1638371026_9506100.pdf&dataPath=%2Fpixxiodata%2Fsystems-old%2Fstoeber","previewFileURL":"https://stoeber.px.media/workspace/pixxio/tt.php?src=%2FfileArchiv%2Faj%2FaJ6rAvFUFgAARaNEmR__1638371026_9506100.jpg&dataPath=%2Fpixxiodata%2Fsystems-old%2Fstoeber&w=1920","clipFileURL":null,"metadataFields":{"117":{"name":"CreateDateCustom","isImportant":true,"editType":"none","value":"2001:11:30 06:30:25"},"118":{"name":"Folder","isImportant":true,"editType":"none","value":null},"120":{"name":"ImageSize","isImportant":true,"editType":"none","value":null},"122":{"name":"Collections","isImportant":true,"editType":"none","value":null},"29":{"name":"ExtensionModifyDate","isImportant":true,"editType":"none","value":null},"68":{"name":"Software","isImportant":true,"editType":"none","value":null}}},{"id":8977,"fileExtension":"PDF","fileType":"image","subject":"441589_de_en_01_SD_Ersatzteile_C1014NGF","fileSize":109252,"keywords":["CIE3D","Lean-Getriebemotor","Asynchrongetriebemotor","C1014NG","Industriegetriebe","InlineServoUnits","V_01","C1014NF","441589_de_en","servo","Anschlussplan","20_11_2009","Replacement parts list helical gear units C1014 NG NF_EN","mgs","Ersatzteilliste Stirnradgetriebe C1014 NG NF_DE","Asynchron-Getriebemotor","Stirnradgetriebe"],"originalFileURL":"https://stoeber.px.media/workspace/pixxio/tt.php?src=%2FfileOrigs%2Frm%2FRM8CVksZDmKDzqwEk3__1638371026_6587100.pdf&dataPath=%2Fpixxiodata%2Fsystems-old%2Fstoeber","previewFileURL":"https://stoeber.px.media/workspace/pixxio/tt.php?src=%2FfileArchiv%2Frm%2FRM8CVksZDmKDzqwEk3__1638371026_6587100.jpg&dataPath=%2Fpixxiodata%2Fsystems-old%2Fstoeber&w=1920","clipFileURL":null,"metadataFields":{"117":{"name":"CreateDateCustom","isImportant":true,"editType":"none","value":"2001:11:30 06:51:56"},"118":{"name":"Folder","isImportant":true,"editType":"none","value":null},"120":{"name":"ImageSize","isImportant":true,"editType":"none","value":null},"122":{"name":"Collections","isImportant":true,"editType":"none","value":null},"29":{"name":"ExtensionModifyDate","isImportant":true,"editType":"none","value":null},"68":{"name":"Software","isImportant":true,"editType":"none","value":null}}},{"id":8972,"fileExtension":"PDF","fileType":"image","subject":"442686_en_01_SD_Ersatzteile_K9","fileSize":1910702,"keywords":["Asynchron-Getriebemotor","Kegelradgetriebe","sdi","442686_en","Replacement parts list K9 helical bevel gear unit_EN","KLM","KIE3D","servo","V_01","RightAngleServoUnits","Lean-Getriebemotor","Asynchrongetriebemotor","K","05_03_2018","mgs","KLLM"],"originalFileURL":"https://stoeber.px.media/workspace/pixxio/tt.php?src=%2FfileOrigs%2Fg1%2Fg1SUuAZZFsdYFvmjg4__1638371025_9605800.pdf&dataPath=%2Fpixxiodata%2Fsystems-old%2Fstoeber","previewFileURL":"https://stoeber.px.media/workspace/pixxio/tt.php?src=%2FfileArchiv%2Fg1%2Fg1SUuAZZFsdYFvmjg4__1638371025_9605800.jpg&dataPath=%2Fpixxiodata%2Fsystems-old%2Fstoeber&w=1920","clipFileURL":null,"metadataFields":{"117":{"name":"CreateDateCustom","isImportant":true,"editType":"none","value":"2018:03:05 14:03:50"},"118":{"name":"Folder","isImportant":true,"editType":"none","value":null},"120":{"name":"ImageSize","isImportant":true,"editType":"none","value":null},"122":{"name":"Collections","isImportant":true,"editType":"none","value":null},"29":{"name":"ExtensionModifyDate","isImportant":true,"editType":"none","value":null},"68":{"name":"Software","isImportant":true,"editType":"none","value":null}}},{"id":8968,"fileExtension":"PDF","fileType":"image","subject":"442692_en_00_SD_Ersatzteile_K8","fileSize":1955336,"keywords":["442692_en","05_03_2018","servo","Replacement parts list K8 helical bevel gear unit_EN","KLLM","KLM","RightAngleServoUnits","Asynchron-Getriebemotor","Lean-Getriebemotor","V_00","Kegelradgetriebe","Asynchrongetriebemotor","mgs","K","sdi","KIE3D"],"originalFileURL":"https://stoeber.px.media/workspace/pixxio/tt.php?src=%2FfileOrigs%2Fk0%2FK0kEqJK5Vr32Uskcng__1638371025_2624600.pdf&dataPath=%2Fpixxiodata%2Fsystems-old%2Fstoeber","previewFileURL":"https://stoeber.px.media/workspace/pixxio/tt.php?src=%2FfileArchiv%2Fk0%2FK0kEqJK5Vr32Uskcng__1638371025_2624600.jpg&dataPath=%2Fpixxiodata%2Fsystems-old%2Fstoeber&w=1920","clipFileURL":null,"metadataFields":{"117":{"name":"CreateDateCustom","isImportant":true,"editType":"none","value":"2018:03:05 14:09:13"},"118":{"name":"Folder","isImportant":true,"editType":"none","value":null},"120":{"name":"ImageSize","isImportant":true,"editType":"none","value":null},"122":{"name":"Collections","isImportant":true,"editType":"none","value":null},"29":{"name":"ExtensionModifyDate","isImportant":true,"editType":"none","value":null},"68":{"name":"Software","isImportant":true,"editType":"none","value":null}}},{"id":8969,"fileExtension":"PDF","fileType":"image","subject":"443064_en_00_SD_Ersatzteile_K7","fileSize":1945500,"keywords":["K","KLLM","Lean-Getriebemotor","KIE3D","Asynchron-Getriebemotor","Asynchrongetriebemotor","KLM","mgs","443064_en","Kegelradgetriebe","V_00","Replacement parts list K7 helical bevel gear unit_EN","servo","05_03_2018","sdi","RightAngleServoUnits"],"originalFileURL":"https://stoeber.px.media/workspace/pixxio/tt.php?src=%2FfileOrigs%2Fjv%2FJV0RF1kkFCT28B0hrH__1638371024_5936500.pdf&dataPath=%2Fpixxiodata%2Fsystems-old%2Fstoeber","previewFileURL":"https://stoeber.px.media/workspace/pixxio/tt.php?src=%2FfileArchiv%2Fjv%2FJV0RF1kkFCT28B0hrH__1638371024_5936500.jpg&dataPath=%2Fpixxiodata%2Fsystems-old%2Fstoeber&w=1920","clipFileURL":null,"metadataFields":{"117":{"name":"CreateDateCustom","isImportant":true,"editType":"none","value":"2018:03:05 14:44:29"},"118":{"name":"Folder","isImportant":true,"editType":"none","value":null},"120":{"name":"ImageSize","isImportant":true,"editType":"none","value":null},"122":{"name":"Collections","isImportant":true,"editType":"none","value":null},"29":{"name":"ExtensionModifyDate","isImportant":true,"editType":"none","value":null},"68":{"name":"Software","isImportant":true,"editType":"none","value":null}}},{"id":8958,"fileExtension":"PDF","fileType":"image","subject":"443073_en_00_SD_Ersatzteile_K6","fileSize":1886673,"keywords":["RightAngleServoUnits","mgs","Asynchrongetriebemotor","443073_en","Replacement parts list K6 helical bevel gear unit_EN","KLLM","05_03_2018","Kegelradgetriebe","sdi","KLM","K","KIE3D","servo","Asynchron-Getriebemotor","Lean-Getriebemotor","V_00"],"originalFileURL":"https://stoeber.px.media/workspace/pixxio/tt.php?src=%2FfileOrigs%2Fwn%2FwnqtKVhHDc8wrPUT6G__1638371023_9446300.pdf&dataPath=%2Fpixxiodata%2Fsystems-old%2Fstoeber","previewFileURL":"https://stoeber.px.media/workspace/pixxio/tt.php?src=%2FfileArchiv%2Fwn%2FwnqtKVhHDc8wrPUT6G__1638371023_9446300.jpg&dataPath=%2Fpixxiodata%2Fsystems-old%2Fstoeber&w=1920","clipFileURL":null,"metadataFields":{"117":{"name":"CreateDateCustom","isImportant":true,"editType":"none","value":"2018:03:05 14:45:48"},"118":{"name":"Folder","isImportant":true,"editType":"none","value":null},"120":{"name":"ImageSize","isImportant":true,"editType":"none","value":null},"122":{"name":"Collections","isImportant":true,"editType":"none","value":null},"29":{"name":"ExtensionModifyDate","isImportant":true,"editType":"none","value":null},"68":{"name":"Software","isImportant":true,"editType":"none","value":null}}},{"id":8965,"fileExtension":"PDF","fileType":"image","subject":"443128_en_00_SD_Ersatzteile_K5","fileSize":1811679,"keywords":["Replacement parts list K5 helical bevel gear unit_EN","sdi","Lean-Getriebemotor","K","servo","01_10_2018","V_00","Asynchrongetriebemotor","443128_en","KLM","mgs","RightAngleServoUnits","Asynchron-Getriebemotor","KLLM","Kegelradgetriebe","KIE3D"],"originalFileURL":"https://stoeber.px.media/workspace/pixxio/tt.php?src=%2FfileOrigs%2Fmp%2FmPqshdJt22UkkWFqZB__1638371023_3162500.pdf&dataPath=%2Fpixxiodata%2Fsystems-old%2Fstoeber","previewFileURL":"https://stoeber.px.media/workspace/pixxio/tt.php?src=%2FfileArchiv%2Fmp%2FmPqshdJt22UkkWFqZB__1638371023_3162500.jpg&dataPath=%2Fpixxiodata%2Fsystems-old%2Fstoeber&w=1920","clipFileURL":null,"metadataFields":{"117":{"name":"CreateDateCustom","isImportant":true,"editType":"none","value":"2018:09:27 16:04:05"},"118":{"name":"Folder","isImportant":true,"editType":"none","value":null},"120":{"name":"ImageSize","isImportant":true,"editType":"none","value":null},"122":{"name":"Collections","isImportant":true,"editType":"none","value":null},"29":{"name":"ExtensionModifyDate","isImportant":true,"editType":"none","value":null},"68":{"name":"Software","isImportant":true,"editType":"none","value":null}}},{"id":8956,"fileExtension":"PDF","fileType":"image","subject":"443131_en_00_SD_Ersatzteile_K2-K4","fileSize":1706042,"keywords":["01_10_2018","Asynchrongetriebemotor","Lean-Getriebemotor","Kegelradgetriebe","sdi","K","Replacement parts list K2 K3 K4 helical bevel gear unit_EN","mgs","servo","KLM","RightAngleServoUnits","V_00","Asynchron-Getriebemotor","KIE3D","KLLM","443131_en"],"originalFileURL":"https://stoeber.px.media/workspace/pixxio/tt.php?src=%2FfileOrigs%2Fmf%2Fmf5jBhUnWvFFGjDmdr__1638371022_7317600.pdf&dataPath=%2Fpixxiodata%2Fsystems-old%2Fstoeber","previewFileURL":"https://stoeber.px.media/workspace/pixxio/tt.php?src=%2FfileArchiv%2Fmf%2Fmf5jBhUnWvFFGjDmdr__1638371022_7317600.jpg&dataPath=%2Fpixxiodata%2Fsystems-old%2Fstoeber&w=1920","clipFileURL":null,"metadataFields":{"117":{"name":"CreateDateCustom","isImportant":true,"editType":"none","value":"2018:10:01 09:04:46"},"118":{"name":"Folder","isImportant":true,"editType":"none","value":null},"120":{"name":"ImageSize","isImportant":true,"editType":"none","value":null},"122":{"name":"Collections","isImportant":true,"editType":"none","value":null},"29":{"name":"ExtensionModifyDate","isImportant":true,"editType":"none","value":null},"68":{"name":"Software","isImportant":true,"editType":"none","value":null}}},{"id":8964,"fileExtension":"PDF","fileType":"image","subject":"443132_en_00_SD_Ersatzteile_K1","fileSize":1440299,"keywords":["sdi","servo","RightAngleServoUnits","443132_en","KIE3D","V_00","01_09_2018","Asynchron-Getriebemotor","KLLM","KLM","mgs","Kegelradgetriebe","K","Replacement parts list K1 helical bevel gear unit_EN","Asynchrongetriebemotor","Lean-Getriebemotor"],"originalFileURL":"https://stoeber.px.media/workspace/pixxio/tt.php?src=%2FfileOrigs%2Fwl%2FWLJNAqe74bT0CC45Qt__1638371022_1688100.pdf&dataPath=%2Fpixxiodata%2Fsystems-old%2Fstoeber","previewFileURL":"https://stoeber.px.media/workspace/pixxio/tt.php?src=%2FfileArchiv%2Fwl%2FWLJNAqe74bT0CC45Qt__1638371022_1688100.jpg&dataPath=%2Fpixxiodata%2Fsystems-old%2Fstoeber&w=1920","clipFileURL":null,"metadataFields":{"117":{"name":"CreateDateCustom","isImportant":true,"editType":"none","value":"2018:10:01 09:01:03"},"118":{"name":"Folder","isImportant":true,"editType":"none","value":null},"120":{"name":"ImageSize","isImportant":true,"editType":"none","value":null},"122":{"name":"Collections","isImportant":true,"editType":"none","value":null},"29":{"name":"ExtensionModifyDate","isImportant":true,"editType":"none","value":null},"68":{"name":"Software","isImportant":true,"editType":"none","value":null}}},{"id":8963,"fileExtension":"PDF","fileType":"image","subject":"440813_de_en_02_SD_Ersatzteile_C002N-C502N","fileSize":71409,"keywords":["440813_de_en","Stirnradgetriebe","Industriegetriebe","C502N","20_11_2009","V_02","CIE3D","Fußausführung","servo","Anschlussplan","C","C402N","mgs","Lean-Getriebemotor","C202N","Replacement parts list helical gear units C002 C102 C202 C302 C402 C502 N_EN","C102N","C302N","C002N","Ersatzteilliste Stirnradgetriebe C002 C102 C202 C302 C402 C502 N_DE","Asynchrongetriebemotor","InlineServoUnits"],"originalFileURL":"https://stoeber.px.media/workspace/pixxio/tt.php?src=%2FfileOrigs%2Fqt%2FQtTLskuUL7kqP7rZpn__1638371021_8649800.pdf&dataPath=%2Fpixxiodata%2Fsystems-old%2Fstoeber","previewFileURL":"https://stoeber.px.media/workspace/pixxio/tt.php?src=%2FfileArchiv%2Fqt%2FQtTLskuUL7kqP7rZpn__1638371021_8649800.jpg&dataPath=%2Fpixxiodata%2Fsystems-old%2Fstoeber&w=1920","clipFileURL":null,"metadataFields":{"117":{"name":"CreateDateCustom","isImportant":true,"editType":"none","value":"1999:08:10 07:53:19"},"118":{"name":"Folder","isImportant":true,"editType":"none","value":null},"120":{"name":"ImageSize","isImportant":true,"editType":"none","value":null},"122":{"name":"Collections","isImportant":true,"editType":"none","value":null},"29":{"name":"ExtensionModifyDate","isImportant":true,"editType":"none","value":null},"68":{"name":"Software","isImportant":true,"editType":"none","value":null}}},{"id":8960,"fileExtension":"PDF","fileType":"image","subject":"440814_de_en_02_SD_Ersatzteile_C002GF-C502GF","fileSize":74500,"keywords":["Replacement parts list helical gear units C002 C102 C202 C302 C402 C502 G F_EN","C","mgs","servo","C102G","Asynchrongetriebemotor","Lean-Getriebemotor","CIE3D","Flansch","C302F","440814_de_en","Stirnradgetriebe","C202F","C002G","C402F","20_11_2009","C202G","C502F","Ersatzteilliste Stirnradgetriebe C002 C102 C202 C302 C402 C502 G F_DE","C502G","C102F","InlineServoUnits","C402G","Anschlussplan","Gewindelochkreis","C002F","V_02","C302G"],"originalFileURL":"https://stoeber.px.media/workspace/pixxio/tt.php?src=%2FfileOrigs%2Fud%2FUDuGBZtfMYGQuAShEf__1638371021_5881500.pdf&dataPath=%2Fpixxiodata%2Fsystems-old%2Fstoeber","previewFileURL":"https://stoeber.px.media/workspace/pixxio/tt.php?src=%2FfileArchiv%2Fud%2FUDuGBZtfMYGQuAShEf__1638371021_5881500.jpg&dataPath=%2Fpixxiodata%2Fsystems-old%2Fstoeber&w=1920","clipFileURL":null,"metadataFields":{"117":{"name":"CreateDateCustom","isImportant":true,"editType":"none","value":"1999:08:10 07:51:30"},"118":{"name":"Folder","isImportant":true,"editType":"none","value":null},"120":{"name":"ImageSize","isImportant":true,"editType":"none","value":null},"122":{"name":"Collections","isImportant":true,"editType":"none","value":null},"29":{"name":"ExtensionModifyDate","isImportant":true,"editType":"none","value":null},"68":{"name":"Software","isImportant":true,"editType":"none","value":null}}},{"id":8959,"fileExtension":"PDF","fileType":"image","subject":"440815_de_en_02_SD_Ersatzteile_C002Q-C502Q","fileSize":71625,"keywords":["C402Q","20_11_2009","C202Q","C302Q","Quadratflansch","C502Q","V_02","Stirnradgetriebe","Ersatzteilliste Stirnradgetriebe C002 C102 C202 C302 C402 C502 Q_DE","Lean-Getriebemotor","servo","mgs","Industriegetriebe","InlineServoUnits","440815_de_en","Anschlussplan","C","C102Q","C002Q","Asynchrongetriebemotor","Replacement parts list helical gear units C002 C102 C202 C302 C402 C502 Q_EN","CIE3D"],"originalFileURL":"https://stoeber.px.media/workspace/pixxio/tt.php?src=%2FfileOrigs%2Fc4%2Fc4mqtGbp8b8Kn2gQMM__1638371021_2922600.pdf&dataPath=%2Fpixxiodata%2Fsystems-old%2Fstoeber","previewFileURL":"https://stoeber.px.media/workspace/pixxio/tt.php?src=%2FfileArchiv%2Fc4%2Fc4mqtGbp8b8Kn2gQMM__1638371021_2922600.jpg&dataPath=%2Fpixxiodata%2Fsystems-old%2Fstoeber&w=1920","clipFileURL":null,"metadataFields":{"117":{"name":"CreateDateCustom","isImportant":true,"editType":"none","value":"1999:08:10 07:57:22"},"118":{"name":"Folder","isImportant":true,"editType":"none","value":null},"120":{"name":"ImageSize","isImportant":true,"editType":"none","value":null},"122":{"name":"Collections","isImportant":true,"editType":"none","value":null},"29":{"name":"ExtensionModifyDate","isImportant":true,"editType":"none","value":null},"68":{"name":"Software","isImportant":true,"editType":"none","value":null}}},{"id":8957,"fileExtension":"PDF","fileType":"image","subject":"440816_de_en_02_SD_Ersatzteile_C002NGF-C502NGF","fileSize":74894,"keywords":["InlineServoUnits","C102NG","C502NG","Fußausführung","Asynchrongetriebemotor","Replacement parts list helical gear units C002 C102 C202 C302 C402 C502 NG NF_EN","CIE3D","20_11_2009","mgs","C002NG","C102NF","C202NG","Lean-Getriebemotor","C002NF","C402NF","C302NG","C502NF","Stirnradgetriebe","Ersatzteilliste Stirnradgetriebe C002 C102 C202 C302 C402 C502 NG NF_DE","C402NG","V_02","Flansch","C","440816_de_en","Gewindelochkreis","servo","C202NF","C302NF","Anschlussplan"],"originalFileURL":"https://stoeber.px.media/workspace/pixxio/tt.php?src=%2FfileOrigs%2Fcv%2Fcv9dkLjqtku5vj8J7v__1638371021_0060500.pdf&dataPath=%2Fpixxiodata%2Fsystems-old%2Fstoeber","previewFileURL":"https://stoeber.px.media/workspace/pixxio/tt.php?src=%2FfileArchiv%2Fcv%2Fcv9dkLjqtku5vj8J7v__1638371021_0060500.jpg&dataPath=%2Fpixxiodata%2Fsystems-old%2Fstoeber&w=1920","clipFileURL":null,"metadataFields":{"117":{"name":"CreateDateCustom","isImportant":true,"editType":"none","value":"1999:08:10 08:05:08"},"118":{"name":"Folder","isImportant":true,"editType":"none","value":null},"120":{"name":"ImageSize","isImportant":true,"editType":"none","value":null},"122":{"name":"Collections","isImportant":true,"editType":"none","value":null},"29":{"name":"ExtensionModifyDate","isImportant":true,"editType":"none","value":null},"68":{"name":"Software","isImportant":true,"editType":"none","value":null}}},{"id":8953,"fileExtension":"PDF","fileType":"image","subject":"440817_de_en_02_SD_Ersatzteile_C103N-C503N","fileSize":79670,"keywords":["Industriegetriebe","Fußausführung","Stirnradgetriebe","Lean-Getriebemotor","V_02","C503N","C203N","C","C103N","Asynchrongetriebemotor","20_11_2009","mgs","C303N","Anschlussplan","CIE3D","servo","C403N","Replacement parts list helical gear units C103 C203 C303 C403 C503 N_EN","InlineServoUnits","440817_de_en","Ersatzteilliste Stirnradgetriebe C103 C203 C303 C403 C503 N_DE"],"originalFileURL":"https://stoeber.px.media/workspace/pixxio/tt.php?src=%2FfileOrigs%2Fpv%2FPvr6LLLL57pGYcZrz1__1638371020_7295500.pdf&dataPath=%2Fpixxiodata%2Fsystems-old%2Fstoeber","previewFileURL":"https://stoeber.px.media/workspace/pixxio/tt.php?src=%2FfileArchiv%2Fpv%2FPvr6LLLL57pGYcZrz1__1638371020_7295500.jpg&dataPath=%2Fpixxiodata%2Fsystems-old%2Fstoeber&w=1920","clipFileURL":null,"metadataFields":{"117":{"name":"CreateDateCustom","isImportant":true,"editType":"none","value":"1999:08:10 08:21:48"},"118":{"name":"Folder","isImportant":true,"editType":"none","value":null},"120":{"name":"ImageSize","isImportant":true,"editType":"none","value":null},"122":{"name":"Collections","isImportant":true,"editType":"none","value":null},"29":{"name":"ExtensionModifyDate","isImportant":true,"editType":"none","value":null},"68":{"name":"Software","isImportant":true,"editType":"none","value":null}}},{"id":8967,"fileExtension":"PDF","fileType":"image","subject":"440818_de_en_02_SD_Ersatzteile_C103GF-C503GF","fileSize":81538,"keywords":["Ersatzteilliste Stirnradgetriebe C103 C203 C303 C403 C503 G F_DE","C503F","Gewindelochkreis","Replacement parts list helical gear units C103 C203 C303 C403 C503 G F_EN","CIE3D","InlineServoUnits","C403F","Stirnradgetriebe","20_11_2009","C203G","Asynchrongetriebemotor","C303F","Anschlussplan","C303G","Flansch","C103F","C103G","V_02","C403G","servo","Lean-Getriebemotor","C503G","Industriegetriebe","mgs","C","C203F","440818_de_en"],"originalFileURL":"https://stoeber.px.media/workspace/pixxio/tt.php?src=%2FfileOrigs%2Fcg%2FCGRspSLbHRnVswHkUf__1638371020_4374900.pdf&dataPath=%2Fpixxiodata%2Fsystems-old%2Fstoeber","previewFileURL":"https://stoeber.px.media/workspace/pixxio/tt.php?src=%2FfileArchiv%2Fcg%2FCGRspSLbHRnVswHkUf__1638371020_4374900.jpg&dataPath=%2Fpixxiodata%2Fsystems-old%2Fstoeber&w=1920","clipFileURL":null,"metadataFields":{"117":{"name":"CreateDateCustom","isImportant":true,"editType":"none","value":"1999:08:10 08:20:26"},"118":{"name":"Folder","isImportant":true,"editType":"none","value":null},"120":{"name":"ImageSize","isImportant":true,"editType":"none","value":null},"122":{"name":"Collections","isImportant":true,"editType":"none","value":null},"29":{"name":"ExtensionModifyDate","isImportant":true,"editType":"none","value":null},"68":{"name":"Software","isImportant":true,"editType":"none","value":null}}},{"id":8952,"fileExtension":"PDF","fileType":"image","subject":"440819_de_en_02_SD_Ersatzteile_C103Q-C503Q","fileSize":79378,"keywords":["Stirnradgetriebe","Quadratflansch","InlineServoUnits","C503Q","Asynchrongetriebemotor","CIE3D","Replacement parts list helical gear units C103 C203 C303 C403 C503 Q_EN","mgs","servo","V_02","C103Q","20_11_2009","Anschlussplan","Lean-Getriebemotor","C403Q","C303Q","C203Q","440819_de_en","C","Ersatzteilliste Stirnradgetriebe C103 C203 C303 C403 C503 Q_DE","Industriegetriebe"],"originalFileURL":"https://stoeber.px.media/workspace/pixxio/tt.php?src=%2FfileOrigs%2Fqv%2FqvdPnByAhpzCN8YmUq__1638371020_1463700.pdf&dataPath=%2Fpixxiodata%2Fsystems-old%2Fstoeber","previewFileURL":"https://stoeber.px.media/workspace/pixxio/tt.php?src=%2FfileArchiv%2Fqv%2FqvdPnByAhpzCN8YmUq__1638371020_1463700.jpg&dataPath=%2Fpixxiodata%2Fsystems-old%2Fstoeber&w=1920","clipFileURL":null,"metadataFields":{"117":{"name":"CreateDateCustom","isImportant":true,"editType":"none","value":"1999:08:10 08:30:10"},"118":{"name":"Folder","isImportant":true,"editType":"none","value":null},"120":{"name":"ImageSize","isImportant":true,"editType":"none","value":null},"122":{"name":"Collections","isImportant":true,"editType":"none","value":null},"29":{"name":"ExtensionModifyDate","isImportant":true,"editType":"none","value":null},"68":{"name":"Software","isImportant":true,"editType":"none","value":null}}},{"id":8961,"fileExtension":"PDF","fileType":"image","subject":"440820_de_en_02_SD_Ersatzteile_C103NGF-C503NGF","fileSize":82307,"keywords":["C403NG","V_02","503NF","Lean-Getriebemotor","C503NF","Fußausführung","Ersatzteilliste Stirnradgetriebe C103 C203 C303 C403 C503 NG NF_DE","servo","CIE3D","Asynchrongetriebemotor","C103NG","C203NF","C203NG","Flansch","C103NF","Replacement parts list helical gear units C103 C203 C303 C403 C503 NG NF_EN","C403NF","C","C303NF","Anschlussplan","mgs","Gewindelochkreis","C303NG","InlineServoUnits","440820_de_en","20_11_2009","Stirnradgetriebe","C503NG"],"originalFileURL":"https://stoeber.px.media/workspace/pixxio/tt.php?src=%2FfileOrigs%2Ffu%2FFuwwH8ePnF22jB9JwG__1638371019_8420700.pdf&dataPath=%2Fpixxiodata%2Fsystems-old%2Fstoeber","previewFileURL":"https://stoeber.px.media/workspace/pixxio/tt.php?src=%2FfileArchiv%2Ffu%2FFuwwH8ePnF22jB9JwG__1638371019_8420700.jpg&dataPath=%2Fpixxiodata%2Fsystems-old%2Fstoeber&w=1920","clipFileURL":null,"metadataFields":{"117":{"name":"CreateDateCustom","isImportant":true,"editType":"none","value":"1999:08:10 08:35:00"},"118":{"name":"Folder","isImportant":true,"editType":"none","value":null},"120":{"name":"ImageSize","isImportant":true,"editType":"none","value":null},"122":{"name":"Collections","isImportant":true,"editType":"none","value":null},"29":{"name":"ExtensionModifyDate","isImportant":true,"editType":"none","value":null},"68":{"name":"Software","isImportant":true,"editType":"none","value":null}}},{"id":8948,"fileExtension":"PDF","fileType":"image","subject":"440821_de_en_02_SD_Ersatzteile_C612N-C912N","fileSize":77591,"keywords":["C912N","Asynchron-Getriebemotor","servo","Industriegetriebe","C902N","C","Lean-Getriebemotor","Replacement parts list helical gear units C602 C612 C702 C712 C802 C812 C902 C912 N_EN","C702N","Fußausführung","Stirnradgetriebe","440821_de_en","C612N","C602N","C812N","C712N","Asynchrongetriebemotor","Ersatzteilliste Stirnradgetriebe C602 C612 C702 C712 C802 C812 C902 C912 N_DE","C802N","20_11_2009","mgs","V_02","InlineServoUnits","CIE3D"],"originalFileURL":"https://stoeber.px.media/workspace/pixxio/tt.php?src=%2FfileOrigs%2Fkj%2FKJe960CEyyzTQGy8gG__1638371019_5364800.pdf&dataPath=%2Fpixxiodata%2Fsystems-old%2Fstoeber","previewFileURL":"https://stoeber.px.media/workspace/pixxio/tt.php?src=%2FfileArchiv%2Fkj%2FKJe960CEyyzTQGy8gG__1638371019_5364800.jpg&dataPath=%2Fpixxiodata%2Fsystems-old%2Fstoeber&w=1920","clipFileURL":null,"metadataFields":{"117":{"name":"CreateDateCustom","isImportant":true,"editType":"none","value":"1999:08:10 08:43:01"},"118":{"name":"Folder","isImportant":true,"editType":"none","value":null},"120":{"name":"ImageSize","isImportant":true,"editType":"none","value":null},"122":{"name":"Collections","isImportant":true,"editType":"none","value":null},"29":{"name":"ExtensionModifyDate","isImportant":true,"editType":"none","value":null},"68":{"name":"Software","isImportant":true,"editType":"none","value":null}}},{"id":8949,"fileExtension":"PDF","fileType":"image","subject":"440822_de_en_02_SD_Ersatzteile_C612GF-C912GF","fileSize":79992,"keywords":["mgs","C712F","Asynchrongetriebemotor","Gewindelochkreis","C912G","C912F","Asynchron-Getriebemotor","C702G","Stirnradgetriebe","C602G","C712G","C602F","C702F","V_02","Industriegetriebe","Replacement parts list helical gear units C602 C612 C702 C712 C802 C812 C902 C912 G F_EN","C902F","C802G","C612F","CIE3D","Lean-Getriebemotor","C802F","C","C812F","C902G","InlineServoUnits","440822_de_en","C612G","Ersatzteilliste Stirnradgetriebe C602 C612 C702 C712 C802 C812 C902 C912 G F_DE","Flansch","20_11_2009","servo","C812G"],"originalFileURL":"https://stoeber.px.media/workspace/pixxio/tt.php?src=%2FfileOrigs%2Fh1%2Fh1V00RC2b4LT4ySfRZ__1638371019_2251400.pdf&dataPath=%2Fpixxiodata%2Fsystems-old%2Fstoeber","previewFileURL":"https://stoeber.px.media/workspace/pixxio/tt.php?src=%2FfileArchiv%2Fh1%2Fh1V00RC2b4LT4ySfRZ__1638371019_2251400.jpg&dataPath=%2Fpixxiodata%2Fsystems-old%2Fstoeber&w=1920","clipFileURL":null,"metadataFields":{"117":{"name":"CreateDateCustom","isImportant":true,"editType":"none","value":"1999:08:10 08:45:48"},"118":{"name":"Folder","isImportant":true,"editType":"none","value":null},"120":{"name":"ImageSize","isImportant":true,"editType":"none","value":null},"122":{"name":"Collections","isImportant":true,"editType":"none","value":null},"29":{"name":"ExtensionModifyDate","isImportant":true,"editType":"none","value":null},"68":{"name":"Software","isImportant":true,"editType":"none","value":null}}},{"id":8951,"fileExtension":"PDF","fileType":"image","subject":"440823_de_en_02_SD_Ersatzteile_C612NGF-C912NGF","fileSize":81055,"keywords":["440823_de_en","C812NG","mgs","C712NG","C802NF","Ersatzteilliste Stirnradgetriebe C602 C612 C702 C712 C802 C812 C902 C912 NG NF_DE","Asynchron-Getriebemotor","C912NG","C602NG","C912NF","C702NF","Industriegetriebe","C602NF","Flansch","CIE3D","20_11_2009","C802NG","C612NG","C612NF","C712NF","C702NG","Stirnradgetriebe","C902NG","Lean-Getriebemotor","V_02","Fußausführung","Asynchrongetriebemotor","C","C902NF","servo","InlineServoUnits","Gewindelochkreis","Replacement parts list helical gear units C602 C612 C702 C712 C802 C812 C902 C912 NG NF_EN","C812NF"],"originalFileURL":"https://stoeber.px.media/workspace/pixxio/tt.php?src=%2FfileOrigs%2Fga%2FGAF4rrpf3Z7u16VVPR__1638371018_9204800.pdf&dataPath=%2Fpixxiodata%2Fsystems-old%2Fstoeber","previewFileURL":"https://stoeber.px.media/workspace/pixxio/tt.php?src=%2FfileArchiv%2Fga%2FGAF4rrpf3Z7u16VVPR__1638371018_9204800.jpg&dataPath=%2Fpixxiodata%2Fsystems-old%2Fstoeber&w=1920","clipFileURL":null,"metadataFields":{"117":{"name":"CreateDateCustom","isImportant":true,"editType":"none","value":"1999:08:10 08:58:42"},"118":{"name":"Folder","isImportant":true,"editType":"none","value":null},"120":{"name":"ImageSize","isImportant":true,"editType":"none","value":null},"122":{"name":"Collections","isImportant":true,"editType":"none","value":null},"29":{"name":"ExtensionModifyDate","isImportant":true,"editType":"none","value":null},"68":{"name":"Software","isImportant":true,"editType":"none","value":null}}},{"id":8946,"fileExtension":"PDF","fileType":"image","subject":"440824_de_en_02_SD_Ersatzteile_C613N-C913N","fileSize":85027,"keywords":["C913N","Asynchron-Getriebemotor","C903N","Fußausführung","CIE3D","C613N","C","C603N","V_02","Stirnradgetriebe","Asynchrongetriebemotor","servo","Replacement parts list helical gear units C603 C613 C703 C713 C803 C813 C903 C913 N_EN","C703N","InlineServoUnits","Ersatzteilliste Stirnradgetriebe C603 C613 C703 C713 C803 C813 C903 C913 N_DE","Industriegetriebe","20_11_2009","C713N","C803N","C813N","mgs","440824_de_en","Lean-Getriebemotor"],"originalFileURL":"https://stoeber.px.media/workspace/pixxio/tt.php?src=%2FfileOrigs%2Ftb%2FtB925Z3Z5BagV4HTB4__1638371018_6309600.pdf&dataPath=%2Fpixxiodata%2Fsystems-old%2Fstoeber","previewFileURL":"https://stoeber.px.media/workspace/pixxio/tt.php?src=%2FfileArchiv%2Ftb%2FtB925Z3Z5BagV4HTB4__1638371018_6309600.jpg&dataPath=%2Fpixxiodata%2Fsystems-old%2Fstoeber&w=1920","clipFileURL":null,"metadataFields":{"117":{"name":"CreateDateCustom","isImportant":true,"editType":"none","value":"1999:08:10 09:05:01"},"118":{"name":"Folder","isImportant":true,"editType":"none","value":null},"120":{"name":"ImageSize","isImportant":true,"editType":"none","value":null},"122":{"name":"Collections","isImportant":true,"editType":"none","value":null},"29":{"name":"ExtensionModifyDate","isImportant":true,"editType":"none","value":null},"68":{"name":"Software","isImportant":true,"editType":"none","value":null}}},{"id":8947,"fileExtension":"PDF","fileType":"image","subject":"440825_de_en_02_SD_Ersatzteile_C613GF-C913GF","fileSize":88764,"keywords":["C613F","440825_de_en","Replacement parts list helical gear units C603 C613 C703 C713 C803 C813 C903 C913 G F_EN","Flansch","C913F","C703F","Stirnradgetriebe","Lean-Getriebemotor","C803F","C613G","C603F","mgs","CIE3D","Asynchrongetriebemotor","C","servo","C803G","InlineServoUnits","C813F","Industriegetriebe","C813G","Asynchron-Getriebemotor","C603G","C903F","C713F","C713G","Gewindelochkreis","C703G","V_02","20_11_2009","C913G","Ersatzteilliste Stirnradgetriebe C603 C613 C703 C713 C803 C813 C903 C913 G F_DE","C903G"],"originalFileURL":"https://stoeber.px.media/workspace/pixxio/tt.php?src=%2FfileOrigs%2Fvw%2FVWskh34jzPzGJpEeVz__1638371018_3451900.pdf&dataPath=%2Fpixxiodata%2Fsystems-old%2Fstoeber","previewFileURL":"https://stoeber.px.media/workspace/pixxio/tt.php?src=%2FfileArchiv%2Fvw%2FVWskh34jzPzGJpEeVz__1638371018_3451900.jpg&dataPath=%2Fpixxiodata%2Fsystems-old%2Fstoeber&w=1920","clipFileURL":null,"metadataFields":{"117":{"name":"CreateDateCustom","isImportant":true,"editType":"none","value":"1999:08:10 09:12:09"},"118":{"name":"Folder","isImportant":true,"editType":"none","value":null},"120":{"name":"ImageSize","isImportant":true,"editType":"none","value":null},"122":{"name":"Collections","isImportant":true,"editType":"none","value":null},"29":{"name":"ExtensionModifyDate","isImportant":true,"editType":"none","value":null},"68":{"name":"Software","isImportant":true,"editType":"none","value":null}}},{"id":8950,"fileExtension":"PDF","fileType":"image","subject":"440826_de_en_02_SD_Ersatzteile_C613NGF-C913NGF","fileSize":89033,"keywords":["C803NG","mgs","Lean-Getriebemotor","C803NF","C603NF","C913NG","Fußausführung","C703NF","Ersatzteilliste Stirnradgetriebe C603 C613 C703 C713 C803 C813 C903 C913 NG NF_DE","V_02","Stirnradgetriebe","C703NG","Flansch","C903NF","C903NG","C","Replacement parts list helical gear units C603 C613 C703 C713 C803 C813 C903 C913 NG NF_EN","C813NF","440826_de_en","Gewindelochkreis","C713NG","C813NG","CIE3D","InlineServoUnits","C603NG","C613NF","Industriegetriebe","C913NF","Asynchron-Getriebemotor","C613NG","20_11_2009","servo","C713NF","Asynchrongetriebemotor"],"originalFileURL":"https://stoeber.px.media/workspace/pixxio/tt.php?src=%2FfileOrigs%2Fwp%2FWPtshLc0StHd3W0wc0__1638371018_0550900.pdf&dataPath=%2Fpixxiodata%2Fsystems-old%2Fstoeber","previewFileURL":"https://stoeber.px.media/workspace/pixxio/tt.php?src=%2FfileArchiv%2Fwp%2FWPtshLc0StHd3W0wc0__1638371018_0550900.jpg&dataPath=%2Fpixxiodata%2Fsystems-old%2Fstoeber&w=1920","clipFileURL":null,"metadataFields":{"117":{"name":"CreateDateCustom","isImportant":true,"editType":"none","value":"1999:08:10 09:29:26"},"118":{"name":"Folder","isImportant":true,"editType":"none","value":null},"120":{"name":"ImageSize","isImportant":true,"editType":"none","value":null},"122":{"name":"Collections","isImportant":true,"editType":"none","value":null},"29":{"name":"ExtensionModifyDate","isImportant":true,"editType":"none","value":null},"68":{"name":"Software","isImportant":true,"editType":"none","value":null}}},{"id":8940,"fileExtension":"PDF","fileType":"image","subject":"440827_de_en_01_SD_Ersatzteile_C1002N","fileSize":80868,"keywords":["C1002N","Stirnradgetriebe","CIE3D","20_11_2009","V_01","InlineServoUnits","C","Ersatzteilliste Stirnradgetriebe C1002 N_DE","Anschlussplan","Industriegetriebe","mgs","Fußausführung","Asynchron-Getriebemotor","Replacement parts list helical gear units C1002 N_EN","Asynchrongetriebemotor","440827_de_en","servo","Lean-Getriebemotor"],"originalFileURL":"https://stoeber.px.media/workspace/pixxio/tt.php?src=%2FfileOrigs%2Frq%2FrQ0B12P2j9515D0w6h__1638371017_7646000.pdf&dataPath=%2Fpixxiodata%2Fsystems-old%2Fstoeber","previewFileURL":"https://stoeber.px.media/workspace/pixxio/tt.php?src=%2FfileArchiv%2Frq%2FrQ0B12P2j9515D0w6h__1638371017_7646000.jpg&dataPath=%2Fpixxiodata%2Fsystems-old%2Fstoeber&w=1920","clipFileURL":null,"metadataFields":{"117":{"name":"CreateDateCustom","isImportant":true,"editType":"none","value":"1999:08:10 09:33:05"},"118":{"name":"Folder","isImportant":true,"editType":"none","value":null},"120":{"name":"ImageSize","isImportant":true,"editType":"none","value":null},"122":{"name":"Collections","isImportant":true,"editType":"none","value":null},"29":{"name":"ExtensionModifyDate","isImportant":true,"editType":"none","value":null},"68":{"name":"Software","isImportant":true,"editType":"none","value":null}}},{"id":8936,"fileExtension":"PDF","fileType":"image","subject":"440828_de_en_01_SD_Ersatzteile_C1002GF","fileSize":85311,"keywords":["servo","Stirnradgetriebe","mgs","V_01","InlineServoUnits","440828_de_en","C1002F","CIE3D","Asynchrongetriebemotor","Asynchron-Getriebemotor","Flansch","Anschlussplan","Industriegetriebe","Ersatzteilliste Stirnradgetriebe C1002 G F_DE","Gewindelochkreis","C1002G","20_11_2009","C","Replacement parts list helical gear units C1002 G F_EN","Lean-Getriebemotor"],"originalFileURL":"https://stoeber.px.media/workspace/pixxio/tt.php?src=%2FfileOrigs%2Fwc%2FwCGQTWj2WpDGeeLn1s__1638371017_4801100.pdf&dataPath=%2Fpixxiodata%2Fsystems-old%2Fstoeber","previewFileURL":"https://stoeber.px.media/workspace/pixxio/tt.php?src=%2FfileArchiv%2Fwc%2FwCGQTWj2WpDGeeLn1s__1638371017_4801100.jpg&dataPath=%2Fpixxiodata%2Fsystems-old%2Fstoeber&w=1920","clipFileURL":null,"metadataFields":{"117":{"name":"CreateDateCustom","isImportant":true,"editType":"none","value":"1999:08:10 09:54:49"},"118":{"name":"Folder","isImportant":true,"editType":"none","value":null},"120":{"name":"ImageSize","isImportant":true,"editType":"none","value":null},"122":{"name":"Collections","isImportant":true,"editType":"none","value":null},"29":{"name":"ExtensionModifyDate","isImportant":true,"editType":"none","value":null},"68":{"name":"Software","isImportant":true,"editType":"none","value":null}}},{"id":8938,"fileExtension":"PDF","fileType":"image","subject":"440829_de_en_01_SD_Ersatzteile_C1002NGF","fileSize":87969,"keywords":["Ersatzteilliste Stirnradgetriebe C1002 NG NF_DE","20_11_2009","InlineServoUnits","Stirnradgetriebe","440829_de_en","C1002NG","Replacement parts list helical gear units C1002 NG NF_EN","servo","C","mgs","Lean-Getriebemotor","Fußausführung","Industriegetriebe","Gewindelochkreis","C1002NF","CIE3D","Asynchrongetriebemotor","Anschlussplan","Flansch","V_01","Asynchron-Getriebemotor"],"originalFileURL":"https://stoeber.px.media/workspace/pixxio/tt.php?src=%2FfileOrigs%2Fb6%2FB6ZQkw7ca00qnW1RbV__1638371017_1375300.pdf&dataPath=%2Fpixxiodata%2Fsystems-old%2Fstoeber","previewFileURL":"https://stoeber.px.media/workspace/pixxio/tt.php?src=%2FfileArchiv%2Fb6%2FB6ZQkw7ca00qnW1RbV__1638371017_1375300.jpg&dataPath=%2Fpixxiodata%2Fsystems-old%2Fstoeber&w=1920","clipFileURL":null,"metadataFields":{"117":{"name":"CreateDateCustom","isImportant":true,"editType":"none","value":"1999:08:10 10:12:50"},"118":{"name":"Folder","isImportant":true,"editType":"none","value":null},"120":{"name":"ImageSize","isImportant":true,"editType":"none","value":null},"122":{"name":"Collections","isImportant":true,"editType":"none","value":null},"29":{"name":"ExtensionModifyDate","isImportant":true,"editType":"none","value":null},"68":{"name":"Software","isImportant":true,"editType":"none","value":null}}},{"id":8937,"fileExtension":"PDF","fileType":"image","subject":"440830_de_en_01_SD_Ersatzteile_C1003N","fileSize":84827,"keywords":["Replacement parts list helical gear units C1003 N_EN","20_11_2009","Fußausführung","Industriegetriebe","CIE3D","InlineServoUnits","servo","mgs","440830_de_en","Asynchrongetriebemotor","C1003N","C","V_01","Ersatzteilliste Stirnradgetriebe C1003 N_DE","Asynchron-Getriebemotor","Lean-Getriebemotor","Anschlussplan","Stirnradgetriebe"],"originalFileURL":"https://stoeber.px.media/workspace/pixxio/tt.php?src=%2FfileOrigs%2Fuv%2FUv2TgkGkBK6Sju0j0s__1638371016_8329000.pdf&dataPath=%2Fpixxiodata%2Fsystems-old%2Fstoeber","previewFileURL":"https://stoeber.px.media/workspace/pixxio/tt.php?src=%2FfileArchiv%2Fuv%2FUv2TgkGkBK6Sju0j0s__1638371016_8329000.jpg&dataPath=%2Fpixxiodata%2Fsystems-old%2Fstoeber&w=1920","clipFileURL":null,"metadataFields":{"117":{"name":"CreateDateCustom","isImportant":true,"editType":"none","value":"1999:08:10 10:20:35"},"118":{"name":"Folder","isImportant":true,"editType":"none","value":null},"120":{"name":"ImageSize","isImportant":true,"editType":"none","value":null},"122":{"name":"Collections","isImportant":true,"editType":"none","value":null},"29":{"name":"ExtensionModifyDate","isImportant":true,"editType":"none","value":null},"68":{"name":"Software","isImportant":true,"editType":"none","value":null}}},{"id":8939,"fileExtension":"PDF","fileType":"image","subject":"440831_de_en_01_SD_Ersatzteile_C1003GF","fileSize":88999,"keywords":["V_01","Lean-Getriebemotor","440831_de_en","Stirnradgetriebe","Replacement parts list helical gear units C1003 G F_EN","mgs","C","Ersatzteilliste Stirnradgetriebe C1003 G F_DE","Gewindelochkreis","20_11_2009","C1003G","Industriegetriebe","CIE3D","Asynchrongetriebemotor","InlineServoUnits","Anschlussplan","Asynchron-Getriebemotor","Flansch","servo","C1003F"],"originalFileURL":"https://stoeber.px.media/workspace/pixxio/tt.php?src=%2FfileOrigs%2Fwp%2FwpK4u8cPWjDCckv917__1638371016_5308000.pdf&dataPath=%2Fpixxiodata%2Fsystems-old%2Fstoeber","previewFileURL":"https://stoeber.px.media/workspace/pixxio/tt.php?src=%2FfileArchiv%2Fwp%2FwpK4u8cPWjDCckv917__1638371016_5308000.jpg&dataPath=%2Fpixxiodata%2Fsystems-old%2Fstoeber&w=1920","clipFileURL":null,"metadataFields":{"117":{"name":"CreateDateCustom","isImportant":true,"editType":"none","value":"1999:08:10 10:24:20"},"118":{"name":"Folder","isImportant":true,"editType":"none","value":null},"120":{"name":"ImageSize","isImportant":true,"editType":"none","value":null},"122":{"name":"Collections","isImportant":true,"editType":"none","value":null},"29":{"name":"ExtensionModifyDate","isImportant":true,"editType":"none","value":null},"68":{"name":"Software","isImportant":true,"editType":"none","value":null}}},{"id":8942,"fileExtension":"PDF","fileType":"image","subject":"440832_de_en_01_SD_Ersatzteile_C1003NGF","fileSize":91590,"keywords":["CIE3D","mgs","Asynchron-Getriebemotor","Replacement parts list helical gear units C1003 NG NF_EN","Asynchrongetriebemotor","Gewindelochkreis","V_01","C","servo","C1003NF","Stirnradgetriebe","440832_de_en","Ersatzteilliste Stirnradgetriebe C1003 NG NF_DE","C1003NG","Flansch","20_11_2009","Industriegetriebe","Anschlussplan","InlineServoUnits","Fußausführung","Lean-Getriebemotor"],"originalFileURL":"https://stoeber.px.media/workspace/pixxio/tt.php?src=%2FfileOrigs%2Fwp%2FwPPLwt8q0wkCZWmD9v__1638371016_2047300.pdf&dataPath=%2Fpixxiodata%2Fsystems-old%2Fstoeber","previewFileURL":"https://stoeber.px.media/workspace/pixxio/tt.php?src=%2FfileArchiv%2Fwp%2FwPPLwt8q0wkCZWmD9v__1638371016_2047300.jpg&dataPath=%2Fpixxiodata%2Fsystems-old%2Fstoeber&w=1920","clipFileURL":null,"metadataFields":{"117":{"name":"CreateDateCustom","isImportant":true,"editType":"none","value":"1999:08:10 10:27:04"},"118":{"name":"Folder","isImportant":true,"editType":"none","value":null},"120":{"name":"ImageSize","isImportant":true,"editType":"none","value":null},"122":{"name":"Collections","isImportant":true,"editType":"none","value":null},"29":{"name":"ExtensionModifyDate","isImportant":true,"editType":"none","value":null},"68":{"name":"Software","isImportant":true,"editType":"none","value":null}}},{"id":8941,"fileExtension":"PDF","fileType":"image","subject":"440833_de_en_03_SD_Ersatzteile_F102V-F602V","fileSize":74608,"keywords":["Flachgetriebe","Ersatzteilliste","Industriegetriebe","V_03","F302 V","Asynchron-Getriebemotor","31_03_2010","F602 V","F","F102 V","servo","Replacement parts list offset helical gear units F102 F202 F302 F402 F602 V_EN","F202 V","440833_de_en","RightAngleServoUnits","Ersatzteilliste Flachgetriebe F102 F202 F302 F402 F602 V_DE","F402 V","Asynchrongetriebemotor","Vollwelle","mgs","FIE3D"],"originalFileURL":"https://stoeber.px.media/workspace/pixxio/tt.php?src=%2FfileOrigs%2Fjw%2FJwgFzuFT52A7dCtCaf__1638371015_8795800.pdf&dataPath=%2Fpixxiodata%2Fsystems-old%2Fstoeber","previewFileURL":"https://stoeber.px.media/workspace/pixxio/tt.php?src=%2FfileArchiv%2Fjw%2FJwgFzuFT52A7dCtCaf__1638371015_8795800.jpg&dataPath=%2Fpixxiodata%2Fsystems-old%2Fstoeber&w=1920","clipFileURL":null,"metadataFields":{"117":{"name":"CreateDateCustom","isImportant":true,"editType":"none","value":"1999:08:23 12:19:47"},"118":{"name":"Folder","isImportant":true,"editType":"none","value":null},"120":{"name":"ImageSize","isImportant":true,"editType":"none","value":null},"122":{"name":"Collections","isImportant":true,"editType":"none","value":null},"29":{"name":"ExtensionModifyDate","isImportant":true,"editType":"none","value":null},"68":{"name":"Software","isImportant":true,"editType":"none","value":null}}},{"id":8944,"fileExtension":"PDF","fileType":"image","subject":"440834_de_en_03_SD_Ersatzteile_F102AGN-F602AGN","fileSize":79923,"keywords":["Replacement parts list offset helical gear units F102 F202 F302 F402 F602 AB AG AGN_EN","F402 AGN","RightAngleServoUnits","440834_de_en","V_03","Ersatzteilliste","Industriegetriebe","Hohlwelle","Ersatzteilliste Flachgetriebe F102 F202 F302 F402 F602 AB AG AGN_DE","F202 AGN","F","servo","Flachgetriebe","F102 AGN","F302 AG","F602 AB","F102 AG","mgs","Asynchron-Getriebemotor","FIE3D","Asynchrongetriebemotor","F602 AGN","F402 AB","31_03_2010","F202 AB","F602 AG","F402 AG","F202 AG","F302 AB","F302 AGN","F102 AB"],"originalFileURL":"https://stoeber.px.media/workspace/pixxio/tt.php?src=%2FfileOrigs%2Fdz%2FDZAHHJ4mrLaj4LBUH9__1638371015_5733100.pdf&dataPath=%2Fpixxiodata%2Fsystems-old%2Fstoeber","previewFileURL":"https://stoeber.px.media/workspace/pixxio/tt.php?src=%2FfileArchiv%2Fdz%2FDZAHHJ4mrLaj4LBUH9__1638371015_5733100.jpg&dataPath=%2Fpixxiodata%2Fsystems-old%2Fstoeber&w=1920","clipFileURL":null,"metadataFields":{"117":{"name":"CreateDateCustom","isImportant":true,"editType":"none","value":"1999:08:23 12:22:01"},"118":{"name":"Folder","isImportant":true,"editType":"none","value":null},"120":{"name":"ImageSize","isImportant":true,"editType":"none","value":null},"122":{"name":"Collections","isImportant":true,"editType":"none","value":null},"29":{"name":"ExtensionModifyDate","isImportant":true,"editType":"none","value":null},"68":{"name":"Software","isImportant":true,"editType":"none","value":null}}},{"id":8945,"fileExtension":"PDF","fileType":"image","subject":"440835_de_en_03_SD_Ersatzteile_F102AFN-F602AFN","fileSize":81244,"keywords":["mgs","440835_de_en","F602 AFN","RightAngleServoUnits","F202 AFN","F102 AF","FIE3D","F402 AQ","servo","Ersatzteilliste Flachgetriebe F102 F202 F302 F402 F602 AF AFN AQ_DE","V_03","F102 AQN","Asynchron-Getriebemotor","Hohlwelle","F302 AFN","F602 AQ","F102 AFN","Replacement parts list offset helical gear units F102 F202 F302 F402 F602 AF AFN AQ_EN","F602 AF","F102 AQ","F302 AQN","F302 AF","Ersatzteilliste","F202 AF","F","F602 AQN","Flachgetriebe","F202 AQ","F202 AQN","Asynchrongetriebemotor","F302 AQ","F402 AQN","Industriegetriebe","F402 AF","F402 AFN","31_03_2010"],"originalFileURL":"https://stoeber.px.media/workspace/pixxio/tt.php?src=%2FfileOrigs%2Fuk%2FUKp59DTMZGWMNVK9nb__1638371015_1696000.pdf&dataPath=%2Fpixxiodata%2Fsystems-old%2Fstoeber","previewFileURL":"https://stoeber.px.media/workspace/pixxio/tt.php?src=%2FfileArchiv%2Fuk%2FUKp59DTMZGWMNVK9nb__1638371015_1696000.jpg&dataPath=%2Fpixxiodata%2Fsystems-old%2Fstoeber&w=1920","clipFileURL":null,"metadataFields":{"117":{"name":"CreateDateCustom","isImportant":true,"editType":"none","value":"1999:08:24 06:47:46"},"118":{"name":"Folder","isImportant":true,"editType":"none","value":null},"120":{"name":"ImageSize","isImportant":true,"editType":"none","value":null},"122":{"name":"Collections","isImportant":true,"editType":"none","value":null},"29":{"name":"ExtensionModifyDate","isImportant":true,"editType":"none","value":null},"68":{"name":"Software","isImportant":true,"editType":"none","value":null}}},{"id":8943,"fileExtension":"PDF","fileType":"image","subject":"440836_de_en_03_SD_Ersatzteile_F102SGN-F602SGN","fileSize":87154,"keywords":["mgs","F302 SB","Ersatzteilliste","F102 SG","F602 SGN","F602 SB","Flachgetriebe","F402 SGN","Asynchrongetriebemotor","F402 SB","Industriegetriebe","F","31_03_2010","Asynchron-Getriebemotor","Replacement parts list offset helical gear units F102 F202 F302 F402 F602 SB SG SGN_EN","F202 SGN","V_03","Ersatzteilliste Flachgetriebe F102 F202 F302 F402 F602 SB SG SGN_DE","FIE3D","F202 SG","F102 SB","F302 SG","F402 SG","F202 SB","440836_de_en","servo","F602 SG","F302 SGN","RightAngleServoUnits","F102 SGN","Schrumpfscheibe"],"originalFileURL":"https://stoeber.px.media/workspace/pixxio/tt.php?src=%2FfileOrigs%2Fub%2FubCqF1pztkprShA7h9__1638371014_8494800.pdf&dataPath=%2Fpixxiodata%2Fsystems-old%2Fstoeber","previewFileURL":"https://stoeber.px.media/workspace/pixxio/tt.php?src=%2FfileArchiv%2Fub%2FubCqF1pztkprShA7h9__1638371014_8494800.jpg&dataPath=%2Fpixxiodata%2Fsystems-old%2Fstoeber&w=1920","clipFileURL":null,"metadataFields":{"117":{"name":"CreateDateCustom","isImportant":true,"editType":"none","value":"1999:08:24 06:53:50"},"118":{"name":"Folder","isImportant":true,"editType":"none","value":null},"120":{"name":"ImageSize","isImportant":true,"editType":"none","value":null},"122":{"name":"Collections","isImportant":true,"editType":"none","value":null},"29":{"name":"ExtensionModifyDate","isImportant":true,"editType":"none","value":null},"68":{"name":"Software","isImportant":true,"editType":"none","value":null}}},{"id":8935,"fileExtension":"PDF","fileType":"image","subject":"440837_de_en_03_SD_Ersatzteile_F102SFN-F602SFN","fileSize":83360,"keywords":["F102 SQ","F402 SFN","F102 SF","F202 SQN","F302 SQN","Asynchrongetriebemotor","F102 SQN","servo","F402 SF","F602 SQN","Ersatzteilliste","Schrumpfscheibe","F602 SFN","F202 SQ","Asynchron-Getriebemotor","mgs","F402 SQ","FIE3D","Industriegetriebe","V_03","RightAngleServoUnits","F602 SQ","Flachgetriebe","F302 SFN","F202 SFN","F602 SF","F302 SQ","F402 SQN","Ersatzteilliste Flachgetriebe F102 F202 F302 F402 F602 SF SFN SQ_DE","31_03_2010","440837_de_en","F202 SF","F302 SF","F","Replacement parts list offset helical gear units F102 F202 F302 F402 F602 SF SFN SQ_EN","F102 SFN"],"originalFileURL":"https://stoeber.px.media/workspace/pixxio/tt.php?src=%2FfileOrigs%2Fa0%2Fa06bTEenjhagDU2DWE__1638371014_5252900.pdf&dataPath=%2Fpixxiodata%2Fsystems-old%2Fstoeber","previewFileURL":"https://stoeber.px.media/workspace/pixxio/tt.php?src=%2FfileArchiv%2Fa0%2Fa06bTEenjhagDU2DWE__1638371014_5252900.jpg&dataPath=%2Fpixxiodata%2Fsystems-old%2Fstoeber&w=1920","clipFileURL":null,"metadataFields":{"117":{"name":"CreateDateCustom","isImportant":true,"editType":"none","value":"1999:08:24 06:57:09"},"118":{"name":"Folder","isImportant":true,"editType":"none","value":null},"120":{"name":"ImageSize","isImportant":true,"editType":"none","value":null},"122":{"name":"Collections","isImportant":true,"editType":"none","value":null},"29":{"name":"ExtensionModifyDate","isImportant":true,"editType":"none","value":null},"68":{"name":"Software","isImportant":true,"editType":"none","value":null}}},{"id":8932,"fileExtension":"PDF","fileType":"image","subject":"440838_de_en_03_SD_Ersatzteile_F103V-F603V","fileSize":81575,"keywords":["Asynchrongetriebemotor","440838_de_en","Asynchron-Getriebemotor","Industriegetriebe","31_03_2010","mgs","Vollwelle","FIE3D","RightAngleServoUnits","F","F303 V","servo","Flachgetriebe","Replacement parts list offset helical gear units F103 F203 F303 F403 F603 V_EN","Ersatzteilliste Flachgetriebe F103 F203 F303 F403 F603 V_DE","F603 V","V_03","F403 V","F203 V","Ersatzteilliste","F103 V"],"originalFileURL":"https://stoeber.px.media/workspace/pixxio/tt.php?src=%2FfileOrigs%2Fek%2FEkb0gcAgnqKJ6PEheD__1638371014_2147700.pdf&dataPath=%2Fpixxiodata%2Fsystems-old%2Fstoeber","previewFileURL":"https://stoeber.px.media/workspace/pixxio/tt.php?src=%2FfileArchiv%2Fek%2FEkb0gcAgnqKJ6PEheD__1638371014_2147700.jpg&dataPath=%2Fpixxiodata%2Fsystems-old%2Fstoeber&w=1920","clipFileURL":null,"metadataFields":{"117":{"name":"CreateDateCustom","isImportant":true,"editType":"none","value":"1999:08:24 07:03:19"},"118":{"name":"Folder","isImportant":true,"editType":"none","value":null},"120":{"name":"ImageSize","isImportant":true,"editType":"none","value":null},"122":{"name":"Collections","isImportant":true,"editType":"none","value":null},"29":{"name":"ExtensionModifyDate","isImportant":true,"editType":"none","value":null},"68":{"name":"Software","isImportant":true,"editType":"none","value":null}}},{"id":8933,"fileExtension":"PDF","fileType":"image","subject":"440839_de_en_03_SD_Ersatzteile_F103AGN-F603AGN","fileSize":86525,"keywords":["F603 AG","F303 AB","Hohlwelle","mgs","F203 AB","Asynchrongetriebemotor","F603 AB","servo","F603 AGN","F303 AG","F103 AGN","Replacement parts list offset helical gear units F103 F203 F303 F403 F603 AB AG AGN_EN","31_03_2010","Ersatzteilliste","F403 AG","V_03","RightAngleServoUnits","F103 AG","F","F203 AG","F303 AGN","F103 AB","FIE3D","F403 AB","440839_de_en","F403 AGN","Industriegetriebe","Asynchron-Getriebemotor","F203 AGN","Flachgetriebe","Ersatzteilliste Flachgetriebe F103 F203 F303 F403 F603 AB AG AGN_DE"],"originalFileURL":"https://stoeber.px.media/workspace/pixxio/tt.php?src=%2FfileOrigs%2Fhr%2FHrkJ12rUcLjTm8vU3z__1638371013_9034400.pdf&dataPath=%2Fpixxiodata%2Fsystems-old%2Fstoeber","previewFileURL":"https://stoeber.px.media/workspace/pixxio/tt.php?src=%2FfileArchiv%2Fhr%2FHrkJ12rUcLjTm8vU3z__1638371013_9034400.jpg&dataPath=%2Fpixxiodata%2Fsystems-old%2Fstoeber&w=1920","clipFileURL":null,"metadataFields":{"117":{"name":"CreateDateCustom","isImportant":true,"editType":"none","value":"1999:08:24 07:06:55"},"118":{"name":"Folder","isImportant":true,"editType":"none","value":null},"120":{"name":"ImageSize","isImportant":true,"editType":"none","value":null},"122":{"name":"Collections","isImportant":true,"editType":"none","value":null},"29":{"name":"ExtensionModifyDate","isImportant":true,"editType":"none","value":null},"68":{"name":"Software","isImportant":true,"editType":"none","value":null}}},{"id":8934,"fileExtension":"PDF","fileType":"image","subject":"440840_de_en_03_SD_Ersatzteile_F103AFN-F603AFN","fileSize":87584,"keywords":["Asynchrongetriebemotor","F103 AFN","Hohlwelle","F403 AQ","Replacement parts list offset helical gear units F103 F203 F303 F403 F603 AF AFN AQ_EN","RightAngleServoUnits","mgs","F603 AFN","servo","Flachgetriebe","F203 AQ","V_03","31_03_2010","F403 AQN","F203 AQN","Ersatzteilliste Flachgetriebe F103 F203 F303 F403 F603 AF AFN AQ_DE","F303 AQN","F","F403 AFN","F103 AF","F603 AQ","F303 AQ","Asynchron-Getriebemotor","440840_de_en","Ersatzteilliste","F403 AF","F103 AQN","F103 AQ","F203 AFN","F303 AFN","F303 AF","F603 AQN","F603 AF","F203 AF","Industriegetriebe","FIE3D"],"originalFileURL":"https://stoeber.px.media/workspace/pixxio/tt.php?src=%2FfileOrigs%2Fy0%2FY0rCFhD0y0WYkw2GBz__1638371013_6244800.pdf&dataPath=%2Fpixxiodata%2Fsystems-old%2Fstoeber","previewFileURL":"https://stoeber.px.media/workspace/pixxio/tt.php?src=%2FfileArchiv%2Fy0%2FY0rCFhD0y0WYkw2GBz__1638371013_6244800.jpg&dataPath=%2Fpixxiodata%2Fsystems-old%2Fstoeber&w=1920","clipFileURL":null,"metadataFields":{"117":{"name":"CreateDateCustom","isImportant":true,"editType":"none","value":"1999:08:24 07:10:52"},"118":{"name":"Folder","isImportant":true,"editType":"none","value":null},"120":{"name":"ImageSize","isImportant":true,"editType":"none","value":null},"122":{"name":"Collections","isImportant":true,"editType":"none","value":null},"29":{"name":"ExtensionModifyDate","isImportant":true,"editType":"none","value":null},"68":{"name":"Software","isImportant":true,"editType":"none","value":null}}},{"id":8931,"fileExtension":"PDF","fileType":"image","subject":"440841_de_en_03_SD_Ersatzteile_F103SGN-F603SGN","fileSize":93771,"keywords":["F403 SB","F203 SB","Flachgetriebe","Ersatzteilliste","F103 SG","F203 SGN","RightAngleServoUnits","31_03_2010","Schrumpfscheibe","F303 SB","F603 SG","F203 SG","Replacement parts list offset helical gear units F103 F203 F303 F403 F603 SB SG SGN_EN","F603 SGN","V_03","F303 SGN","servo","F103 SGN","440841_de_en","F403 SG","F403 SGN","F603 SB","Asynchron-Getriebemotor","Asynchrongetriebemotor","Industriegetriebe","F","FIE3D","mgs","Ersatzteilliste Flachgetriebe F103 F203 F303 F403 F603 SB SG SGN_DE","F103 SB","F303 SG"],"originalFileURL":"https://stoeber.px.media/workspace/pixxio/tt.php?src=%2FfileOrigs%2Fbd%2FBDeLLGntzmwau8JuFj__1638371013_3163800.pdf&dataPath=%2Fpixxiodata%2Fsystems-old%2Fstoeber","previewFileURL":"https://stoeber.px.media/workspace/pixxio/tt.php?src=%2FfileArchiv%2Fbd%2FBDeLLGntzmwau8JuFj__1638371013_3163800.jpg&dataPath=%2Fpixxiodata%2Fsystems-old%2Fstoeber&w=1920","clipFileURL":null,"metadataFields":{"117":{"name":"CreateDateCustom","isImportant":true,"editType":"none","value":"1999:08:24 07:14:18"},"118":{"name":"Folder","isImportant":true,"editType":"none","value":null},"120":{"name":"ImageSize","isImportant":true,"editType":"none","value":null},"122":{"name":"Collections","isImportant":true,"editType":"none","value":null},"29":{"name":"ExtensionModifyDate","isImportant":true,"editType":"none","value":null},"68":{"name":"Software","isImportant":true,"editType":"none","value":null}}},{"id":8930,"fileExtension":"PDF","fileType":"image","subject":"440842_de_en_03_SD_Ersatzteile_F103SFN_F603SFN","fileSize":89619,"keywords":["F203 SF","F303 SF","F103 SQ","F603 SQN","Ersatzteilliste Flachgetriebe F103 F203 F303 F403 F603 SF SFN SQ_DE","F403 SQN","Asynchrongetriebemotor","F303 SQ","Asynchron-Getriebemotor","Ersatzteilliste","F103 SF","Flachgetriebe","Industriegetriebe","F603 SQ","F603 SF","F103 SFN","RightAngleServoUnits","servo","F403 SF","F403 SFN","F","F303 SQN","F303 SFN","Replacement parts list offset helical gear units F103 F203 F303 F403 F603 SF SFN SQ_EN","31_03_2010","V_03","F203 SFN","mgs","FIE3D","F203 SQN","F103 SQN","F403 SQ","F203 SQ","F603 SFN"],"originalFileURL":"https://stoeber.px.media/workspace/pixxio/tt.php?src=%2FfileOrigs%2Fwj%2FWjscVDSrVfVnQ7fk1a__1638371013_0265200.pdf&dataPath=%2Fpixxiodata%2Fsystems-old%2Fstoeber","previewFileURL":"https://stoeber.px.media/workspace/pixxio/tt.php?src=%2FfileArchiv%2Fwj%2FWjscVDSrVfVnQ7fk1a__1638371013_0265200.jpg&dataPath=%2Fpixxiodata%2Fsystems-old%2Fstoeber&w=1920","clipFileURL":null,"metadataFields":{"117":{"name":"CreateDateCustom","isImportant":true,"editType":"none","value":"1999:08:24 07:17:31"},"118":{"name":"Folder","isImportant":true,"editType":"none","value":null},"120":{"name":"ImageSize","isImportant":true,"editType":"none","value":null},"122":{"name":"Collections","isImportant":true,"editType":"none","value":null},"29":{"name":"ExtensionModifyDate","isImportant":true,"editType":"none","value":null},"68":{"name":"Software","isImportant":true,"editType":"none","value":null}}},{"id":8710,"fileExtension":"PDF","fileType":"image","subject":"441871_en_16_SD_Schmierstofffüllmengen","fileSize":1284733,"keywords":["RightAngleServoUnits","KIE3D","PHKX","PS","PK","V_16","Planetengetriebe","Generation 2","Zweigang-Schaltgetriebe","PE","KL","KS","Kegelradgetriebemotoren","KLM","C","PH","InlineServoUnits","Anschlussplan","Industriegetriebe","PHV","servo","Planetenwinkelgetriebe","Zahnstangentrieb mit Synchron-Servomotor","Stirnradgetriebe","PHQK","PKXLM","Generation 3","Lubricant fill volume_EN","F","Lean-Planetengetriebemotor","16_08_2021","K","Planetenwinkelgetriebemotor","Schneckengetriebe","Kegelradgetriebe","Flachgetriebe","KSS","S","PHK","Planetengetriebemotor","Ersatzteilliste","Lean-Getriebemotor","PKX","P","PHQ","KLLM","441871_en","CIE3D","Asynchrongetriebemotor"],"originalFileURL":"https://stoeber.px.media/workspace/pixxio/tt.php?src=%2FfileOrigs%2Fzf%2Fzf2WRRvwTsHpL66sjT__1636114105_3004100.pdf&dataPath=%2Fpixxiodata%2Fsystems-old%2Fstoeber","previewFileURL":"https://stoeber.px.media/workspace/pixxio/tt.php?src=%2FfileArchiv%2Fzf%2Fzf2WRRvwTsHpL66sjT__1636114105_3004100.jpg&dataPath=%2Fpixxiodata%2Fsystems-old%2Fstoeber&w=1920","clipFileURL":null,"metadataFields":{"117":{"name":"CreateDateCustom","isImportant":true,"editType":"none","value":"2021:08:16 07:44:19"},"118":{"name":"Folder","isImportant":true,"editType":"none","value":null},"120":{"name":"ImageSize","isImportant":true,"editType":"none","value":null},"122":{"name":"Collections","isImportant":true,"editType":"none","value":null},"29":{"name":"ExtensionModifyDate","isImportant":true,"editType":"none","value":null},"68":{"name":"Software","isImportant":true,"editType":"none","value":null}}},{"id":8043,"fileExtension":"PDF","fileType":"image","subject":"2031_1_SD_SST_S Lubrication_EN","fileSize":74410,"keywords":["SDI","Archive","MGS","Lubrication Table S_EN","11_09_2021","Servo","2031_en","EN","S","Service","V_30"],"originalFileURL":"https://stoeber.px.media/workspace/pixxio/tt.php?src=%2FfileOrigs%2Fun%2FUN6HNBUP6ecpvC8rts__1631373120_7510400.pdf&dataPath=%2Fpixxiodata%2Fsystems-old%2Fstoeber","previewFileURL":"https://stoeber.px.media/workspace/pixxio/tt.php?src=%2FfileArchiv%2Fun%2FUN6HNBUP6ecpvC8rts__1631373120_7510400.jpg&dataPath=%2Fpixxiodata%2Fsystems-old%2Fstoeber&w=1920","clipFileURL":null,"metadataFields":{"117":{"name":"CreateDateCustom","isImportant":true,"editType":"none","value":"2014:01:23 10:54:52"},"118":{"name":"Folder","isImportant":true,"editType":"none","value":null},"120":{"name":"ImageSize","isImportant":true,"editType":"none","value":null},"122":{"name":"Collections","isImportant":true,"editType":"none","value":null},"29":{"name":"ExtensionModifyDate","isImportant":true,"editType":"none","value":null},"68":{"name":"Software","isImportant":true,"editType":"none","value":null}}},{"id":8044,"fileExtension":"PDF","fileType":"image","subject":"2031_1_SD_SST_K Lubrication_EN","fileSize":82632,"keywords":["Lubrication Table K_EN","RightAngleServoUnits","SDI","11_09_2021","V_30","2031_en","Service","EN","K","Servo"],"originalFileURL":"https://stoeber.px.media/workspace/pixxio/tt.php?src=%2FfileOrigs%2Fcm%2FCmQT8Q7cM1h2y1uAVh__1631372780_1717000.pdf&dataPath=%2Fpixxiodata%2Fsystems-old%2Fstoeber","previewFileURL":"https://stoeber.px.media/workspace/pixxio/tt.php?src=%2FfileArchiv%2Fcm%2FCmQT8Q7cM1h2y1uAVh__1631372780_1717000.jpg&dataPath=%2Fpixxiodata%2Fsystems-old%2Fstoeber&w=1920","clipFileURL":null,"metadataFields":{"117":{"name":"CreateDateCustom","isImportant":true,"editType":"none","value":"2015:03:19 10:56:13"},"118":{"name":"Folder","isImportant":true,"editType":"none","value":null},"120":{"name":"ImageSize","isImportant":true,"editType":"none","value":null},"122":{"name":"Collections","isImportant":true,"editType":"none","value":null},"29":{"name":"ExtensionModifyDate","isImportant":true,"editType":"none","value":null},"68":{"name":"Software","isImportant":true,"editType":"none","value":null}}},{"id":8039,"fileExtension":"PDF","fileType":"image","subject":"2031_1_SD_SST_F Lubrication_EN","fileSize":74372,"keywords":["SDI","Servo","RightAngleServoUnits","Lubrication Table F_EN","11_09_2021","2031_en","V_30","Service","F","EN"],"originalFileURL":"https://stoeber.px.media/workspace/pixxio/tt.php?src=%2FfileOrigs%2Fdn%2FdNGzCWVyhFND0kfrG2__1631372641_4499700.pdf&dataPath=%2Fpixxiodata%2Fsystems-old%2Fstoeber","previewFileURL":"https://stoeber.px.media/workspace/pixxio/tt.php?src=%2FfileArchiv%2Fdn%2FdNGzCWVyhFND0kfrG2__1631372641_4499700.jpg&dataPath=%2Fpixxiodata%2Fsystems-old%2Fstoeber&w=1920","clipFileURL":null,"metadataFields":{"117":{"name":"CreateDateCustom","isImportant":true,"editType":"none","value":"2014:01:23 10:54:51"},"118":{"name":"Folder","isImportant":true,"editType":"none","value":null},"120":{"name":"ImageSize","isImportant":true,"editType":"none","value":null},"122":{"name":"Collections","isImportant":true,"editType":"none","value":null},"29":{"name":"ExtensionModifyDate","isImportant":true,"editType":"none","value":null},"68":{"name":"Software","isImportant":true,"editType":"none","value":null}}},{"id":8036,"fileExtension":"PDF","fileType":"image","subject":"2031_1_SD_SST_C_EN","fileSize":79570,"keywords":["EN","Service","11_09_2021","InlineServoUnits","C","2031_en","SDI","Servo","Lubrication Table C_EN","V_30"],"originalFileURL":"https://stoeber.px.media/workspace/pixxio/tt.php?src=%2FfileOrigs%2Fbf%2FBfqtW5gdDGaB43N7NM__1631372323_3854100.pdf&dataPath=%2Fpixxiodata%2Fsystems-old%2Fstoeber","previewFileURL":"https://stoeber.px.media/workspace/pixxio/tt.php?src=%2FfileArchiv%2Fbf%2FBfqtW5gdDGaB43N7NM__1631372323_3854100.jpg&dataPath=%2Fpixxiodata%2Fsystems-old%2Fstoeber&w=1920","clipFileURL":null,"metadataFields":{"117":{"name":"CreateDateCustom","isImportant":true,"editType":"none","value":"2014:01:23 10:54:51"},"118":{"name":"Folder","isImportant":true,"editType":"none","value":null},"120":{"name":"ImageSize","isImportant":true,"editType":"none","value":null},"122":{"name":"Collections","isImportant":true,"editType":"none","value":null},"29":{"name":"ExtensionModifyDate","isImportant":true,"editType":"none","value":null},"68":{"name":"Software","isImportant":true,"editType":"none","value":null}}},{"id":8023,"fileExtension":"PDF","fileType":"image","subject":"442846_1_DBT_Data Sheet EZ805_EN","fileSize":560496,"keywords":["Motor","Servo","442846_en","SDI","EZ","Service","Data_Sheet_EZ805_EN","09_09_2021","V_1","EN"],"originalFileURL":"https://stoeber.px.media/workspace/pixxio/tt.php?src=%2FfileOrigs%2Fqv%2FqvY238GG6ph084N9Ed__1631236679_5615300.pdf&dataPath=%2Fpixxiodata%2Fsystems-old%2Fstoeber","previewFileURL":"https://stoeber.px.media/workspace/pixxio/tt.php?src=%2FfileArchiv%2Fqv%2FqvY238GG6ph084N9Ed__1631236679_5615300.jpg&dataPath=%2Fpixxiodata%2Fsystems-old%2Fstoeber&w=1920","clipFileURL":null,"metadataFields":{"117":{"name":"CreateDateCustom","isImportant":true,"editType":"none","value":"2019:01:02 15:08:04"},"118":{"name":"Folder","isImportant":true,"editType":"none","value":null},"120":{"name":"ImageSize","isImportant":true,"editType":"none","value":null},"122":{"name":"Collections","isImportant":true,"editType":"none","value":null},"29":{"name":"ExtensionModifyDate","isImportant":true,"editType":"none","value":null},"68":{"name":"Software","isImportant":true,"editType":"none","value":null}}},{"id":8021,"fileExtension":"PDF","fileType":"image","subject":"442845_1_DBT_Data Sheet EZ803_EN","fileSize":560425,"keywords":["EN","Servo","09_09_2021","Service","SDI","442845_en","EZ","Motor","V_1","Data_Sheet_EZ803_EN"],"originalFileURL":"https://stoeber.px.media/workspace/pixxio/tt.php?src=%2FfileOrigs%2Fm9%2Fm9nQ1bY8PT18LgkVr8__1631236591_2227100.pdf&dataPath=%2Fpixxiodata%2Fsystems-old%2Fstoeber","previewFileURL":"https://stoeber.px.media/workspace/pixxio/tt.php?src=%2FfileArchiv%2Fm9%2Fm9nQ1bY8PT18LgkVr8__1631236591_2227100.jpg&dataPath=%2Fpixxiodata%2Fsystems-old%2Fstoeber&w=1920","clipFileURL":null,"metadataFields":{"117":{"name":"CreateDateCustom","isImportant":true,"editType":"none","value":"2019:01:02 15:07:57"},"118":{"name":"Folder","isImportant":true,"editType":"none","value":null},"120":{"name":"ImageSize","isImportant":true,"editType":"none","value":null},"122":{"name":"Collections","isImportant":true,"editType":"none","value":null},"29":{"name":"ExtensionModifyDate","isImportant":true,"editType":"none","value":null},"68":{"name":"Software","isImportant":true,"editType":"none","value":null}}},{"id":8020,"fileExtension":"PDF","fileType":"image","subject":"442844_1_DBT_Data Sheet EZ802_EN","fileSize":570517,"keywords":["SDI","Service","EN","Data_Sheet_EZ802_EN","09_09_2021","Servo","442844_en","EZ","V_1","Motor"],"originalFileURL":"https://stoeber.px.media/workspace/pixxio/tt.php?src=%2FfileOrigs%2Fes%2FesE1BsJzjawjCPR4Fs__1631236490_7622600.pdf&dataPath=%2Fpixxiodata%2Fsystems-old%2Fstoeber","previewFileURL":"https://stoeber.px.media/workspace/pixxio/tt.php?src=%2FfileArchiv%2Fes%2FesE1BsJzjawjCPR4Fs__1631236490_7622600.jpg&dataPath=%2Fpixxiodata%2Fsystems-old%2Fstoeber&w=1920","clipFileURL":null,"metadataFields":{"117":{"name":"CreateDateCustom","isImportant":true,"editType":"none","value":"2019:01:02 15:07:52"},"118":{"name":"Folder","isImportant":true,"editType":"none","value":null},"120":{"name":"ImageSize","isImportant":true,"editType":"none","value":null},"122":{"name":"Collections","isImportant":true,"editType":"none","value":null},"29":{"name":"ExtensionModifyDate","isImportant":true,"editType":"none","value":null},"68":{"name":"Software","isImportant":true,"editType":"none","value":null}}},{"id":8024,"fileExtension":"PDF","fileType":"image","subject":"442843_1_DBT_Data Sheet EZ705_EN","fileSize":571815,"keywords":["Servo","EN","Data_Sheet_EZ705_EN","Motor","442843_en","Service","EZ","09_09_2021","SDI","V_1"],"originalFileURL":"https://stoeber.px.media/workspace/pixxio/tt.php?src=%2FfileOrigs%2Fj6%2Fj662N8we98tVqT2bHP__1631236337_5090400.pdf&dataPath=%2Fpixxiodata%2Fsystems-old%2Fstoeber","previewFileURL":"https://stoeber.px.media/workspace/pixxio/tt.php?src=%2FfileArchiv%2Fj6%2Fj662N8we98tVqT2bHP__1631236337_5090400.jpg&dataPath=%2Fpixxiodata%2Fsystems-old%2Fstoeber&w=1920","clipFileURL":null,"metadataFields":{"117":{"name":"CreateDateCustom","isImportant":true,"editType":"none","value":"2019:01:02 15:07:46"},"118":{"name":"Folder","isImportant":true,"editType":"none","value":null},"120":{"name":"ImageSize","isImportant":true,"editType":"none","value":null},"122":{"name":"Collections","isImportant":true,"editType":"none","value":null},"29":{"name":"ExtensionModifyDate","isImportant":true,"editType":"none","value":null},"68":{"name":"Software","isImportant":true,"editType":"none","value":null}}},{"id":8022,"fileExtension":"PDF","fileType":"image","subject":"442842_1_DBT_Data Sheet EZ703_EN","fileSize":572261,"keywords":["EN","V_1","442842_en","Servo","SDI","Data_Sheet_EZ703_EN","Service","09_09_2021","Motor","EZ"],"originalFileURL":"https://stoeber.px.media/workspace/pixxio/tt.php?src=%2FfileOrigs%2Fy5%2FY5F4nheeyDj8cS9QyY__1631236231_7566900.pdf&dataPath=%2Fpixxiodata%2Fsystems-old%2Fstoeber","previewFileURL":"https://stoeber.px.media/workspace/pixxio/tt.php?src=%2FfileArchiv%2Fy5%2FY5F4nheeyDj8cS9QyY__1631236231_7566900.jpg&dataPath=%2Fpixxiodata%2Fsystems-old%2Fstoeber&w=1920","clipFileURL":null,"metadataFields":{"117":{"name":"CreateDateCustom","isImportant":true,"editType":"none","value":"2019:01:02 15:07:14"},"118":{"name":"Folder","isImportant":true,"editType":"none","value":null},"120":{"name":"ImageSize","isImportant":true,"editType":"none","value":null},"122":{"name":"Collections","isImportant":true,"editType":"none","value":null},"29":{"name":"ExtensionModifyDate","isImportant":true,"editType":"none","value":null},"68":{"name":"Software","isImportant":true,"editType":"none","value":null}}},{"id":8019,"fileExtension":"PDF","fileType":"image","subject":"442841_1_DBT_Data Sheet EZ702_EN","fileSize":574273,"keywords":["09_09_2021","EZ","442841_en","V_1","EN","Data_Sheet_EZ702_EN","SDI","Motor","Servo","Service"],"originalFileURL":"https://stoeber.px.media/workspace/pixxio/tt.php?src=%2FfileOrigs%2Fmk%2FMK1WyWK34fwtypVPuK__1631236144_6760100.pdf&dataPath=%2Fpixxiodata%2Fsystems-old%2Fstoeber","previewFileURL":"https://stoeber.px.media/workspace/pixxio/tt.php?src=%2FfileArchiv%2Fmk%2FMK1WyWK34fwtypVPuK__1631236144_6760100.jpg&dataPath=%2Fpixxiodata%2Fsystems-old%2Fstoeber&w=1920","clipFileURL":null,"metadataFields":{"117":{"name":"CreateDateCustom","isImportant":true,"editType":"none","value":"2019:01:02 15:07:05"},"118":{"name":"Folder","isImportant":true,"editType":"none","value":null},"120":{"name":"ImageSize","isImportant":true,"editType":"none","value":null},"122":{"name":"Collections","isImportant":true,"editType":"none","value":null},"29":{"name":"ExtensionModifyDate","isImportant":true,"editType":"none","value":null},"68":{"name":"Software","isImportant":true,"editType":"none","value":null}}},{"id":8018,"fileExtension":"PDF","fileType":"image","subject":"442840_1_DBT_Data Sheet EZ701_EN","fileSize":573474,"keywords":["Servo","EN","Motor","SDI","V_1","EZ","Service","09_09_2021","442840_en","Data_Sheet_EZ701_EN"],"originalFileURL":"https://stoeber.px.media/workspace/pixxio/tt.php?src=%2FfileOrigs%2Fbg%2FBg2vas9M9f8jES2FSy__1631236044_4999100.pdf&dataPath=%2Fpixxiodata%2Fsystems-old%2Fstoeber","previewFileURL":"https://stoeber.px.media/workspace/pixxio/tt.php?src=%2FfileArchiv%2Fbg%2FBg2vas9M9f8jES2FSy__1631236044_4999100.jpg&dataPath=%2Fpixxiodata%2Fsystems-old%2Fstoeber&w=1920","clipFileURL":null,"metadataFields":{"117":{"name":"CreateDateCustom","isImportant":true,"editType":"none","value":"2019:01:02 15:06:58"},"118":{"name":"Folder","isImportant":true,"editType":"none","value":null},"120":{"name":"ImageSize","isImportant":true,"editType":"none","value":null},"122":{"name":"Collections","isImportant":true,"editType":"none","value":null},"29":{"name":"ExtensionModifyDate","isImportant":true,"editType":"none","value":null},"68":{"name":"Software","isImportant":true,"editType":"none","value":null}}},{"id":8017,"fileExtension":"PDF","fileType":"image","subject":"442839_1_DBT_Data Sheet EZ505_EN","fileSize":571932,"keywords":["EN","09_09_2021","Service","EZ","Servo","V_1","Data_Sheet_EZ505_EN","Motor","SDI","442839_en"],"originalFileURL":"https://stoeber.px.media/workspace/pixxio/tt.php?src=%2FfileOrigs%2Fc6%2Fc6gfqCVVt0VqUgtNKN__1631235875_2897900.pdf&dataPath=%2Fpixxiodata%2Fsystems-old%2Fstoeber","previewFileURL":"https://stoeber.px.media/workspace/pixxio/tt.php?src=%2FfileArchiv%2Fc6%2Fc6gfqCVVt0VqUgtNKN__1631235875_2897900.jpg&dataPath=%2Fpixxiodata%2Fsystems-old%2Fstoeber&w=1920","clipFileURL":null,"metadataFields":{"117":{"name":"CreateDateCustom","isImportant":true,"editType":"none","value":"2019:01:02 15:06:52"},"118":{"name":"Folder","isImportant":true,"editType":"none","value":null},"120":{"name":"ImageSize","isImportant":true,"editType":"none","value":null},"122":{"name":"Collections","isImportant":true,"editType":"none","value":null},"29":{"name":"ExtensionModifyDate","isImportant":true,"editType":"none","value":null},"68":{"name":"Software","isImportant":true,"editType":"none","value":null}}},{"id":8016,"fileExtension":"PDF","fileType":"image","subject":"442838_1_DBT_Data Sheet EZ503_EN","fileSize":573471,"keywords":["EZ","Service","Motor","EN","Data_Sheet_EZ503_EN","442838_en","V_1","SDI","09_09_2021","Servo"],"originalFileURL":"https://stoeber.px.media/workspace/pixxio/tt.php?src=%2FfileOrigs%2Frn%2FrnN6Z87yHvfCzqAEPY__1631235746_3004100.pdf&dataPath=%2Fpixxiodata%2Fsystems-old%2Fstoeber","previewFileURL":"https://stoeber.px.media/workspace/pixxio/tt.php?src=%2FfileArchiv%2Frn%2FrnN6Z87yHvfCzqAEPY__1631235746_3004100.jpg&dataPath=%2Fpixxiodata%2Fsystems-old%2Fstoeber&w=1920","clipFileURL":null,"metadataFields":{"117":{"name":"CreateDateCustom","isImportant":true,"editType":"none","value":"2019:01:02 15:06:48"},"118":{"name":"Folder","isImportant":true,"editType":"none","value":null},"120":{"name":"ImageSize","isImportant":true,"editType":"none","value":null},"122":{"name":"Collections","isImportant":true,"editType":"none","value":null},"29":{"name":"ExtensionModifyDate","isImportant":true,"editType":"none","value":null},"68":{"name":"Software","isImportant":true,"editType":"none","value":null}}},{"id":8015,"fileExtension":"PDF","fileType":"image","subject":"442837_1_DBT_Data Sheet EZ502_EN","fileSize":573816,"keywords":["SDI","442837_en","Servo","Data_Sheet_EZ502_EN","EZ","EN","09_09_2021","Service","V_1","Motor"],"originalFileURL":"https://stoeber.px.media/workspace/pixxio/tt.php?src=%2FfileOrigs%2Fjs%2FjsC28H2j6QhY5urzRU__1631235571_3763700.pdf&dataPath=%2Fpixxiodata%2Fsystems-old%2Fstoeber","previewFileURL":"https://stoeber.px.media/workspace/pixxio/tt.php?src=%2FfileArchiv%2Fjs%2FjsC28H2j6QhY5urzRU__1631235571_3763700.jpg&dataPath=%2Fpixxiodata%2Fsystems-old%2Fstoeber&w=1920","clipFileURL":null,"metadataFields":{"117":{"name":"CreateDateCustom","isImportant":true,"editType":"none","value":"2019:01:02 15:06:42"},"118":{"name":"Folder","isImportant":true,"editType":"none","value":null},"120":{"name":"ImageSize","isImportant":true,"editType":"none","value":null},"122":{"name":"Collections","isImportant":true,"editType":"none","value":null},"29":{"name":"ExtensionModifyDate","isImportant":true,"editType":"none","value":null},"68":{"name":"Software","isImportant":true,"editType":"none","value":null}}},{"id":8012,"fileExtension":"PDF","fileType":"image","subject":"442836_1_DBT_Data Sheet EZ501_EN","fileSize":578462,"keywords":["Servo","EZ","Service","EN","SDI","V_1","Motor","09_09_2021","442836_en","Data Sheet EZ501_EN"],"originalFileURL":"https://stoeber.px.media/workspace/pixxio/tt.php?src=%2FfileOrigs%2Fpd%2FpdzCMDdGLtWjcQ99UM__1631235425_6777600.pdf&dataPath=%2Fpixxiodata%2Fsystems-old%2Fstoeber","previewFileURL":"https://stoeber.px.media/workspace/pixxio/tt.php?src=%2FfileArchiv%2Fpd%2FpdzCMDdGLtWjcQ99UM__1631235425_6777600.jpg&dataPath=%2Fpixxiodata%2Fsystems-old%2Fstoeber&w=1920","clipFileURL":null,"metadataFields":{"117":{"name":"CreateDateCustom","isImportant":true,"editType":"none","value":"2019:01:02 15:06:28"},"118":{"name":"Folder","isImportant":true,"editType":"none","value":null},"120":{"name":"ImageSize","isImportant":true,"editType":"none","value":null},"122":{"name":"Collections","isImportant":true,"editType":"none","value":null},"29":{"name":"ExtensionModifyDate","isImportant":true,"editType":"none","value":null},"68":{"name":"Software","isImportant":true,"editType":"none","value":null}}},{"id":8014,"fileExtension":"PDF","fileType":"image","subject":"442835_1_DBT_Data Sheet EZ404_EN","fileSize":573901,"keywords":["Servo","Service","EZ","EN","442835_en","Motor","Data_Sheet_EZ404_EN","V_1","SDI","09_09_2021"],"originalFileURL":"https://stoeber.px.media/workspace/pixxio/tt.php?src=%2FfileOrigs%2Fzt%2FztPRZ0RTRa0CegbDmk__1631218519_9065800.pdf&dataPath=%2Fpixxiodata%2Fsystems-old%2Fstoeber","previewFileURL":"https://stoeber.px.media/workspace/pixxio/tt.php?src=%2FfileArchiv%2Fzt%2FztPRZ0RTRa0CegbDmk__1631218519_9065800.jpg&dataPath=%2Fpixxiodata%2Fsystems-old%2Fstoeber&w=1920","clipFileURL":null,"metadataFields":{"117":{"name":"CreateDateCustom","isImportant":true,"editType":"none","value":"2019:01:02 15:06:20"},"118":{"name":"Folder","isImportant":true,"editType":"none","value":null},"120":{"name":"ImageSize","isImportant":true,"editType":"none","value":null},"122":{"name":"Collections","isImportant":true,"editType":"none","value":null},"29":{"name":"ExtensionModifyDate","isImportant":true,"editType":"none","value":null},"68":{"name":"Software","isImportant":true,"editType":"none","value":null}}},{"id":8013,"fileExtension":"PDF","fileType":"image","subject":"442834_1_DBT_Data Sheet EZ402_EN","fileSize":574611,"keywords":["Data_Sheet_EZ402_EN","EZ","09_09_2021","Motor","Servo","SDI","V_1","Service","EN","442834_en"],"originalFileURL":"https://stoeber.px.media/workspace/pixxio/tt.php?src=%2FfileOrigs%2Fh5%2Fh5V9gmRjzGLzZQrYzN__1631217961_0501400.pdf&dataPath=%2Fpixxiodata%2Fsystems-old%2Fstoeber","previewFileURL":"https://stoeber.px.media/workspace/pixxio/tt.php?src=%2FfileArchiv%2Fh5%2Fh5V9gmRjzGLzZQrYzN__1631217961_0501400.jpg&dataPath=%2Fpixxiodata%2Fsystems-old%2Fstoeber&w=1920","clipFileURL":null,"metadataFields":{"117":{"name":"CreateDateCustom","isImportant":true,"editType":"none","value":"2019:01:02 15:06:14"},"118":{"name":"Folder","isImportant":true,"editType":"none","value":null},"120":{"name":"ImageSize","isImportant":true,"editType":"none","value":null},"122":{"name":"Collections","isImportant":true,"editType":"none","value":null},"29":{"name":"ExtensionModifyDate","isImportant":true,"editType":"none","value":null},"68":{"name":"Software","isImportant":true,"editType":"none","value":null}}},{"id":8010,"fileExtension":"PDF","fileType":"image","subject":"442833_1_DBT_Data Sheet EZ401_EN","fileSize":579744,"keywords":["Servo","442833_en","09_09_2021","Data_Sheet_EZ401_EN","V_1","SDI","EZ","Motor","EN","Service"],"originalFileURL":"https://stoeber.px.media/workspace/pixxio/tt.php?src=%2FfileOrigs%2Fyp%2FyP4aTqzkPz6bNs4KFq__1631217728_1013300.pdf&dataPath=%2Fpixxiodata%2Fsystems-old%2Fstoeber","previewFileURL":"https://stoeber.px.media/workspace/pixxio/tt.php?src=%2FfileArchiv%2Fyp%2FyP4aTqzkPz6bNs4KFq__1631217728_1013300.jpg&dataPath=%2Fpixxiodata%2Fsystems-old%2Fstoeber&w=1920","clipFileURL":null,"metadataFields":{"117":{"name":"CreateDateCustom","isImportant":true,"editType":"none","value":"2019:01:02 15:06:03"},"118":{"name":"Folder","isImportant":true,"editType":"none","value":null},"120":{"name":"ImageSize","isImportant":true,"editType":"none","value":null},"122":{"name":"Collections","isImportant":true,"editType":"none","value":null},"29":{"name":"ExtensionModifyDate","isImportant":true,"editType":"none","value":null},"68":{"name":"Software","isImportant":true,"editType":"none","value":null}}},{"id":8009,"fileExtension":"PDF","fileType":"image","subject":"442832_1_DBT_Data Sheet EZ303_EN","fileSize":397216,"keywords":["SDI","EN","EZ","V_1","Motor","09_09_2021","Servo","Data_Sheet_EZ303_EN","442832_en","Service"],"originalFileURL":"https://stoeber.px.media/workspace/pixxio/tt.php?src=%2FfileOrigs%2Fw2%2FW2pvUeKZGMv5m4z75z__1631217518_5345300.pdf&dataPath=%2Fpixxiodata%2Fsystems-old%2Fstoeber","previewFileURL":"https://stoeber.px.media/workspace/pixxio/tt.php?src=%2FfileArchiv%2Fw2%2FW2pvUeKZGMv5m4z75z__1631217518_5345300.jpg&dataPath=%2Fpixxiodata%2Fsystems-old%2Fstoeber&w=1920","clipFileURL":null,"metadataFields":{"117":{"name":"CreateDateCustom","isImportant":true,"editType":"none","value":"2019:01:02 15:05:57"},"118":{"name":"Folder","isImportant":true,"editType":"none","value":null},"120":{"name":"ImageSize","isImportant":true,"editType":"none","value":null},"122":{"name":"Collections","isImportant":true,"editType":"none","value":null},"29":{"name":"ExtensionModifyDate","isImportant":true,"editType":"none","value":null},"68":{"name":"Software","isImportant":true,"editType":"none","value":null}}},{"id":8011,"fileExtension":"PDF","fileType":"image","subject":"442831_1_DBT_Data Sheet EZ302_EN","fileSize":396322,"keywords":["09_09_2021","442831_en","SDI","EN","Servo","Motor","Data_Sheet_EZ302_EN","Service","V_1","EZ"],"originalFileURL":"https://stoeber.px.media/workspace/pixxio/tt.php?src=%2FfileOrigs%2Fzv%2FZvp7mmfWu9AmsPcHGP__1631217433_0006700.pdf&dataPath=%2Fpixxiodata%2Fsystems-old%2Fstoeber","previewFileURL":"https://stoeber.px.media/workspace/pixxio/tt.php?src=%2FfileArchiv%2Fzv%2FZvp7mmfWu9AmsPcHGP__1631217433_0006700.jpg&dataPath=%2Fpixxiodata%2Fsystems-old%2Fstoeber&w=1920","clipFileURL":null,"metadataFields":{"117":{"name":"CreateDateCustom","isImportant":true,"editType":"none","value":"2019:01:02 15:05:49"},"118":{"name":"Folder","isImportant":true,"editType":"none","value":null},"120":{"name":"ImageSize","isImportant":true,"editType":"none","value":null},"122":{"name":"Collections","isImportant":true,"editType":"none","value":null},"29":{"name":"ExtensionModifyDate","isImportant":true,"editType":"none","value":null},"68":{"name":"Software","isImportant":true,"editType":"none","value":null}}},{"id":8008,"fileExtension":"PDF","fileType":"image","subject":"4442830_1_DBT_Data Sheet EZ301_EN","fileSize":382865,"keywords":["SDI","Data_Sheet_EZ301_EN","Service","Motor","Servo","EN","EZ","V_1","442830_en","09_09_2021"],"originalFileURL":"https://stoeber.px.media/workspace/pixxio/tt.php?src=%2FfileOrigs%2Fhj%2FhJeDfsH1JTmQVhcdeQ__1631217295_2920900.pdf&dataPath=%2Fpixxiodata%2Fsystems-old%2Fstoeber","previewFileURL":"https://stoeber.px.media/workspace/pixxio/tt.php?src=%2FfileArchiv%2Fhj%2FhJeDfsH1JTmQVhcdeQ__1631217295_2920900.jpg&dataPath=%2Fpixxiodata%2Fsystems-old%2Fstoeber&w=1920","clipFileURL":null,"metadataFields":{"117":{"name":"CreateDateCustom","isImportant":true,"editType":"none","value":"2019:01:02 15:05:38"},"118":{"name":"Folder","isImportant":true,"editType":"none","value":null},"120":{"name":"ImageSize","isImportant":true,"editType":"none","value":null},"122":{"name":"Collections","isImportant":true,"editType":"none","value":null},"29":{"name":"ExtensionModifyDate","isImportant":true,"editType":"none","value":null},"68":{"name":"Software","isImportant":true,"editType":"none","value":null}}},{"id":8005,"fileExtension":"PDF","fileType":"image","subject":"442416_1_DBT_Data Sheet Ballscrew Matrix_EN","fileSize":133035,"keywords":["Data_Sheet_Ballscrew_Matrix_EN","Service","Servo","V_1","EZM","09_09_2021","EN","SDI","442416_en"],"originalFileURL":"https://stoeber.px.media/workspace/pixxio/tt.php?src=%2FfileOrigs%2Fuu%2FUUkLqBdKveTFG3jf0y__1631216698_8030400.pdf&dataPath=%2Fpixxiodata%2Fsystems-old%2Fstoeber","previewFileURL":"https://stoeber.px.media/workspace/pixxio/tt.php?src=%2FfileArchiv%2Fuu%2FUUkLqBdKveTFG3jf0y__1631216698_8030400.jpg&dataPath=%2Fpixxiodata%2Fsystems-old%2Fstoeber&w=1920","clipFileURL":null,"metadataFields":{"117":{"name":"CreateDateCustom","isImportant":true,"editType":"none","value":"2019:01:30 11:18:14"},"118":{"name":"Folder","isImportant":true,"editType":"none","value":null},"120":{"name":"ImageSize","isImportant":true,"editType":"none","value":null},"122":{"name":"Collections","isImportant":true,"editType":"none","value":null},"29":{"name":"ExtensionModifyDate","isImportant":true,"editType":"none","value":null},"68":{"name":"Software","isImportant":true,"editType":"none","value":null}}}]}
stdClass Object
(
    [filterType] => connectorAnd
    [filters] => Array
        (
            [0] => stdClass Object
                (
                    [filterType] => connectorOr
                    [filters] => Array
                        (
                            [0] => stdClass Object
                                (
                                    [filterType] => fileExtension
                                    [fileExtension] => pdf
                                )

                            [1] => stdClass Object
                                (
                                    [filterType] => fileExtension
                                    [fileExtension] => zip
                                )

                            [2] => stdClass Object
                                (
                                    [filterType] => fileExtension
                                    [fileExtension] => 7z
                                )

                            [3] => stdClass Object
                                (
                                    [filterType] => fileExtension
                                    [fileExtension] => exe
                                )

                            [4] => stdClass Object
                                (
                                    [filterType] => fileExtension
                                    [fileExtension] => html
                                )

                        )

                )

            [1] => stdClass Object
                (
                    [filterType] => directory
                    [directoryID] => 998
                    [includeSubdirectories] => 1
                )

            [2] => stdClass Object
                (
                    [filterType] => directory
                    [directoryID] => 1106
                    [includeSubdirectories] => 1
                    [inverted] => 1
                )

            [3] => stdClass Object
                (
                    [filterType] => keyword
                    [term] => _en
                )

            [4] => stdClass Object
                (
                    [filterType] => connectorOr
                    [filters] => Array
                        (
                            [0] => stdClass Object
                                (
                                    [filterType] => subject
                                    [term] => sdi
                                    [exactMatch] => 1
                                )

                            [1] => stdClass Object
                                (
                                    [filterType] => keyword
                                    [term] => sdi
                                    [exactMatch] => 1
                                )

                        )

                )

            [5] => stdClass Object
                (
                    [filterType] => directory
                    [directoryID] => 1000
                    [includeSubdirectories] => 1
                )

        )

)

{"success":true,"quantity":44,"files":[{"id":15013,"fileExtension":"PDF","fileType":"image","subject":"FY_Power Transmission OEM Flyer_EN","fileSize":10893799,"keywords":["bulletin","EN","Flyer","SDI","V_01","08_08_2022","Flyer Power Transmission OEM Benefits_EN","Brochure"],"originalFileURL":"https://stoeber.px.media/workspace/pixxio/tt.php?src=%2FfileOrigs%2Fza%2FzAC2SBTiu8MFlhnCC7__1661806924_3018136.pdf&dataPath=%2Fpixxiodata%2Fsystems-old%2Fstoeber","previewFileURL":"https://stoeber.px.media/workspace/pixxio/tt.php?src=%2FfileArchiv%2Fza%2FzAC2SBTiu8MFlhnCC7__1661806924_3018136.jpg&dataPath=%2Fpixxiodata%2Fsystems-old%2Fstoeber&w=1920","clipFileURL":null,"metadataFields":{"117":{"name":"CreateDateCustom","isImportant":true,"editType":"none","value":null},"118":{"name":"Folder","isImportant":true,"editType":"none","value":null},"120":{"name":"ImageSize","isImportant":true,"editType":"none","value":null},"122":{"name":"Collections","isImportant":true,"editType":"none","value":null},"29":{"name":"ExtensionModifyDate","isImportant":true,"editType":"none","value":null},"68":{"name":"Software","isImportant":true,"editType":"none","value":null}}},{"id":15012,"fileExtension":"PDF","fileType":"image","subject":"FY_Torque Arm Stabilizer Bracket_EN","fileSize":6118457,"keywords":["V_01","08_08_2022","Flyer Torque Arm Stabilizer Bracket_EN","Brochure","bulletin","EN","Flyer","SDI"],"originalFileURL":"https://stoeber.px.media/workspace/pixxio/tt.php?src=%2FfileOrigs%2Fgg%2FgGzimUxqIVTfZ41vOw__1661806924_9899870.pdf&dataPath=%2Fpixxiodata%2Fsystems-old%2Fstoeber","previewFileURL":"https://stoeber.px.media/workspace/pixxio/tt.php?src=%2FfileArchiv%2Fgg%2FgGzimUxqIVTfZ41vOw__1661806924_9899870.jpg&dataPath=%2Fpixxiodata%2Fsystems-old%2Fstoeber&w=1920","clipFileURL":null,"metadataFields":{"117":{"name":"CreateDateCustom","isImportant":true,"editType":"none","value":null},"118":{"name":"Folder","isImportant":true,"editType":"none","value":null},"120":{"name":"ImageSize","isImportant":true,"editType":"none","value":null},"122":{"name":"Collections","isImportant":true,"editType":"none","value":null},"29":{"name":"ExtensionModifyDate","isImportant":true,"editType":"none","value":null},"68":{"name":"Software","isImportant":true,"editType":"none","value":null}}},{"id":15014,"fileExtension":"PDF","fileType":"image","subject":"FY_Advantages of STOBER Over Motorized Pulley_EN","fileSize":1731332,"keywords":["EN","Flyer","SDI","V_01","08_08_2022","Flyer Advantages of STOBER over Motorized Pulley_EN","Brochure","bulletin"],"originalFileURL":"https://stoeber.px.media/workspace/pixxio/tt.php?src=%2FfileOrigs%2Fss%2FSsmtNrMxSLpL6tQn5T__1661806924_3550826.pdf&dataPath=%2Fpixxiodata%2Fsystems-old%2Fstoeber","previewFileURL":"https://stoeber.px.media/workspace/pixxio/tt.php?src=%2FfileArchiv%2Fss%2FSsmtNrMxSLpL6tQn5T__1661806924_3550826.jpg&dataPath=%2Fpixxiodata%2Fsystems-old%2Fstoeber&w=1920","clipFileURL":null,"metadataFields":{"117":{"name":"CreateDateCustom","isImportant":true,"editType":"none","value":null},"118":{"name":"Folder","isImportant":true,"editType":"none","value":null},"120":{"name":"ImageSize","isImportant":true,"editType":"none","value":null},"122":{"name":"Collections","isImportant":true,"editType":"none","value":null},"29":{"name":"ExtensionModifyDate","isImportant":true,"editType":"none","value":null},"68":{"name":"Software","isImportant":true,"editType":"none","value":null}}},{"id":12004,"fileExtension":"PDF","fileType":"image","subject":"FY_Geared Motors Dynamic Solutions_EN","fileSize":1013684,"keywords":["Flyer Servo Geared Motors Dynamic Solutions_EN","Brochure","bulletin","EN","Flyer","SDI","V_01","06_06_2022"],"originalFileURL":"https://stoeber.px.media/workspace/pixxio/tt.php?src=%2FfileOrigs%2Fnx%2FNXaParb1r36GMyJ1eB__1657580823_7718915.pdf&dataPath=%2Fpixxiodata%2Fsystems-old%2Fstoeber&cd=2022-07-11+23%3A07%3A05","previewFileURL":"https://stoeber.px.media/workspace/pixxio/tt.php?src=%2FfileArchiv%2Fnx%2FNXaParb1r36GMyJ1eB__1657580823_7718915.jpg&dataPath=%2Fpixxiodata%2Fsystems-old%2Fstoeber&w=1920","clipFileURL":null,"metadataFields":{"117":{"name":"CreateDateCustom","isImportant":true,"editType":"none","value":null},"118":{"name":"Folder","isImportant":true,"editType":"none","value":null},"120":{"name":"ImageSize","isImportant":true,"editType":"none","value":null},"122":{"name":"Collections","isImportant":true,"editType":"none","value":null},"29":{"name":"ExtensionModifyDate","isImportant":true,"editType":"none","value":null},"68":{"name":"Software","isImportant":true,"editType":"none","value":null}}},{"id":12008,"fileExtension":"PDF","fileType":"image","subject":"FY_Avoid Integral Motor Downtime_EN","fileSize":836319,"keywords":["Flyer Avoid Integral Motor Downtime_EN","Brochure","bulletin","EN","Flyer","SDI","V_01","09_09_2020"],"originalFileURL":"https://stoeber.px.media/workspace/pixxio/tt.php?src=%2FfileOrigs%2Fju%2FjuA8kOa5aLwMTQmu7Q__1657577430_6665293.pdf&dataPath=%2Fpixxiodata%2Fsystems-old%2Fstoeber&cd=2022-07-11+22%3A10%3A33","previewFileURL":"https://stoeber.px.media/workspace/pixxio/tt.php?src=%2FfileArchiv%2Fju%2FjuA8kOa5aLwMTQmu7Q__1657577430_6665293.jpg&dataPath=%2Fpixxiodata%2Fsystems-old%2Fstoeber&w=1920","clipFileURL":null,"metadataFields":{"117":{"name":"CreateDateCustom","isImportant":true,"editType":"none","value":null},"118":{"name":"Folder","isImportant":true,"editType":"none","value":null},"120":{"name":"ImageSize","isImportant":true,"editType":"none","value":null},"122":{"name":"Collections","isImportant":true,"editType":"none","value":null},"29":{"name":"ExtensionModifyDate","isImportant":true,"editType":"none","value":null},"68":{"name":"Software","isImportant":true,"editType":"none","value":null}}},{"id":12011,"fileExtension":"PDF","fileType":"image","subject":"FY_Dangers of Water Ingress_EN","fileSize":845155,"keywords":["EN","Flyer","SDI","V_01","06_06_2021","Flyer Dangers of Water Ingress_EN","Brochure","bulletin"],"originalFileURL":"https://stoeber.px.media/workspace/pixxio/tt.php?src=%2FfileOrigs%2F3e%2F3eSF1IQ0SaYwhe44E8__1657576947_9673170.pdf&dataPath=%2Fpixxiodata%2Fsystems-old%2Fstoeber&cd=2022-07-11+22%3A02%3A29","previewFileURL":"https://stoeber.px.media/workspace/pixxio/tt.php?src=%2FfileArchiv%2F3e%2F3eSF1IQ0SaYwhe44E8__1657576947_9673170.jpg&dataPath=%2Fpixxiodata%2Fsystems-old%2Fstoeber&w=1920","clipFileURL":null,"metadataFields":{"117":{"name":"CreateDateCustom","isImportant":true,"editType":"none","value":null},"118":{"name":"Folder","isImportant":true,"editType":"none","value":null},"120":{"name":"ImageSize","isImportant":true,"editType":"none","value":null},"122":{"name":"Collections","isImportant":true,"editType":"none","value":null},"29":{"name":"ExtensionModifyDate","isImportant":true,"editType":"none","value":null},"68":{"name":"Software","isImportant":true,"editType":"none","value":null}}},{"id":12019,"fileExtension":"PDF","fileType":"image","subject":"FY_Torque Arm Mounting_EN","fileSize":2029391,"keywords":["EN","Flyer","SDI","V_01","06_06_2021","Flyer Torque Arm Mounting_EN","Brochure","bulletin"],"originalFileURL":"https://stoeber.px.media/workspace/pixxio/tt.php?src=%2FfileOrigs%2Fov%2FoVgelippEEblPY1Znd__1657576798_6058694.pdf&dataPath=%2Fpixxiodata%2Fsystems-old%2Fstoeber","previewFileURL":"https://stoeber.px.media/workspace/pixxio/tt.php?src=%2FfileArchiv%2Fov%2FoVgelippEEblPY1Znd__1657576798_6058694.jpg&dataPath=%2Fpixxiodata%2Fsystems-old%2Fstoeber&w=1920","clipFileURL":null,"metadataFields":{"117":{"name":"CreateDateCustom","isImportant":true,"editType":"none","value":null},"118":{"name":"Folder","isImportant":true,"editType":"none","value":null},"120":{"name":"ImageSize","isImportant":true,"editType":"none","value":null},"122":{"name":"Collections","isImportant":true,"editType":"none","value":null},"29":{"name":"ExtensionModifyDate","isImportant":true,"editType":"none","value":null},"68":{"name":"Software","isImportant":true,"editType":"none","value":null}}},{"id":12018,"fileExtension":"PDF","fileType":"image","subject":"FY_Storeroom Optimization_EN","fileSize":765036,"keywords":["EN","Flyer","SDI","V_01","04_04_2020","Flyer Storeroom Optimization_EN","Brochure","bulletin"],"originalFileURL":"https://stoeber.px.media/workspace/pixxio/tt.php?src=%2FfileOrigs%2Fnc%2Fncg2O58lStX20HyTux__1657576796_7927495.pdf&dataPath=%2Fpixxiodata%2Fsystems-old%2Fstoeber","previewFileURL":"https://stoeber.px.media/workspace/pixxio/tt.php?src=%2FfileArchiv%2Fnc%2Fncg2O58lStX20HyTux__1657576796_7927495.jpg&dataPath=%2Fpixxiodata%2Fsystems-old%2Fstoeber&w=1920","clipFileURL":null,"metadataFields":{"117":{"name":"CreateDateCustom","isImportant":true,"editType":"none","value":null},"118":{"name":"Folder","isImportant":true,"editType":"none","value":null},"120":{"name":"ImageSize","isImportant":true,"editType":"none","value":null},"122":{"name":"Collections","isImportant":true,"editType":"none","value":null},"29":{"name":"ExtensionModifyDate","isImportant":true,"editType":"none","value":null},"68":{"name":"Software","isImportant":true,"editType":"none","value":null}}},{"id":12017,"fileExtension":"PDF","fileType":"image","subject":"FY_Rockwell and STOBER_EN","fileSize":695019,"keywords":["06_06_2021","Flyer Rockwell and STOBER_EN","Brochure","bulletin","EN","Flyer","SDI","V_01"],"originalFileURL":"https://stoeber.px.media/workspace/pixxio/tt.php?src=%2FfileOrigs%2Fzp%2FZp1S0mi4y0JbobMWbw__1657576795_2583953.pdf&dataPath=%2Fpixxiodata%2Fsystems-old%2Fstoeber","previewFileURL":"https://stoeber.px.media/workspace/pixxio/tt.php?src=%2FfileArchiv%2Fzp%2FZp1S0mi4y0JbobMWbw__1657576795_2583953.jpg&dataPath=%2Fpixxiodata%2Fsystems-old%2Fstoeber&w=1920","clipFileURL":null,"metadataFields":{"117":{"name":"CreateDateCustom","isImportant":true,"editType":"none","value":null},"118":{"name":"Folder","isImportant":true,"editType":"none","value":null},"120":{"name":"ImageSize","isImportant":true,"editType":"none","value":null},"122":{"name":"Collections","isImportant":true,"editType":"none","value":null},"29":{"name":"ExtensionModifyDate","isImportant":true,"editType":"none","value":null},"68":{"name":"Software","isImportant":true,"editType":"none","value":null}}},{"id":12016,"fileExtension":"PDF","fileType":"image","subject":"FY_Prime Ratios for K Series_EN","fileSize":717660,"keywords":["Brochure","bulletin","EN","Flyer","SDI","V_01","06_06_2021","Flyer Prime K Series Ratios_EN"],"originalFileURL":"https://stoeber.px.media/workspace/pixxio/tt.php?src=%2FfileOrigs%2Fkt%2FKTHUyi07cqRVPbO7Rs__1657576794_5120189.pdf&dataPath=%2Fpixxiodata%2Fsystems-old%2Fstoeber","previewFileURL":"https://stoeber.px.media/workspace/pixxio/tt.php?src=%2FfileArchiv%2Fkt%2FKTHUyi07cqRVPbO7Rs__1657576794_5120189.jpg&dataPath=%2Fpixxiodata%2Fsystems-old%2Fstoeber&w=1920","clipFileURL":null,"metadataFields":{"117":{"name":"CreateDateCustom","isImportant":true,"editType":"none","value":null},"118":{"name":"Folder","isImportant":true,"editType":"none","value":null},"120":{"name":"ImageSize","isImportant":true,"editType":"none","value":null},"122":{"name":"Collections","isImportant":true,"editType":"none","value":null},"29":{"name":"ExtensionModifyDate","isImportant":true,"editType":"none","value":null},"68":{"name":"Software","isImportant":true,"editType":"none","value":null}}},{"id":12015,"fileExtension":"PDF","fileType":"image","subject":"FY_No Oil Changes Required_EN","fileSize":6156562,"keywords":["Flyer No Oil Changes Required_EN","Brochure","bulletin","EN","Flyer","SDI","V_01","03_03_2020"],"originalFileURL":"https://stoeber.px.media/workspace/pixxio/tt.php?src=%2FfileOrigs%2F0q%2F0q9UVFo0RjC8AeLIou__1657576793_7823944.pdf&dataPath=%2Fpixxiodata%2Fsystems-old%2Fstoeber","previewFileURL":"https://stoeber.px.media/workspace/pixxio/tt.php?src=%2FfileArchiv%2F0q%2F0q9UVFo0RjC8AeLIou__1657576793_7823944.jpg&dataPath=%2Fpixxiodata%2Fsystems-old%2Fstoeber&w=1920","clipFileURL":null,"metadataFields":{"117":{"name":"CreateDateCustom","isImportant":true,"editType":"none","value":null},"118":{"name":"Folder","isImportant":true,"editType":"none","value":null},"120":{"name":"ImageSize","isImportant":true,"editType":"none","value":null},"122":{"name":"Collections","isImportant":true,"editType":"none","value":null},"29":{"name":"ExtensionModifyDate","isImportant":true,"editType":"none","value":null},"68":{"name":"Software","isImportant":true,"editType":"none","value":null}}},{"id":12014,"fileExtension":"PDF","fileType":"image","subject":"FY_Generation Three Planetary Gear Units_EN","fileSize":4692901,"keywords":["V_01","06_06_2021","Flyer Generation Three Planetary Gear Units_EN","Brochure","bulletin","EN","Flyer","SDI"],"originalFileURL":"https://stoeber.px.media/workspace/pixxio/tt.php?src=%2FfileOrigs%2Fc9%2Fc9laErNDJ07FS6Jnpk__1657576785_5220513.pdf&dataPath=%2Fpixxiodata%2Fsystems-old%2Fstoeber","previewFileURL":"https://stoeber.px.media/workspace/pixxio/tt.php?src=%2FfileArchiv%2Fc9%2Fc9laErNDJ07FS6Jnpk__1657576785_5220513.jpg&dataPath=%2Fpixxiodata%2Fsystems-old%2Fstoeber&w=1920","clipFileURL":null,"metadataFields":{"117":{"name":"CreateDateCustom","isImportant":true,"editType":"none","value":null},"118":{"name":"Folder","isImportant":true,"editType":"none","value":null},"120":{"name":"ImageSize","isImportant":true,"editType":"none","value":null},"122":{"name":"Collections","isImportant":true,"editType":"none","value":null},"29":{"name":"ExtensionModifyDate","isImportant":true,"editType":"none","value":null},"68":{"name":"Software","isImportant":true,"editType":"none","value":null}}},{"id":12013,"fileExtension":"PDF","fileType":"image","subject":"FY_Eliminating Gearing Misalignment_EN","fileSize":1979797,"keywords":["02_02_2020","Flyer Eliminating Gearing Misalignment_EN","Brochure","bulletin","EN","Flyer","SDI","V_01"],"originalFileURL":"https://stoeber.px.media/workspace/pixxio/tt.php?src=%2FfileOrigs%2Fqw%2FqWBNanqLCIolJDta84__1657576782_3236961.pdf&dataPath=%2Fpixxiodata%2Fsystems-old%2Fstoeber","previewFileURL":"https://stoeber.px.media/workspace/pixxio/tt.php?src=%2FfileArchiv%2Fqw%2FqWBNanqLCIolJDta84__1657576782_3236961.jpg&dataPath=%2Fpixxiodata%2Fsystems-old%2Fstoeber&w=1920","clipFileURL":null,"metadataFields":{"117":{"name":"CreateDateCustom","isImportant":true,"editType":"none","value":null},"118":{"name":"Folder","isImportant":true,"editType":"none","value":null},"120":{"name":"ImageSize","isImportant":true,"editType":"none","value":null},"122":{"name":"Collections","isImportant":true,"editType":"none","value":null},"29":{"name":"ExtensionModifyDate","isImportant":true,"editType":"none","value":null},"68":{"name":"Software","isImportant":true,"editType":"none","value":null}}},{"id":12012,"fileExtension":"PDF","fileType":"image","subject":"FY_Eliminate Shock Loads_EN","fileSize":1045415,"keywords":["EN","Flyer","SDI","V_01","06_06_2021","Flyer Eliminate Shock Loads_EN","Brochure","bulletin"],"originalFileURL":"https://stoeber.px.media/workspace/pixxio/tt.php?src=%2FfileOrigs%2F29%2F29gB4IvB9GYDBr4zhk__1657576780_5920911.pdf&dataPath=%2Fpixxiodata%2Fsystems-old%2Fstoeber","previewFileURL":"https://stoeber.px.media/workspace/pixxio/tt.php?src=%2FfileArchiv%2F29%2F29gB4IvB9GYDBr4zhk__1657576780_5920911.jpg&dataPath=%2Fpixxiodata%2Fsystems-old%2Fstoeber&w=1920","clipFileURL":null,"metadataFields":{"117":{"name":"CreateDateCustom","isImportant":true,"editType":"none","value":null},"118":{"name":"Folder","isImportant":true,"editType":"none","value":null},"120":{"name":"ImageSize","isImportant":true,"editType":"none","value":null},"122":{"name":"Collections","isImportant":true,"editType":"none","value":null},"29":{"name":"ExtensionModifyDate","isImportant":true,"editType":"none","value":null},"68":{"name":"Software","isImportant":true,"editType":"none","value":null}}},{"id":12010,"fileExtension":"PDF","fileType":"image","subject":"FY_Eliminate Paint Flaking_EN","fileSize":969594,"keywords":["SDI","V_01","06_06_2021","Flyer Eliminate Paint Flaking_EN","Brochure","bulletin","EN","Flyer"],"originalFileURL":"https://stoeber.px.media/workspace/pixxio/tt.php?src=%2FfileOrigs%2F7p%2F7plmiBhCxTM7rZLYw7__1657576779_3374341.pdf&dataPath=%2Fpixxiodata%2Fsystems-old%2Fstoeber","previewFileURL":"https://stoeber.px.media/workspace/pixxio/tt.php?src=%2FfileArchiv%2F7p%2F7plmiBhCxTM7rZLYw7__1657576779_3374341.jpg&dataPath=%2Fpixxiodata%2Fsystems-old%2Fstoeber&w=1920","clipFileURL":null,"metadataFields":{"117":{"name":"CreateDateCustom","isImportant":true,"editType":"none","value":null},"118":{"name":"Folder","isImportant":true,"editType":"none","value":null},"120":{"name":"ImageSize","isImportant":true,"editType":"none","value":null},"122":{"name":"Collections","isImportant":true,"editType":"none","value":null},"29":{"name":"ExtensionModifyDate","isImportant":true,"editType":"none","value":null},"68":{"name":"Software","isImportant":true,"editType":"none","value":null}}},{"id":12009,"fileExtension":"PDF","fileType":"image","subject":"FY_Benefits of STOBER Products_EN","fileSize":2688408,"keywords":["Flyer","SDI","V_01","06_06_2022","Flyer Benefits of STOBER Products_EN","Brochure","bulletin","EN"],"originalFileURL":"https://stoeber.px.media/workspace/pixxio/tt.php?src=%2FfileOrigs%2F7a%2F7AKyqYWFRBVlL5Z5E2__1657576746_3561226.pdf&dataPath=%2Fpixxiodata%2Fsystems-old%2Fstoeber","previewFileURL":"https://stoeber.px.media/workspace/pixxio/tt.php?src=%2FfileArchiv%2F7a%2F7AKyqYWFRBVlL5Z5E2__1657576746_3561226.jpg&dataPath=%2Fpixxiodata%2Fsystems-old%2Fstoeber&w=1920","clipFileURL":null,"metadataFields":{"117":{"name":"CreateDateCustom","isImportant":true,"editType":"none","value":null},"118":{"name":"Folder","isImportant":true,"editType":"none","value":null},"120":{"name":"ImageSize","isImportant":true,"editType":"none","value":null},"122":{"name":"Collections","isImportant":true,"editType":"none","value":null},"29":{"name":"ExtensionModifyDate","isImportant":true,"editType":"none","value":null},"68":{"name":"Software","isImportant":true,"editType":"none","value":null}}},{"id":12001,"fileExtension":"PDF","fileType":"image","subject":"FY_Geared Motor Bulletin_EN","fileSize":2135706,"keywords":["Flyer Servo Geared Motors Bulletin_EN","Brochure","bulletin","EN","Flyer","SDI","V_01","06_06_2022"],"originalFileURL":"https://stoeber.px.media/workspace/pixxio/tt.php?src=%2FfileOrigs%2Fo8%2FO8l06SEcgmDpuZlLTZ__1657573848_4876587.pdf&dataPath=%2Fpixxiodata%2Fsystems-old%2Fstoeber&cd=2022-07-11+21%3A10%3A54","previewFileURL":"https://stoeber.px.media/workspace/pixxio/tt.php?src=%2FfileArchiv%2Fo8%2FO8l06SEcgmDpuZlLTZ__1657573848_4876587.jpg&dataPath=%2Fpixxiodata%2Fsystems-old%2Fstoeber&w=1920","clipFileURL":null,"metadataFields":{"117":{"name":"CreateDateCustom","isImportant":true,"editType":"none","value":null},"118":{"name":"Folder","isImportant":true,"editType":"none","value":null},"120":{"name":"ImageSize","isImportant":true,"editType":"none","value":null},"122":{"name":"Collections","isImportant":true,"editType":"none","value":null},"29":{"name":"ExtensionModifyDate","isImportant":true,"editType":"none","value":null},"68":{"name":"Software","isImportant":true,"editType":"none","value":null}}},{"id":12007,"fileExtension":"PDF","fileType":"image","subject":"FY_Handling Shaft Loads_EN","fileSize":1414294,"keywords":["EN","Flyer","SDI","V_01","10_10_2020","Flyer Handling Shaft Loads_EN","Brochure","bulletin"],"originalFileURL":"https://stoeber.px.media/workspace/pixxio/tt.php?src=%2FfileOrigs%2Fno%2FnOhcDHsbExfr8TGiJx__1657573188_1299781.pdf&dataPath=%2Fpixxiodata%2Fsystems-old%2Fstoeber","previewFileURL":"https://stoeber.px.media/workspace/pixxio/tt.php?src=%2FfileArchiv%2Fno%2FnOhcDHsbExfr8TGiJx__1657573188_1299781.jpg&dataPath=%2Fpixxiodata%2Fsystems-old%2Fstoeber&w=1920","clipFileURL":null,"metadataFields":{"117":{"name":"CreateDateCustom","isImportant":true,"editType":"none","value":null},"118":{"name":"Folder","isImportant":true,"editType":"none","value":null},"120":{"name":"ImageSize","isImportant":true,"editType":"none","value":null},"122":{"name":"Collections","isImportant":true,"editType":"none","value":null},"29":{"name":"ExtensionModifyDate","isImportant":true,"editType":"none","value":null},"68":{"name":"Software","isImportant":true,"editType":"none","value":null}}},{"id":12006,"fileExtension":"PDF","fileType":"image","subject":"FY_Geared Motors Runs Cooler_EN","fileSize":873806,"keywords":["Flyer Servo Geared Motors Runs Cooler_EN","Brochure","bulletin","EN","Flyer","SDI","V_01","06_06_2022"],"originalFileURL":"https://stoeber.px.media/workspace/pixxio/tt.php?src=%2FfileOrigs%2Flm%2FLMpRmurn77m4IPhUAU__1657573187_6632976.pdf&dataPath=%2Fpixxiodata%2Fsystems-old%2Fstoeber","previewFileURL":"https://stoeber.px.media/workspace/pixxio/tt.php?src=%2FfileArchiv%2Flm%2FLMpRmurn77m4IPhUAU__1657573187_6632976.jpg&dataPath=%2Fpixxiodata%2Fsystems-old%2Fstoeber&w=1920","clipFileURL":null,"metadataFields":{"117":{"name":"CreateDateCustom","isImportant":true,"editType":"none","value":null},"118":{"name":"Folder","isImportant":true,"editType":"none","value":null},"120":{"name":"ImageSize","isImportant":true,"editType":"none","value":null},"122":{"name":"Collections","isImportant":true,"editType":"none","value":null},"29":{"name":"ExtensionModifyDate","isImportant":true,"editType":"none","value":null},"68":{"name":"Software","isImportant":true,"editType":"none","value":null}}},{"id":12005,"fileExtension":"PDF","fileType":"image","subject":"FY_Geared Motors Packaged Unit_EN","fileSize":3056325,"keywords":["Brochure","bulletin","EN","Flyer","SDI","V_01","06_06_2022","Flyer Servo Geared Motors Packaged Unit_EN"],"originalFileURL":"https://stoeber.px.media/workspace/pixxio/tt.php?src=%2FfileOrigs%2F45%2F45JTBd2jEQpm8CIiyo__1657573185_2115046.pdf&dataPath=%2Fpixxiodata%2Fsystems-old%2Fstoeber","previewFileURL":"https://stoeber.px.media/workspace/pixxio/tt.php?src=%2FfileArchiv%2F45%2F45JTBd2jEQpm8CIiyo__1657573185_2115046.jpg&dataPath=%2Fpixxiodata%2Fsystems-old%2Fstoeber&w=1920","clipFileURL":null,"metadataFields":{"117":{"name":"CreateDateCustom","isImportant":true,"editType":"none","value":null},"118":{"name":"Folder","isImportant":true,"editType":"none","value":null},"120":{"name":"ImageSize","isImportant":true,"editType":"none","value":null},"122":{"name":"Collections","isImportant":true,"editType":"none","value":null},"29":{"name":"ExtensionModifyDate","isImportant":true,"editType":"none","value":null},"68":{"name":"Software","isImportant":true,"editType":"none","value":null}}},{"id":12003,"fileExtension":"PDF","fileType":"image","subject":"FY_Geared Motors Compact Size_EN","fileSize":988151,"keywords":["Flyer Servo Geared Motors Compact Size_EN","Brochure","bulletin","EN","Flyer","SDI","V_01","06_06_2022"],"originalFileURL":"https://stoeber.px.media/workspace/pixxio/tt.php?src=%2FfileOrigs%2F9g%2F9gm2UfPn6PZ0PfcIWg__1657573182_2209955.pdf&dataPath=%2Fpixxiodata%2Fsystems-old%2Fstoeber","previewFileURL":"https://stoeber.px.media/workspace/pixxio/tt.php?src=%2FfileArchiv%2F9g%2F9gm2UfPn6PZ0PfcIWg__1657573182_2209955.jpg&dataPath=%2Fpixxiodata%2Fsystems-old%2Fstoeber&w=1920","clipFileURL":null,"metadataFields":{"117":{"name":"CreateDateCustom","isImportant":true,"editType":"none","value":null},"118":{"name":"Folder","isImportant":true,"editType":"none","value":null},"120":{"name":"ImageSize","isImportant":true,"editType":"none","value":null},"122":{"name":"Collections","isImportant":true,"editType":"none","value":null},"29":{"name":"ExtensionModifyDate","isImportant":true,"editType":"none","value":null},"68":{"name":"Software","isImportant":true,"editType":"none","value":null}}},{"id":12002,"fileExtension":"PDF","fileType":"image","subject":"FY_Geared Motors Adaptablility_EN","fileSize":967724,"keywords":["bulletin","EN","Flyer","SDI","V_01","06_06_2022","Flyer Servo Geared Motors Adaptability_EN","Brochure"],"originalFileURL":"https://stoeber.px.media/workspace/pixxio/tt.php?src=%2FfileOrigs%2F8s%2F8SIdgpqVP6O4szaSWJ__1657573180_8002527.pdf&dataPath=%2Fpixxiodata%2Fsystems-old%2Fstoeber","previewFileURL":"https://stoeber.px.media/workspace/pixxio/tt.php?src=%2FfileArchiv%2F8s%2F8SIdgpqVP6O4szaSWJ__1657573180_8002527.jpg&dataPath=%2Fpixxiodata%2Fsystems-old%2Fstoeber&w=1920","clipFileURL":null,"metadataFields":{"117":{"name":"CreateDateCustom","isImportant":true,"editType":"none","value":null},"118":{"name":"Folder","isImportant":true,"editType":"none","value":null},"120":{"name":"ImageSize","isImportant":true,"editType":"none","value":null},"122":{"name":"Collections","isImportant":true,"editType":"none","value":null},"29":{"name":"ExtensionModifyDate","isImportant":true,"editType":"none","value":null},"68":{"name":"Software","isImportant":true,"editType":"none","value":null}}},{"id":12000,"fileExtension":"PDF","fileType":"image","subject":"FY_STOBER by the Numbers_EN","fileSize":764372,"keywords":["10_10_2020","gear units","geared motors","Brochure","bulletin","Flyer","SDI","V_01","motors","Flyer STOBER by the Numbers_EN","EN"],"originalFileURL":"https://stoeber.px.media/workspace/pixxio/tt.php?src=%2FfileOrigs%2Fcg%2FCgqskDN7rooCnaSLzK__1657570361_0083291.pdf&dataPath=%2Fpixxiodata%2Fsystems-old%2Fstoeber&cd=2022-07-11+20%3A12%3A44","previewFileURL":"https://stoeber.px.media/workspace/pixxio/tt.php?src=%2FfileArchiv%2Fcg%2FCgqskDN7rooCnaSLzK__1657570361_0083291.jpg&dataPath=%2Fpixxiodata%2Fsystems-old%2Fstoeber&w=1920","clipFileURL":null,"metadataFields":{"117":{"name":"CreateDateCustom","isImportant":true,"editType":"none","value":null},"118":{"name":"Folder","isImportant":true,"editType":"none","value":null},"120":{"name":"ImageSize","isImportant":true,"editType":"none","value":null},"122":{"name":"Collections","isImportant":true,"editType":"none","value":null},"29":{"name":"ExtensionModifyDate","isImportant":true,"editType":"none","value":null},"68":{"name":"Software","isImportant":true,"editType":"none","value":null}}},{"id":11795,"fileExtension":"PDF","fileType":"image","subject":"2021_en_00_FY_Servo Does Not Have to Mean Planetary_EN","fileSize":6809922,"keywords":["Brochure","bulletin","EN","Flyer","SDI","V_01","Flyer Servo Does Not Have to Mean Planetary_EN","11_19_2021"],"originalFileURL":"https://stoeber.px.media/workspace/pixxio/tt.php?src=%2FfileOrigs%2Fh1%2FH1wcXZQ2ytWaY3zev4__1656706020_3667575.pdf&dataPath=%2Fpixxiodata%2Fsystems-old%2Fstoeber","previewFileURL":"https://stoeber.px.media/workspace/pixxio/tt.php?src=%2FfileArchiv%2Fh1%2FH1wcXZQ2ytWaY3zev4__1656706020_3667575.jpg&dataPath=%2Fpixxiodata%2Fsystems-old%2Fstoeber&w=1920","clipFileURL":null,"metadataFields":{"117":{"name":"CreateDateCustom","isImportant":true,"editType":"none","value":null},"118":{"name":"Folder","isImportant":true,"editType":"none","value":null},"120":{"name":"ImageSize","isImportant":true,"editType":"none","value":null},"122":{"name":"Collections","isImportant":true,"editType":"none","value":null},"29":{"name":"ExtensionModifyDate","isImportant":true,"editType":"none","value":null},"68":{"name":"Software","isImportant":true,"editType":"none","value":null}}},{"id":11648,"fileExtension":"PDF","fileType":"image","subject":"2016_en_00_FY_Optimizing Bearings_EN","fileSize":220886,"keywords":["Flyer","Flyer Optimizing Bearings for Gearboxes_EN","SDI","V_01","11_03_2016","Brochure","EN"],"originalFileURL":"https://stoeber.px.media/workspace/pixxio/tt.php?src=%2FfileOrigs%2F8g%2F8ge7EnIuLdBTAycde0__1654106528_8650632.pdf&dataPath=%2Fpixxiodata%2Fsystems-old%2Fstoeber","previewFileURL":"https://stoeber.px.media/workspace/pixxio/tt.php?src=%2FfileArchiv%2F8g%2F8ge7EnIuLdBTAycde0__1654106528_8650632.jpg&dataPath=%2Fpixxiodata%2Fsystems-old%2Fstoeber&w=1920","clipFileURL":null,"metadataFields":{"117":{"name":"CreateDateCustom","isImportant":true,"editType":"none","value":null},"118":{"name":"Folder","isImportant":true,"editType":"none","value":null},"120":{"name":"ImageSize","isImportant":true,"editType":"none","value":null},"122":{"name":"Collections","isImportant":true,"editType":"none","value":null},"29":{"name":"ExtensionModifyDate","isImportant":true,"editType":"none","value":null},"68":{"name":"Software","isImportant":true,"editType":"none","value":null}}},{"id":10427,"fileExtension":"PDF","fileType":"image","subject":"FY_Aftermarket Service Flyer_EN","fileSize":9957412,"keywords":["08_11_2021","motor adapter","gearbox refurbish","EN","gearbox repair","SDI","KSS","flyer","MR","Aftermarket Service Flyer_EN","aftermarket service"],"originalFileURL":"https://stoeber.px.media/workspace/pixxio/tt.php?src=%2FfileOrigs%2Fka%2FKAdP85lsfaOivSbq7p__1649981349_1698314.pdf&dataPath=%2Fpixxiodata%2Fsystems-old%2Fstoeber&cd=2022-04-15+00%3A09%3A11","previewFileURL":"https://stoeber.px.media/workspace/pixxio/tt.php?src=%2FfileArchiv%2Fka%2FKAdP85lsfaOivSbq7p__1649981349_1698314.jpg&dataPath=%2Fpixxiodata%2Fsystems-old%2Fstoeber&w=1920","clipFileURL":null,"metadataFields":{"117":{"name":"CreateDateCustom","isImportant":true,"editType":"none","value":null},"118":{"name":"Folder","isImportant":true,"editType":"none","value":null},"120":{"name":"ImageSize","isImportant":true,"editType":"none","value":null},"122":{"name":"Collections","isImportant":true,"editType":"none","value":null},"29":{"name":"ExtensionModifyDate","isImportant":true,"editType":"none","value":null},"68":{"name":"Software","isImportant":true,"editType":"none","value":null}}},{"id":10284,"fileExtension":"PDF","fileType":"image","subject":"FY_Preventitive Maintenance Oil Change_EN","fileSize":576016,"keywords":["brochure","Preventitive Maintenance Oil Change_EN","preventive","industrial gear units","refurb","motion control","maintenance","flyer","gear units","EN","power transmission","servo","NEMA","MGS","SDI","11_11_2021","V_01","refurbishment"],"originalFileURL":"https://stoeber.px.media/workspace/pixxio/tt.php?src=%2FfileOrigs%2Fp5%2FP5Cgsj61CDpWLRcBhh__1643824221_2770900.pdf&dataPath=%2Fpixxiodata%2Fsystems-old%2Fstoeber","previewFileURL":"https://stoeber.px.media/workspace/pixxio/tt.php?src=%2FfileArchiv%2Fp5%2FP5Cgsj61CDpWLRcBhh__1643824221_2770900.jpg&dataPath=%2Fpixxiodata%2Fsystems-old%2Fstoeber&w=1920","clipFileURL":null,"metadataFields":{"117":{"name":"CreateDateCustom","isImportant":true,"editType":"none","value":"2019:05:07 14:13:25"},"118":{"name":"Folder","isImportant":true,"editType":"none","value":null},"120":{"name":"ImageSize","isImportant":true,"editType":"none","value":null},"122":{"name":"Collections","isImportant":true,"editType":"none","value":null},"29":{"name":"ExtensionModifyDate","isImportant":true,"editType":"none","value":null},"68":{"name":"Software","isImportant":true,"editType":"none","value":null}}},{"id":10279,"fileExtension":"PDF","fileType":"image","subject":"FY_Preventive Maintenance MR Refurb_EN","fileSize":500382,"keywords":["EN","maintenance","11_11_2021","service","gear units","brochure","V_01","power transmission","preventive","refurb","MR Motor Adapter Refurbishment_EN","motor adapter","flyer","industrial gear units","refurbishment","Brochure_Flyer","SDI","NEMA","MGS"],"originalFileURL":"https://stoeber.px.media/workspace/pixxio/tt.php?src=%2FfileOrigs%2Frp%2FrPUjeGj9RecrrbZKNY__1643824220_0593000.pdf&dataPath=%2Fpixxiodata%2Fsystems-old%2Fstoeber","previewFileURL":"https://stoeber.px.media/workspace/pixxio/tt.php?src=%2FfileArchiv%2Frp%2FrPUjeGj9RecrrbZKNY__1643824220_0593000.jpg&dataPath=%2Fpixxiodata%2Fsystems-old%2Fstoeber&w=1920","clipFileURL":null,"metadataFields":{"117":{"name":"CreateDateCustom","isImportant":true,"editType":"none","value":"2019:03:29 10:00:31"},"118":{"name":"Folder","isImportant":true,"editType":"none","value":null},"120":{"name":"ImageSize","isImportant":true,"editType":"none","value":null},"122":{"name":"Collections","isImportant":true,"editType":"none","value":null},"29":{"name":"ExtensionModifyDate","isImportant":true,"editType":"none","value":null},"68":{"name":"Software","isImportant":true,"editType":"none","value":null}}},{"id":10280,"fileExtension":"PDF","fileType":"image","subject":"FY_Preventive Maintenance KSS Refurb_EN","fileSize":702253,"keywords":["brochure","V_01","11_11_2021","flyer","power transmission","EN","KSS","KSS Reducer Refurbishment_EN","stainless steel","MGS","NEMA","SDI","industrial gear units","gear units"],"originalFileURL":"https://stoeber.px.media/workspace/pixxio/tt.php?src=%2FfileOrigs%2Frh%2FrhbMD8ytzHwZbyPsfj__1643824218_7126200.pdf&dataPath=%2Fpixxiodata%2Fsystems-old%2Fstoeber","previewFileURL":"https://stoeber.px.media/workspace/pixxio/tt.php?src=%2FfileArchiv%2Frh%2FrhbMD8ytzHwZbyPsfj__1643824218_7126200.jpg&dataPath=%2Fpixxiodata%2Fsystems-old%2Fstoeber&w=1920","clipFileURL":null,"metadataFields":{"117":{"name":"CreateDateCustom","isImportant":true,"editType":"none","value":"2019:03:26 08:58:39"},"118":{"name":"Folder","isImportant":true,"editType":"none","value":null},"120":{"name":"ImageSize","isImportant":true,"editType":"none","value":null},"122":{"name":"Collections","isImportant":true,"editType":"none","value":null},"29":{"name":"ExtensionModifyDate","isImportant":true,"editType":"none","value":null},"68":{"name":"Software","isImportant":true,"editType":"none","value":null}}},{"id":9990,"fileExtension":"PDF","fileType":"image","subject":"2020_en_00_FY_Hygienic Gearbox Design_EN","fileSize":684642,"keywords":["Brochure","Flyer","EN","bacteria reduction","V_01","SDI","Flyer Hygienic Gearbox Design_EN","19_11_2021","hygienic design"],"originalFileURL":"https://stoeber.px.media/workspace/pixxio/tt.php?src=%2FfileOrigs%2Fcu%2Fcuvdq0ZRgcvefAazpW__1642104797_1595200.pdf&dataPath=%2Fpixxiodata%2Fsystems-old%2Fstoeber","previewFileURL":"https://stoeber.px.media/workspace/pixxio/tt.php?src=%2FfileArchiv%2Fcu%2Fcuvdq0ZRgcvefAazpW__1642104797_1595200.jpg&dataPath=%2Fpixxiodata%2Fsystems-old%2Fstoeber&w=1920","clipFileURL":null,"metadataFields":{"117":{"name":"CreateDateCustom","isImportant":true,"editType":"none","value":"2020:07:07 10:32:47"},"118":{"name":"Folder","isImportant":true,"editType":"none","value":null},"120":{"name":"ImageSize","isImportant":true,"editType":"none","value":null},"122":{"name":"Collections","isImportant":true,"editType":"none","value":null},"29":{"name":"ExtensionModifyDate","isImportant":true,"editType":"none","value":null},"68":{"name":"Software","isImportant":true,"editType":"none","value":null}}},{"id":8684,"fileExtension":"PDF","fileType":"image","subject":"FY_Vibrations In Designs_EN","fileSize":4347114,"keywords":["eBook Vibrations In Designs_EN","V_01","19_10_2021","EN","SDI","vibrations","designs","Brochure"],"originalFileURL":"https://stoeber.px.media/workspace/pixxio/tt.php?src=%2FfileOrigs%2Fub%2FuBzbzMn6P68BTGe4NR__1634667126_2995500.pdf&dataPath=%2Fpixxiodata%2Fsystems-old%2Fstoeber","previewFileURL":"https://stoeber.px.media/workspace/pixxio/tt.php?src=%2FfileArchiv%2Fub%2FuBzbzMn6P68BTGe4NR__1634667126_2995500.jpg&dataPath=%2Fpixxiodata%2Fsystems-old%2Fstoeber&w=1920","clipFileURL":null,"metadataFields":{"117":{"name":"CreateDateCustom","isImportant":true,"editType":"none","value":"2012:09:13 08:50:40"},"118":{"name":"Folder","isImportant":true,"editType":"none","value":null},"120":{"name":"ImageSize","isImportant":true,"editType":"none","value":null},"122":{"name":"Collections","isImportant":true,"editType":"none","value":null},"29":{"name":"ExtensionModifyDate","isImportant":true,"editType":"none","value":null},"68":{"name":"Software","isImportant":true,"editType":"none","value":null}}},{"id":8490,"fileExtension":"PDF","fileType":"image","subject":"FY_Semiconductor Insight_EN","fileSize":1758297,"keywords":["EN","19_10_2021","Flyer","Brochure","semiconductor","V_01","insight","SDI","Brochure Semiconductor Insight_EN"],"originalFileURL":"https://stoeber.px.media/workspace/pixxio/tt.php?src=%2FfileOrigs%2Fs0%2Fs0Gspc8QgfCwZGrtPv__1634667119_2876900.pdf&dataPath=%2Fpixxiodata%2Fsystems-old%2Fstoeber","previewFileURL":"https://stoeber.px.media/workspace/pixxio/tt.php?src=%2FfileArchiv%2Fs0%2Fs0Gspc8QgfCwZGrtPv__1634667119_2876900.jpg&dataPath=%2Fpixxiodata%2Fsystems-old%2Fstoeber&w=1920","clipFileURL":null,"metadataFields":{"117":{"name":"CreateDateCustom","isImportant":true,"editType":"none","value":"2020:08:27 11:28:41"},"118":{"name":"Folder","isImportant":true,"editType":"none","value":null},"120":{"name":"ImageSize","isImportant":true,"editType":"none","value":null},"122":{"name":"Collections","isImportant":true,"editType":"none","value":null},"29":{"name":"ExtensionModifyDate","isImportant":true,"editType":"none","value":null},"68":{"name":"Software","isImportant":true,"editType":"none","value":null}}},{"id":8491,"fileExtension":"PDF","fileType":"image","subject":"Rockwell SS Servo Solutions_EN","fileSize":6957367,"keywords":["stainless steel","MGS","SDI","Allen Bradley","KSS","Rockwell Totally Stainless Steel Servo Solutions_EN","servo","solutions","NEMA","rockwell","Allen-Bradley","V_01","EN","19_10_2021"],"originalFileURL":"https://stoeber.px.media/workspace/pixxio/tt.php?src=%2FfileOrigs%2Fhg%2Fhg8421Lj2NkMb2Ha8q__1634667116_4170500.pdf&dataPath=%2Fpixxiodata%2Fsystems-old%2Fstoeber","previewFileURL":"https://stoeber.px.media/workspace/pixxio/tt.php?src=%2FfileArchiv%2Fhg%2Fhg8421Lj2NkMb2Ha8q__1634667116_4170500.jpg&dataPath=%2Fpixxiodata%2Fsystems-old%2Fstoeber&w=1920","clipFileURL":null,"metadataFields":{"117":{"name":"CreateDateCustom","isImportant":true,"editType":"none","value":"2020:05:11 08:41:55"},"118":{"name":"Folder","isImportant":true,"editType":"none","value":null},"120":{"name":"ImageSize","isImportant":true,"editType":"none","value":null},"122":{"name":"Collections","isImportant":true,"editType":"none","value":null},"29":{"name":"ExtensionModifyDate","isImportant":true,"editType":"none","value":null},"68":{"name":"Software","isImportant":true,"editType":"none","value":null}}},{"id":8487,"fileExtension":"PDF","fileType":"image","subject":"2020_en_00_FY_Packaging Insight","fileSize":2174099,"keywords":["insight","Brochure Packaging Insight_EN","V_01","packaging","Flyer","Brochure","SDI","EN","19_10_2021"],"originalFileURL":"https://stoeber.px.media/workspace/pixxio/tt.php?src=%2FfileOrigs%2Fta%2FTasRn2DA6ynhYugy4S__1634667104_4719400.pdf&dataPath=%2Fpixxiodata%2Fsystems-old%2Fstoeber","previewFileURL":"https://stoeber.px.media/workspace/pixxio/tt.php?src=%2FfileArchiv%2Fta%2FTasRn2DA6ynhYugy4S__1634667104_4719400.jpg&dataPath=%2Fpixxiodata%2Fsystems-old%2Fstoeber&w=1920","clipFileURL":null,"metadataFields":{"117":{"name":"CreateDateCustom","isImportant":true,"editType":"none","value":"2020:08:26 17:10:32"},"118":{"name":"Folder","isImportant":true,"editType":"none","value":null},"120":{"name":"ImageSize","isImportant":true,"editType":"none","value":null},"122":{"name":"Collections","isImportant":true,"editType":"none","value":null},"29":{"name":"ExtensionModifyDate","isImportant":true,"editType":"none","value":null},"68":{"name":"Software","isImportant":true,"editType":"none","value":null}}},{"id":8485,"fileExtension":"PDF","fileType":"image","subject":"2017_en_00_FY_Packaging Innovation_EN","fileSize":673144,"keywords":["Flyer","EN","SDI","innovation","Flyer_Packaging Innovation_EN","Brochure","packaging","V_01","19_10_2021"],"originalFileURL":"https://stoeber.px.media/workspace/pixxio/tt.php?src=%2FfileOrigs%2Fpt%2FPtyjGWhpc48hSAQ62H__1634667100_6467800.pdf&dataPath=%2Fpixxiodata%2Fsystems-old%2Fstoeber","previewFileURL":"https://stoeber.px.media/workspace/pixxio/tt.php?src=%2FfileArchiv%2Fpt%2FPtyjGWhpc48hSAQ62H__1634667100_6467800.jpg&dataPath=%2Fpixxiodata%2Fsystems-old%2Fstoeber&w=1920","clipFileURL":null,"metadataFields":{"117":{"name":"CreateDateCustom","isImportant":true,"editType":"none","value":"2017:01:12 11:01:01"},"118":{"name":"Folder","isImportant":true,"editType":"none","value":null},"120":{"name":"ImageSize","isImportant":true,"editType":"none","value":null},"122":{"name":"Collections","isImportant":true,"editType":"none","value":null},"29":{"name":"ExtensionModifyDate","isImportant":true,"editType":"none","value":null},"68":{"name":"Software","isImportant":true,"editType":"none","value":null}}},{"id":8488,"fileExtension":"PDF","fileType":"image","subject":"2020_en_00_FY_ME Motor Adapter Bulletin_EN","fileSize":5694732,"keywords":["EN","Flyer","adapter","motor","SDI","bulletin","19_10_2021","Flyer ME Motor Adapter Bulletin_EN","V_01","Brochure"],"originalFileURL":"https://stoeber.px.media/workspace/pixxio/tt.php?src=%2FfileOrigs%2Fg3%2Fg3KR2gsJE5gb3Y4EQG__1634667098_8791400.pdf&dataPath=%2Fpixxiodata%2Fsystems-old%2Fstoeber","previewFileURL":"https://stoeber.px.media/workspace/pixxio/tt.php?src=%2FfileArchiv%2Fg3%2Fg3KR2gsJE5gb3Y4EQG__1634667098_8791400.jpg&dataPath=%2Fpixxiodata%2Fsystems-old%2Fstoeber&w=1920","clipFileURL":null,"metadataFields":{"117":{"name":"CreateDateCustom","isImportant":true,"editType":"none","value":"2020:01:07 15:29:01"},"118":{"name":"Folder","isImportant":true,"editType":"none","value":null},"120":{"name":"ImageSize","isImportant":true,"editType":"none","value":null},"122":{"name":"Collections","isImportant":true,"editType":"none","value":null},"29":{"name":"ExtensionModifyDate","isImportant":true,"editType":"none","value":null},"68":{"name":"Software","isImportant":true,"editType":"none","value":null}}},{"id":8484,"fileExtension":"PDF","fileType":"image","subject":"2020_en_00_FY_Machine Tool Insight_EN","fileSize":944185,"keywords":["Flyer","machine","Brochure Machine Tool Insight_EN","insight","tool","SDI","Brochure","V_01","19_10_2021","EN"],"originalFileURL":"https://stoeber.px.media/workspace/pixxio/tt.php?src=%2FfileOrigs%2Fwe%2FwEAE1tAL5JnBFYNKGd__1634667086_5884000.pdf&dataPath=%2Fpixxiodata%2Fsystems-old%2Fstoeber","previewFileURL":"https://stoeber.px.media/workspace/pixxio/tt.php?src=%2FfileArchiv%2Fwe%2FwEAE1tAL5JnBFYNKGd__1634667086_5884000.jpg&dataPath=%2Fpixxiodata%2Fsystems-old%2Fstoeber&w=1920","clipFileURL":null,"metadataFields":{"117":{"name":"CreateDateCustom","isImportant":true,"editType":"none","value":"2020:09:22 15:29:07"},"118":{"name":"Folder","isImportant":true,"editType":"none","value":null},"120":{"name":"ImageSize","isImportant":true,"editType":"none","value":null},"122":{"name":"Collections","isImportant":true,"editType":"none","value":null},"29":{"name":"ExtensionModifyDate","isImportant":true,"editType":"none","value":null},"68":{"name":"Software","isImportant":true,"editType":"none","value":null}}},{"id":8481,"fileExtension":"PDF","fileType":"image","subject":"2020_en_00_FY_Gearing Efficiency_EN","fileSize":1036128,"keywords":["eBook Gearing Efficiency_EN","gearing","EN","V_01","SDI","efficiency","Brochure","19_10_2021","Flyer"],"originalFileURL":"https://stoeber.px.media/workspace/pixxio/tt.php?src=%2FfileOrigs%2Fvk%2FVK2tqRn1H9GAV6KNaP__1634667080_2021200.pdf&dataPath=%2Fpixxiodata%2Fsystems-old%2Fstoeber","previewFileURL":"https://stoeber.px.media/workspace/pixxio/tt.php?src=%2FfileArchiv%2Fvk%2FVK2tqRn1H9GAV6KNaP__1634667080_2021200.jpg&dataPath=%2Fpixxiodata%2Fsystems-old%2Fstoeber&w=1920","clipFileURL":null,"metadataFields":{"117":{"name":"CreateDateCustom","isImportant":true,"editType":"none","value":"2020:10:21 10:56:45"},"118":{"name":"Folder","isImportant":true,"editType":"none","value":null},"120":{"name":"ImageSize","isImportant":true,"editType":"none","value":null},"122":{"name":"Collections","isImportant":true,"editType":"none","value":null},"29":{"name":"ExtensionModifyDate","isImportant":true,"editType":"none","value":null},"68":{"name":"Software","isImportant":true,"editType":"none","value":null}}},{"id":8478,"fileExtension":"PDF","fileType":"image","subject":"2020_en_00_FY_Food Insight_EN","fileSize":2076242,"keywords":["19_10_2021","Brochure Food Insight_EN","SDI","insight","V_01","Brochure","food","EN","Flyer"],"originalFileURL":"https://stoeber.px.media/workspace/pixxio/tt.php?src=%2FfileOrigs%2Fdb%2FdB94g3pc5uyFWh4d0p__1634667076_1287500.pdf&dataPath=%2Fpixxiodata%2Fsystems-old%2Fstoeber","previewFileURL":"https://stoeber.px.media/workspace/pixxio/tt.php?src=%2FfileArchiv%2Fdb%2FdB94g3pc5uyFWh4d0p__1634667076_1287500.jpg&dataPath=%2Fpixxiodata%2Fsystems-old%2Fstoeber&w=1920","clipFileURL":null,"metadataFields":{"117":{"name":"CreateDateCustom","isImportant":true,"editType":"none","value":"2020:08:07 17:16:14"},"118":{"name":"Folder","isImportant":true,"editType":"none","value":null},"120":{"name":"ImageSize","isImportant":true,"editType":"none","value":null},"122":{"name":"Collections","isImportant":true,"editType":"none","value":null},"29":{"name":"ExtensionModifyDate","isImportant":true,"editType":"none","value":null},"68":{"name":"Software","isImportant":true,"editType":"none","value":null}}},{"id":8479,"fileExtension":"PDF","fileType":"image","subject":"2020_en_00_FY_Entertainment Insight_EN","fileSize":1288915,"keywords":["EN","19_10_2021","SDI","Brochure Entertainment Insight_EN","V_01","insight","Brochure","entertainment","Flyer"],"originalFileURL":"https://stoeber.px.media/workspace/pixxio/tt.php?src=%2FfileOrigs%2Fzb%2Fzb3qVdRFuUdBP2VskS__1634667073_0821500.pdf&dataPath=%2Fpixxiodata%2Fsystems-old%2Fstoeber","previewFileURL":"https://stoeber.px.media/workspace/pixxio/tt.php?src=%2FfileArchiv%2Fzb%2Fzb3qVdRFuUdBP2VskS__1634667073_0821500.jpg&dataPath=%2Fpixxiodata%2Fsystems-old%2Fstoeber&w=1920","clipFileURL":null,"metadataFields":{"117":{"name":"CreateDateCustom","isImportant":true,"editType":"none","value":"2020:09:22 15:53:41"},"118":{"name":"Folder","isImportant":true,"editType":"none","value":null},"120":{"name":"ImageSize","isImportant":true,"editType":"none","value":null},"122":{"name":"Collections","isImportant":true,"editType":"none","value":null},"29":{"name":"ExtensionModifyDate","isImportant":true,"editType":"none","value":null},"68":{"name":"Software","isImportant":true,"editType":"none","value":null}}},{"id":8483,"fileExtension":"PDF","fileType":"image","subject":"2020_en_00_FY_Documented Cost Savings_EN","fileSize":784860,"keywords":["EN","Flyer","Documented","Flyer Documented Cost Savings_EN","SDI","Brochure","V_01","19_10_2021","Cost","Savings"],"originalFileURL":"https://stoeber.px.media/workspace/pixxio/tt.php?src=%2FfileOrigs%2Fzb%2FzbeAcaK4PmVB9tYqHS__1634667069_0698000.pdf&dataPath=%2Fpixxiodata%2Fsystems-old%2Fstoeber","previewFileURL":"https://stoeber.px.media/workspace/pixxio/tt.php?src=%2FfileArchiv%2Fzb%2FzbeAcaK4PmVB9tYqHS__1634667069_0698000.jpg&dataPath=%2Fpixxiodata%2Fsystems-old%2Fstoeber&w=1920","clipFileURL":null,"metadataFields":{"117":{"name":"CreateDateCustom","isImportant":true,"editType":"none","value":"2020:04:07 10:21:16"},"118":{"name":"Folder","isImportant":true,"editType":"none","value":null},"120":{"name":"ImageSize","isImportant":true,"editType":"none","value":null},"122":{"name":"Collections","isImportant":true,"editType":"none","value":null},"29":{"name":"ExtensionModifyDate","isImportant":true,"editType":"none","value":null},"68":{"name":"Software","isImportant":true,"editType":"none","value":null}}},{"id":8480,"fileExtension":"PDF","fileType":"image","subject":"2020_en_00_FY_Beverage Insight","fileSize":1432593,"keywords":["Brochure Beverage Insight_EN","insight","V_01","Brochure","EN","19_10_2021","SDI","beverage","Flyer"],"originalFileURL":"https://stoeber.px.media/workspace/pixxio/tt.php?src=%2FfileOrigs%2Fnv%2FNVD8VSCEBkyULMfqVA__1634667067_8656400.pdf&dataPath=%2Fpixxiodata%2Fsystems-old%2Fstoeber","previewFileURL":"https://stoeber.px.media/workspace/pixxio/tt.php?src=%2FfileArchiv%2Fnv%2FNVD8VSCEBkyULMfqVA__1634667067_8656400.jpg&dataPath=%2Fpixxiodata%2Fsystems-old%2Fstoeber&w=1920","clipFileURL":null,"metadataFields":{"117":{"name":"CreateDateCustom","isImportant":true,"editType":"none","value":"2020:08:26 17:03:48"},"118":{"name":"Folder","isImportant":true,"editType":"none","value":null},"120":{"name":"ImageSize","isImportant":true,"editType":"none","value":null},"122":{"name":"Collections","isImportant":true,"editType":"none","value":null},"29":{"name":"ExtensionModifyDate","isImportant":true,"editType":"none","value":null},"68":{"name":"Software","isImportant":true,"editType":"none","value":null}}},{"id":8476,"fileExtension":"PDF","fileType":"image","subject":"2020_en_00_FY_Basics Gearbox Selection_EN","fileSize":340959,"keywords":["EN","eBook Basics Of Gearbox Selection_EN","Brochure","V_01","SDI","basics","19_10_2021","selection","gearbox","Flyer"],"originalFileURL":"https://stoeber.px.media/workspace/pixxio/tt.php?src=%2FfileOrigs%2Fy6%2FY6b4ENd77DjcV1kzNs__1634667066_1962800.pdf&dataPath=%2Fpixxiodata%2Fsystems-old%2Fstoeber","previewFileURL":"https://stoeber.px.media/workspace/pixxio/tt.php?src=%2FfileArchiv%2Fy6%2FY6b4ENd77DjcV1kzNs__1634667066_1962800.jpg&dataPath=%2Fpixxiodata%2Fsystems-old%2Fstoeber&w=1920","clipFileURL":null,"metadataFields":{"117":{"name":"CreateDateCustom","isImportant":true,"editType":"none","value":"2020:03:04 15:15:12"},"118":{"name":"Folder","isImportant":true,"editType":"none","value":null},"120":{"name":"ImageSize","isImportant":true,"editType":"none","value":null},"122":{"name":"Collections","isImportant":true,"editType":"none","value":null},"29":{"name":"ExtensionModifyDate","isImportant":true,"editType":"none","value":null},"68":{"name":"Software","isImportant":true,"editType":"none","value":null}}},{"id":8468,"fileExtension":"PDF","fileType":"image","subject":"442935_en_30_BRO_Brochure We Are STOBER","fileSize":4855060,"keywords":["V_30","05_10_2021","442935_en","Brochure We Are STOBER_EN","EN","SDI","Brochure"],"originalFileURL":"https://stoeber.px.media/workspace/pixxio/tt.php?src=%2FfileOrigs%2Fqv%2FqVg5ESgEnEaqeg4W5V__1634327673_4310200.pdf&dataPath=%2Fpixxiodata%2Fsystems-old%2Fstoeber","previewFileURL":"https://stoeber.px.media/workspace/pixxio/tt.php?src=%2FfileArchiv%2Fqv%2FqVg5ESgEnEaqeg4W5V__1634327673_4310200.jpg&dataPath=%2Fpixxiodata%2Fsystems-old%2Fstoeber&w=1920","clipFileURL":null,"metadataFields":{"117":{"name":"CreateDateCustom","isImportant":true,"editType":"none","value":"2021:10:04 16:25:13"},"118":{"name":"Folder","isImportant":true,"editType":"none","value":null},"120":{"name":"ImageSize","isImportant":true,"editType":"none","value":null},"122":{"name":"Collections","isImportant":true,"editType":"none","value":null},"29":{"name":"ExtensionModifyDate","isImportant":true,"editType":"none","value":null},"68":{"name":"Software","isImportant":true,"editType":"none","value":null}}}]}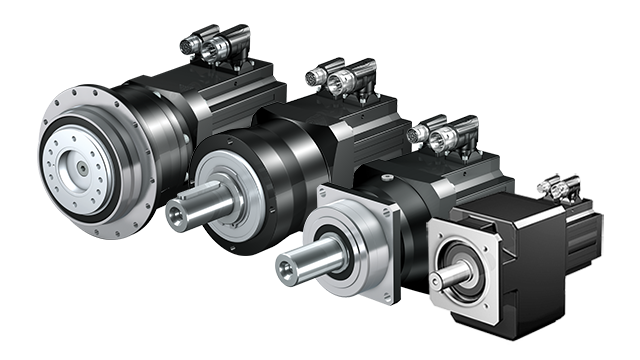 Inline Geared Motors
STOBER inline synchronous servo geared motors: The range you need.
These motors are available as planetary geared motors and as helical geared motors. Compact. Dynamic. Cooler. Adaptable. Packed with the STOBER guarantee – unparalleled service and support and an unmatched warranty of two years!
STOBER's regional sales team will be with you every step of the way. From sizing to ordering to aftermarket, our engineers will help you optimize your solution.
You may also be interested in