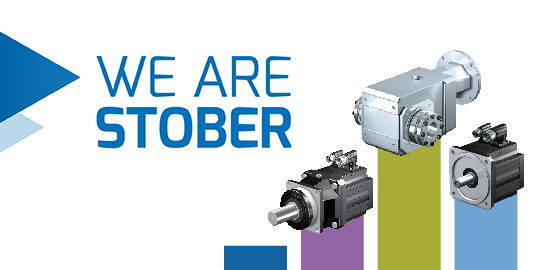 How can we help you?
Because every application is critical to your reputation.
Working with STOBER allows you take advantage of the ultimate breadth of knowledge and breadth of products. Our engineers have sized thousands of applications across a variety of industries.
From gear units to motors to rack and pinion, we have the range you need.
NEWS FROM STOBER
Introducing the Gerhardt Guide

Drumroll, please! Now introducing The Gerhardt Guide, a comic about adventures in the life of Gerhardt Gearhead!

STOBER right-angle geared motors to optimize machine design

Planetary or helical, STOBER has the range of products you need to optimize your machine design. STOBER servo right-angle geared motors are available as either planetary right-angle geared motors or helical-bevel geared motors.

Meet Gerhardt Gearhead, STOBER's jolly mascot

We're sure you've seen a jolly blue mascot popping up on our social media lately and have begun wondering where he bought those nice lederhosen! The wait is over–Gerhardt Gearhead is ready to share his story.