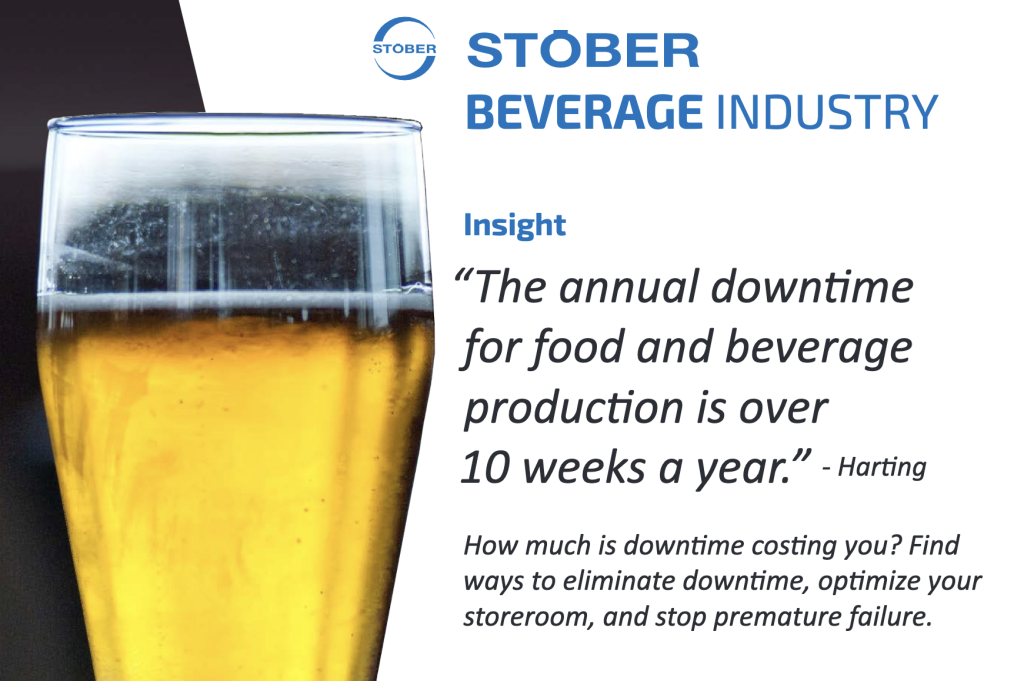 According to Harting, downtime in the food and beverage industry can average 10 weeks per year, which adds up to a huge expense when you consider the average cost of downtime is $260,000 per hour. However, STOBER's NEMA right-angle gearboxes are ideal for keeping downtime minimized in the beverage industry.
With a three-year warranty, STOBER's NEMA gear units require no maintenance and can withstand the harshest washdowns, as proven through the IP69K Certified, USDA Accepted Equipment. The tough gearboxes are designed to:
1. Withstand continuous operation in a manufacturing environment
2. Reduce expensive downtime
3. Reduce energy consumption through efficiency
4. Eliminate large amounts of inventory
5. Eliminate preventative maintenance
6. Prevent water ingress during even the harshest washdowns
High-performance, extremely precise, reliable, and outstanding in their particularly wide range of adaptations, STOBER's servo right angle gear units are unrivaled in their options, including planetary gearing or helical gearing. Servo doesn't have to mean planetary! Plus, these gear units can be mounted to any motor with our toleranced motor adapters, or you can add a STOBER motor to make a geared motor.
So, how much is downtime costing you? Find ways to eliminate downtime, optimize your storeroom, and stop premature failure with STOBER's solutions. With the largest breadth of product and the most compact geared motors on the market, it's a no brainer to trust STOBER to optimize your machine's performance to the Gold Standard.