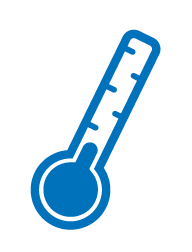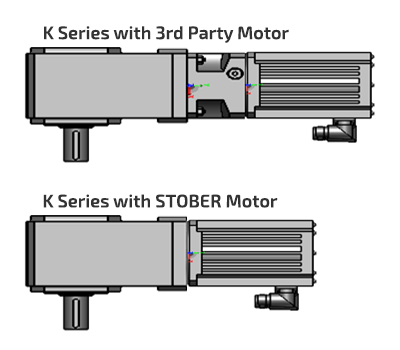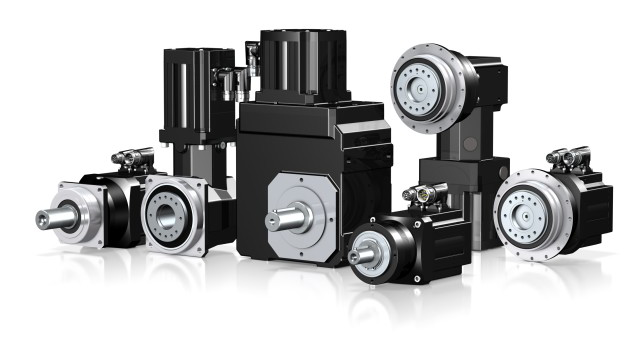 Bearing Options to optimize your machine design and maximize lift. Shaft loads are no problem and you can avoid upsizing to a larger unit.

• Ball Bearing – good radial and axial load capacity

• Double Row Angular Contact Bearing – great for axial loads

• Cylindrical Roller Bearing – great for radial loads

• Reinforced Bearing – ideal for axial and radial loads
If you choose not to use a geared motor, STOBER can still meet your requirements

• Ability to mount with any servo motor

• Large input option – accommodates larger diameter motor shaft without going to a larger size gearbox.
Optimized gear hardening ensures smoothness of motion and minimizes velocity ripple.

• Standard backlash

• Reduced backlash for the ultimate precision
• High speed or high force

• Ability to mate with right angle or inline options

• Mod. 2-10 available
• Provide dynamic braking during power failure or emergency stops in hazardous situations

• Meets EN ISO 13849 safety standards

• Prevents accidental sliding or falling of vertical axis with gravity load.
• Most competitors are designed to operate in ambient temperatures ranging from – 0 to 40°C.

• STOBER can do applications from -60 to 80°C.

• We can change seal material and lubrication type to prevent oil leaks and eliminate premature failure.
• Protects against ignition hazards such as sparks or hot surfaces

• Equipment Category 2 and 3 for gas, vapor, mist, and dust

• Temperature Class T3 and T4 (275-392°F)

• Zone 1-2 (gas) and 21-22 (dust)