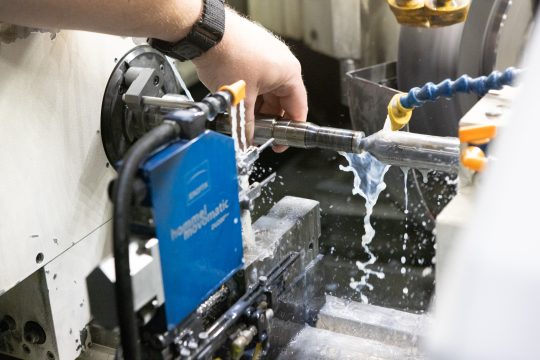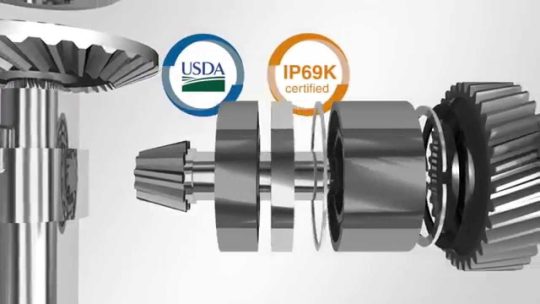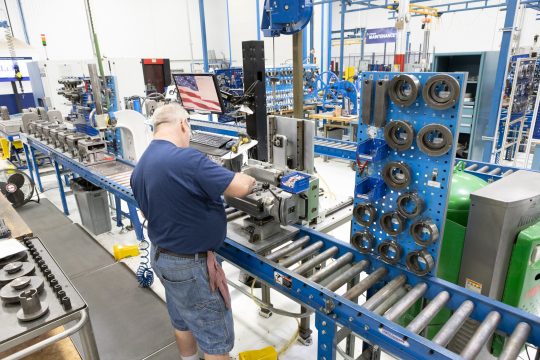 Food production is a harsh environment. While many gearboxes aren't able to handle rigid washdowns and continuous operation, STOBER's solutions pass the test, preventing premature failure and saving thousands of dollars in downtime.
Some common food production challenges include:
Limited preventive maintenance capacity – STOBER's products are no maintenance and no oil changes, so your maintenance crew can focus on other needs.
Water ingress – With stainless steel hardware, plastic covers, multi-layer 316 stainless steel epoxy coating, and an antimicrobial clear top coat, water ingress doesn't stand a change against STOBER. Dual output seals and an o-ring on the input create a tight seal to prevent water ingress.
Premature failure from rigid mounting – STOBER offers torque arm mounting options to prevent premature failure from rigid mounting.
Leaking gearboxes/food safety – At STOBER, our products are no maintenance and no leaks. No more worry about leaking gearboxes, but we offer food-grade oil to comply with all food safety requirements.
STOBER has experience and product knowledge to solve your food production problems. We're so confident, we offer the industry's leading warranty and feature an average mean time to failure in a 24/7 harsh washdown environment of 9.1 years. If that's not enough, you can count on our 24/7/265 support with emergency shipments available if our already fast delivery just doesn't cut it. Download the PDF below to learn more about STOBER's food production benefits and give us a call to configure your next solution.
Our Three Pillars – Quality, Delivery, Service