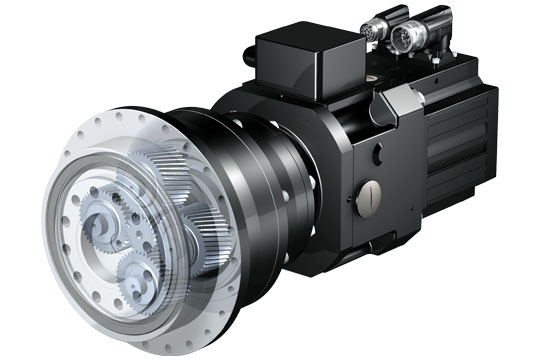 When an assembly line needs to stop immediately because of a power failure or hazardous situation, the safety of employees and equipment is only as strong as the braking system. With a goal of increasing safety throughout the manufacturing industry, STOBER Drives offers ServoStop, a revolutionary holding brake that provides redundant braking power.
"This is a product ahead of its time," Team Six Technical Expert Tyler Mattingly says. "Safety is very important today and ServoStop stops a vertical load from dropping on someone. Everyone is concerned about employees wearing personal protective equipment, but we see this new area of safety becoming an industry standard."
Based in Maysville, Ky., STOBER Drives has specialized in industrial gearboxes for more than 80 years and more than 30 years of motor expertise. STOBER's Servo solutions range from planetary gearheads to helical bevel gearboxes to hollow bore motors to rack and pinion solutions. "We have a wide breadth of offering and that's one thing that makes us special," Mattingly says. "We are very modular with what we do, which allows anything new we develop to be incorporated throughout the entire product range."
For example, ServoStop is not only designed for Servo brand products, but can be used on any other gear reducer STOBER offers. "We are very versatile and offer a number of products that get the job done for you because we have a wide variety of products to optimize solutions for your machine or specific application," Mattingly explains. "We might have five products that do the same thing, but there is one that will be best suited for your needs."
Learn more about STOBER's servo product solutions by clicking the link below or contact us at (888) 786-2371 or email sales@stober.com.