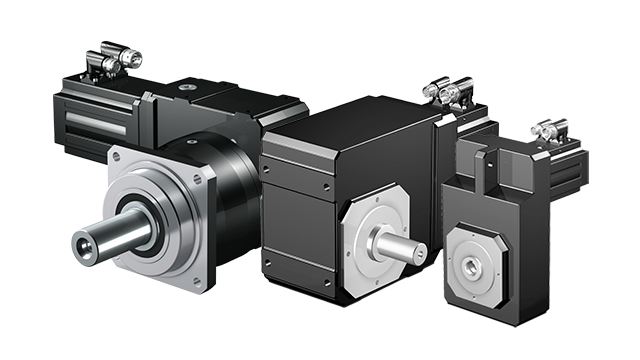 Planetary or helical, STOBER has the range of products you need to optimize your machine design. STOBER servo right-angle geared motors are available as either planetary right-angle geared motors or helical-bevel geared motors.
All drive units include high-quality helical gearing for unrivalled smoothness of running and backlash stability. In fact, STOBER backlash is down to ≤1.5 arcmin.
Using STOBER right-angle geared motors means taking advantage of the most compact unit on the market! Saving up to 45% on length, the super-compact synchronous servo motors are ideal for highly dynamic applications.
Plus, STOBER offers a variety of housing styles (flange, feet, and torque arm), output options (shaft, hollow bore, shrink rings, and bushings), bearings, ratios, speeds, brakes, and encoders. STOBER products are up to 14 degrees Fahrenheit cooler than competitor units and offer plug 'n play compatibility with B&R, Beckhoff, Bosch, Kollmorgen, Rockwell, Siemens, and more.
STOBER's right-angle synchronous servo geared motors provide everything you need to optimize your application.  Learn more at the link below, or use our configurator to find your right fit!