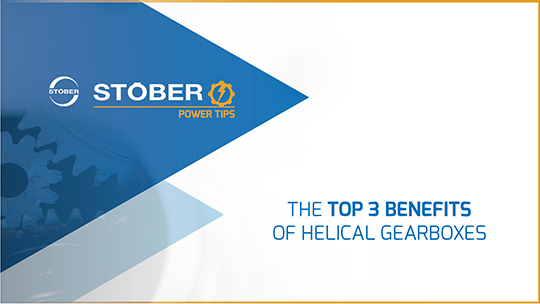 The idea that servo motors can only be paired with planetary gearboxes is a myth. In fact, servo motors are best paired with helical gearboxes. Here are the top 3 advantages of using helical units with servo motors:
Mounting flexibility – Gearboxes with helical gearing allow you to pick housing styles and output options. By being able to utilize more than just a shaft, you can eliminate belts, pulleys, chains, couplings, or flanges, therefore saving you money and space.
Higher output torques – Helical gearboxes provide more output torque than traditional planetary units.
Wide range of output ratios – Helical gearboxes allow you to choose from a wide range of output ratios without adding another stage of gearing.
STOBER helical units also run quieter than planetary units. Plus, there are numerous paint coatings available, including a hygienic stainless steel option. We manufacture our own motor plates so our gearboxes can work with any servo motor. Or, you can upgrade to a geared motor, eliminate the motor adapter, and get the most compact solution on the market.