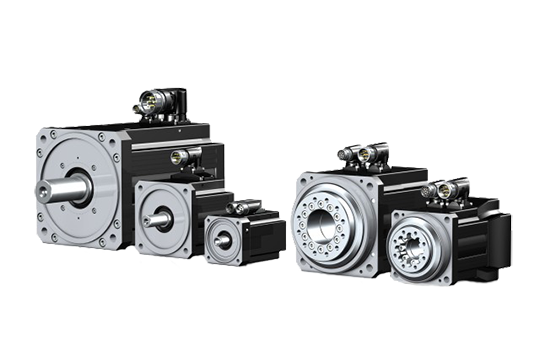 Higher speeds and greater throughput are needed for more than just our home internet these days. Technological advances have facilitated new industrial communications equipment featuring Ethernet-based technology, faster data transfer speed, cost effectiveness, and wider adoption in the market. However, no specific industrial ethernet communication protocol has become industry standard, so each provides its own set of capabilities and advantages.
Communication is the backbone of all industrial automation components for efficient production systems. There are four major components in industrial automation including PLC controllers, HMI panels, industrial drives, and sensors. Drive controllers communicate via a communication protocol, or the language that components speak. Some of the most common Ethernet Protocols are:
PROFINET – PROFINET is widely used by major industrial equipment manufacturers.
POWERLINK – originally developed by B&R. Ethernet POWERLINK is implemented on top of IEEE 802.3 and allows a free selection of network topology, cross connect and hot plug.
Ethernet/IP – an industrial Ethernet protocol originally developed by Rockwell Automation that is now managed by the Open DeviceNet Vendors Association (ODVA). Unlike EtherCAT, which is a MAC-layer protocol, EtherNet/IP is an application-layer protocol built on top of TCP/IP.
EtherCAT – originally developed by Beckhoff to enable on-the-fly MAC packet processing and deliver real-time Ethernet to automation applications.
MODBUS TCP – an extension of serial Modbus®, and was originally developed by Schneider Electric. It uses serial Modbus messaging over TCP/IP on top of Ethernet.
To work together seamlessly, components in industrial automation depend on a reliable and efficient communication network. Protocols will continue to evolve and converge to deliver better reliability and safety.
STOBER motors and geared motors are used in many different applications where the customer has implemented the communication protocol of their choice upstream in their application. Contact us today to see how we can help you find the optimal solution for your application and the communication protocol of your choice.
Source:
https://www.encoder.com/hubfs/white-papers/WP-2019_Industrial-Ethernet-Protocols/wp2019-industrial-ethernet-communication-protocols.pdf