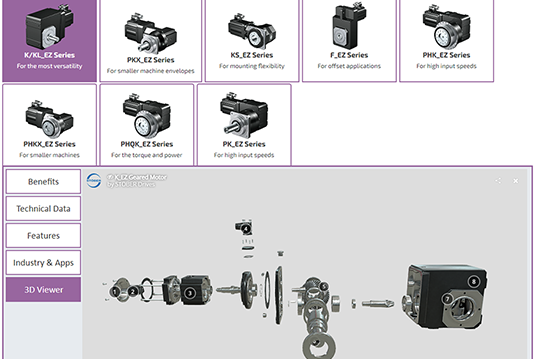 As a consumer, you use 3D modeling when you research items such as cars, clothing, shoes, and appliances online, so why shouldn't you see 3D models of your gearboxes too? Now you can with STOBER's new 3D modeling tools.
Featured on the STOBER website, 3D modeling with exploded view and hotspot annotations are a key feature in seeing how STOBER is the industry's gold standard. You can view every detail of the products, including design, size, shape, color, and quality components.
Visit the following pages to view 3D models of STOBER products:
Once you locate the 3D models of the product you're interested in, use the following steps to access the exploded views and hotspot annotations:
Click 3D viewer to view product models
Change the static pose to exploded view to see parts and hotspot annotations
Click help icon for additional controls (zoom, pan, move camera)
There are plans to add more 3D models of additional STOBER products, so check back soon to learn more!