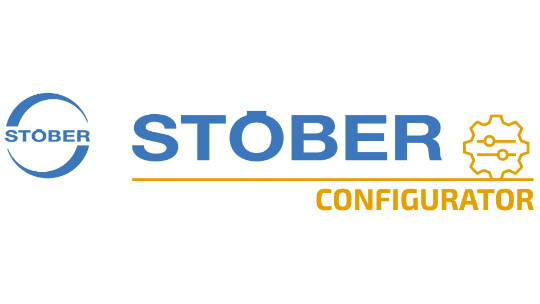 Designing an entire product from start to finish doesn't have to be left to the experts anymore–do it yourself with the STOBER Configurator! Whether it's a gear unit, motor, or rack and pinion, put down the catalogs and find what you need with a few simple clicks!
STOBER offers two tools for product design: STOBER CAD or the Configurator. The Configurator takes you through the entire process of designing a product and builds a complete part number while CAD is designed for quick drawings. No matter which you're using, it's best to begin by registering for a free account to avoid filling out a new form each time you request a download. Plus, you can save configurations to your account, making it easy to review them whenever you want.
Don't be overwhelmed with getting started with the configuration process. It's really quite simple. Let's break it down:
First, select the product type you're looking for—gear units, geared motors, or motors.

Then, select the product series and begin configuring the product. The only options that will be shown are STOBER products that match your requirements. Our system uses algorithms and auto-selected features to help you build the product. For example, if you select a third-party motor manufacturer, you will only see the STOBER products that are compatible with that particular motor. There is the option to adjust the service factor during configuration, which allows you to limit the torque of the motor. This means potentially choosing from smaller size units, which can save money!

When the product results load, you have the option to select two or more products for comparison. When product comparisons are displayed, the better option for a specific category will be highlighted. Product results can be sorted by best match, price, or power. If you decide to restart your configuration, you can click the logo in the top left corner to start over.
After you have completely configured your product, you can share it with others via email, download 2D or 3D models and a variety of drawings, and download technical data sheets, which tell you the configuration information and present it in the form of visuals. Our configurator also offers dimensional drawings showing exact dimensions, as well as technical documentation detailing mounting instructions.
Start building your STOBER gearbox or motor today at configurator.stober.com . For assistance, contact us at (888) 786-2371 or email sales@stober.com.