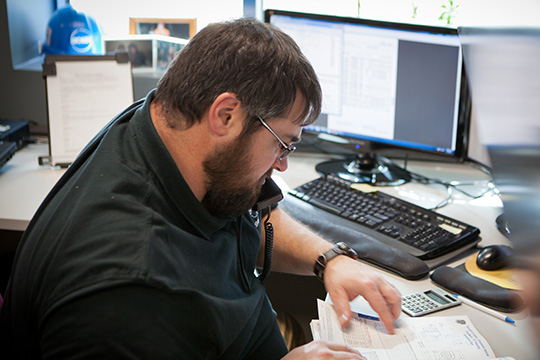 'Twas the day before Christmas Eve and wouldn't you know, a competitor's gearbox began to slow…
Right before lunch on December 23, a customer's gearbox began breaking down. Their first option for a replacement gave them a 12-14 week lead time. The distributor attempted to contact a competitor that was local to them, hoping they'd receive the part quickly, but the competitor was closed.
Luckily, the distributor decided to call STOBER's emergency support, which provides an answer in three rings or less—even on Christmas Eve-eve. Our team was able to build the gearbox to completion by 9 p.m. The distributor sent a same-day courier to pick up the gearbox from Maysville and it arrived to the distributor in Wisconsin by 9 a.m. on Christmas Eve—cue the polka music à la Mrs. McAllister's Home Alone road trip.
After a few hours' drive to the customer's facility, the gearbox was installed and running shortly after noon, a mere 24 hours after the initial breakdown began. A Christmas miracle? Na, just STOBER's commitment to quick support and fast turnaround.
The K Series used by this customer can be built and shipped in one day from our Maysville, Ky. facility. In emergency situations, such as this case, we are able to build and ship a unit within hours, with no expedite fee.
STOBER gearboxes are highly reliable, featuring a superior design and quality that not only extend the life of the unit, but also lessen the need for maintenance. With us, you can experience no leaks, no maintenance, and superior performance, saving you time and money. This customer shouldn't have to worry about holiday breakdowns from this gearbox for many years to come.