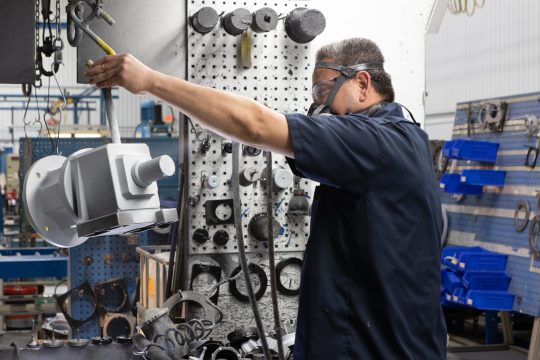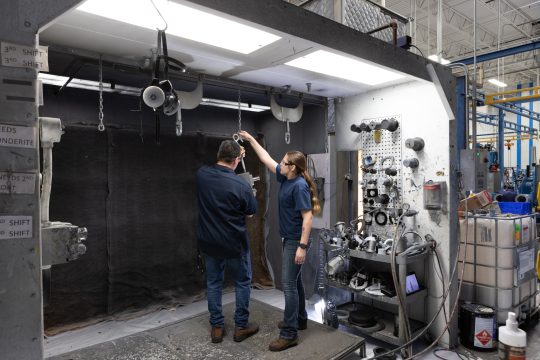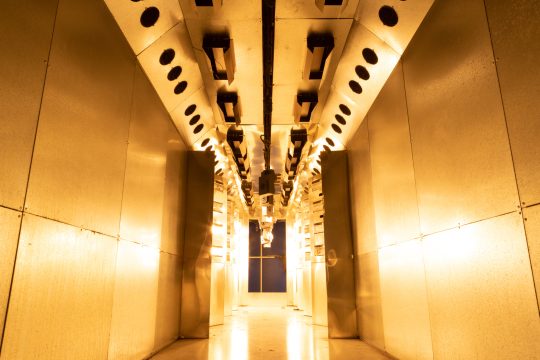 In harsh washdown environments, the last thing you want to worry about is paint flaking from your gearbox or equipment. A single chip could contaminate food products, resulting in hundreds of thousands of dollars of product being discarded.
STOBER's quality paint mixture and painting process eliminates any worry about paint flaking. Every food duty unit is washed to remove any grease that could prevent paint from properly adhering to the surface. Then, each unit is painted with four layers of paint, including an antimicrobial clear coat.
After each of the four layers, the unit takes a trip through the oven to cure the paint prior to the next layer being applied. Oven baking is key in accelerating the curing of the paint, preventing mixing of layers, and allowing for better adhesion of additional layers.
STOBER's paint process follows these steps:
Wash and clean unit
Apply primer coat
Cure in oven
Apply first coat of stainless steel paint
Cure in oven
Apply second coat of stainless steel paint
Cure in oven
Apply antimicrobial clear coat
Cure in oven
STOBER's food-duty products are suitable for harsh washdown and severely wet applications. This includes stainless steel hardware and plastic covers, multilayered 316 stainless steel epoxy coating, antimicrobial clear top coat, and Exxon Mobil SHC CIBUS 220 food grade oil.
Contact us today and we'll help you configure your next food-duty solution.
Our Three Pillars – Quality, Delivery, Service