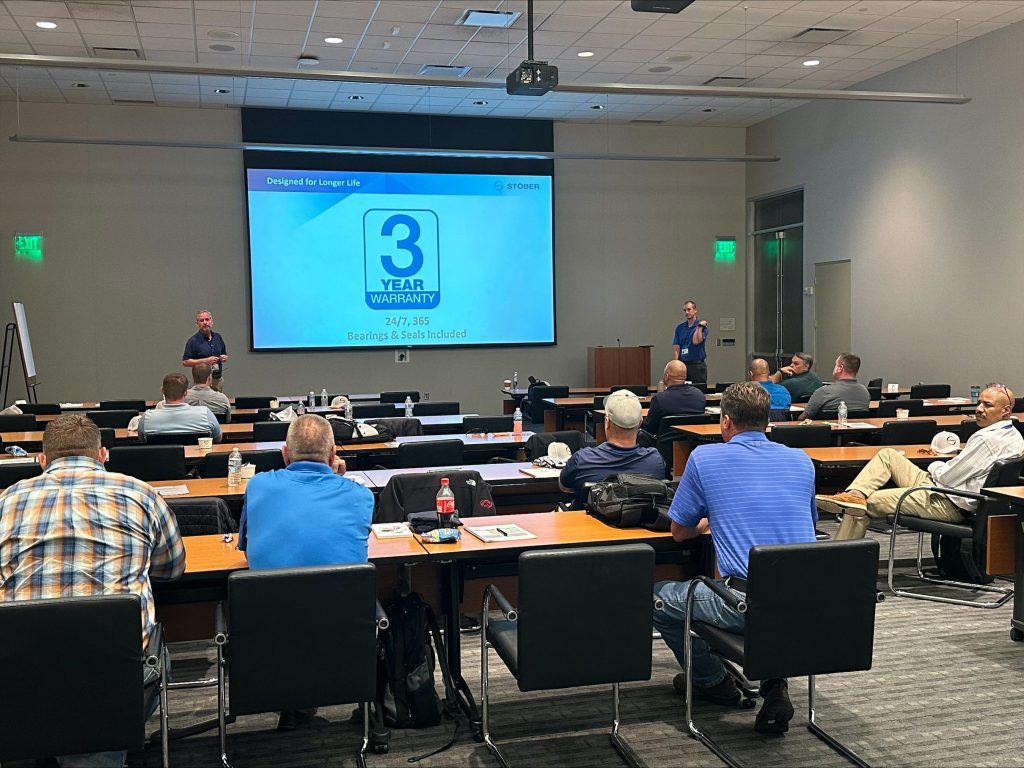 STOBER regional managers Brian Gerzsenyi, Nick Smith, and Mark Sticklen recently presented at the General Mills Maintenance & Reliability Leadership Conference. Their presentation focused on how to eliminate downtime related to gearboxes.
The message they shared centered around the fact that manufacturing facilities should never have to worry about unplanned downtime due to a gearbox failure, and STOBER is committed to the following:
Improving plant reliability
Reducing inventory
Reducing lead time
Lowering total cost of ownership
Documenting plant cost savings
Eliminating downtime related to drives
By using a STOBER gearbox, production facilities can install it and forget it for at least nine years! STOBER provides the most reliable and effective leak-free drive solutions in the quickest lead time.
If that's not enough, we also offer emergency shipments with no expedite fees, documented cost savings, quick service and support, and a robust refurbishment program! 
Contact us today to learn how STOBER offers longer life, maintenance-free operation, IP69K washdown, corrosion resistance, and no leaks—guaranteed.