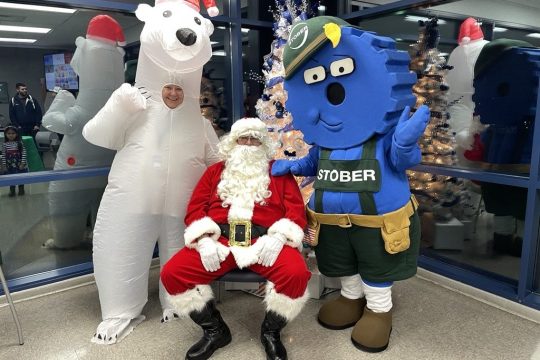 Twas the night before Christmas and all through the plant, not a creature was stirring not even an ant.
The machines were all resting, the tools all replaced while machinists and assemblers slowed down their pace.
Salesmen and engineers all tucked in their beds as visions of orders danced in their heads.
Team leaders in their jammies, reflecting on the year, all raised their glass and toasted with cheer.
The future is bright said the jolly old elf, who flew over the plant grabbing gifts for himself.
The reindeer don't operate on carrots alone, it takes STOBER components to fly this big drone.
"What a great team!" he exclaimed as he drove out of sight. "Merry Christmas to all, Perfect Motion in sight!"