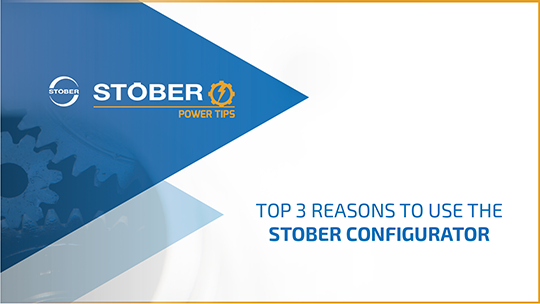 Finding the perfect gearbox or motor can be a complicated process. Every supplier has its own product offering, part number structure, and available options. But the STOBER Configurator is designed to make it quick and easy for you to find what you need.
When using the STOBER Configurator, you can enter the product family and requirements you need to quickly view all available product offerings that meet your needs. You don't have to have the exact part number or even the specific size gear unit!
The STOBER Configurator even allows you to view your product as you build it, so you can be sure it matches your application. Once you're finished building, you can download drawings and documents directly from the Configurator. Whether you're looking for 2D models, dimension drawings, or 3D models to drop into the complete machine assembly, the STOBER Configurator provides everything you need to ensure the gear unit or motor fits the envelope of the machine space.
To take it a step further, technical data sheets are also available, including graphs for input and output torques at various speeds, shaft load tilting torques, and more. Once you have everything you need, you can save your work and request a quote straight from the Configurator! This is especially helpful if you use the same gearbox on multiple applications.
STOBER's goal of the Configurator is to provide engineers and designers the opportunity to build solutions at their convenience. It's a user-friendly tool, but our application engineers are always available for a quick call, or feel free to reach out with our website live chat feature.
Click the link below to watch the latest Power Tips video about the Top 3 Benefits of Using the STOBER Configurator.