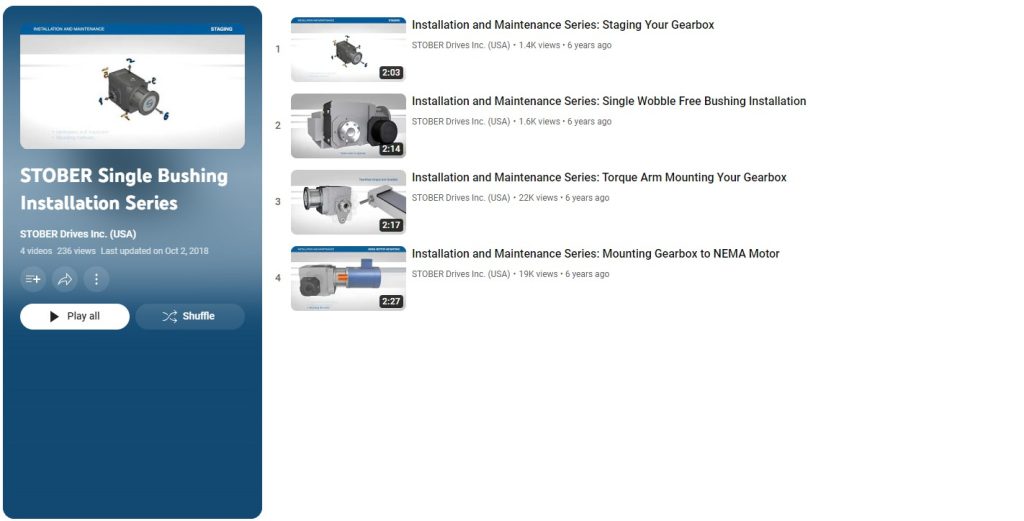 If you're unsure about how to install or perform maintenance on your STOBER gearbox and aren't interested in reading a user's manual to find what you need, look no further than a quick YouTube tutorial!
STOBER's YouTube channel is the perfect place to go if you have a quick question about products, installation and maintenance, information about the history & culture of STOBER, and information about how STOBER products can optimize specific applications. A few examples of the videos available include:
Retire those reading glasses and turn to the easy-to-understand product videos available on STOBER's YouTube channel!
With the largest breadth of product, industry-leading warranty, and lightening-fast shipping times, STOBER is ready to configure your next solution.  Contact us today to see how we can help you find the optimal solution for your application.