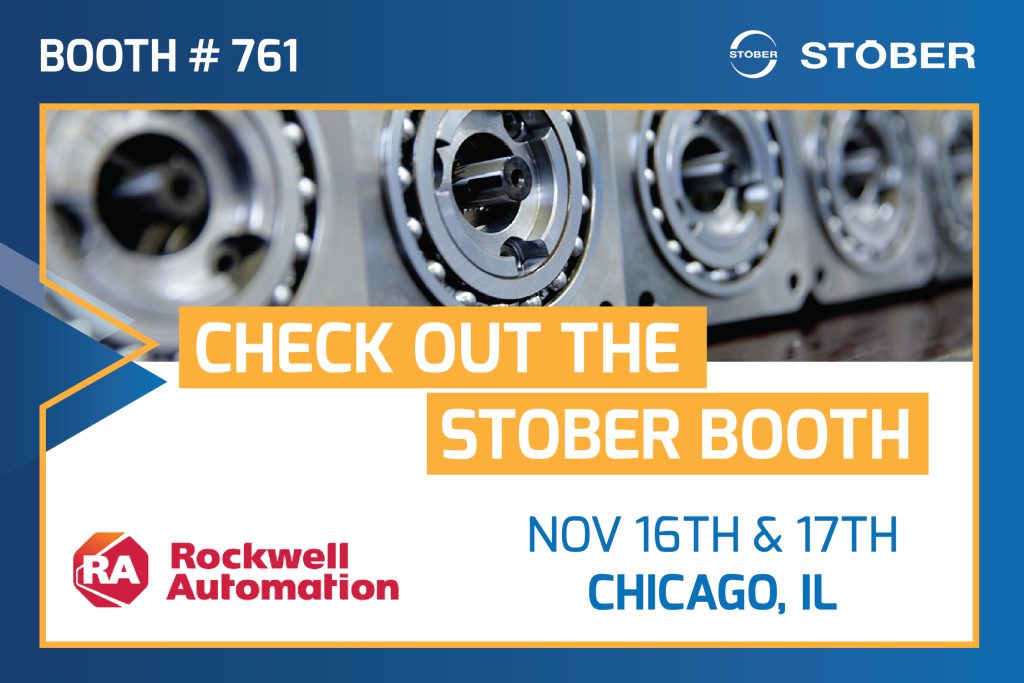 STOBER Drives, Inc. will be in attendance at Rockwell Automation's Automation Fair in Chicago on Nov. 16-17, 2022. Representatives will be available in booth 761 to share information about STOBER's premium gearing solutions.
Automation Fair is a two-day event that brings together more than 10,000 industrial automation experts and leaders to showcase industry strategies, advancements, and best practices.
Rockwell invited STOBER to participate in an Automation Fair forum about manufacturing productivity gains through products. The forum will take place both days of Automation Fair at 2 p.m. Central in room W186C. Dave Graff, Business Development Manager, will participate on Nov. 16 and Gena Hurst, Motors Project Manager, will represent STOBER on Nov. 17. Multiple partners will address how customers can use Rockwell's technology and partner ecosystem to optimize plant and worker productivity.
STOBER Drives, a global manufacturer of mechatronic products designed with a focus on quality and short lead times, provides customers with peace of mind in the demanding world of motion. From intake to outtake and everything in between, STOBER has the products needed to optimize any application and they're backed with an industry-leading warranty. With more than 10,000 applications sized and optimized, STOBER's breadth of knowledge and breadth of product demonstrates the ability to provide the ultimate solution.
Questions? Learn more by contacting us today!