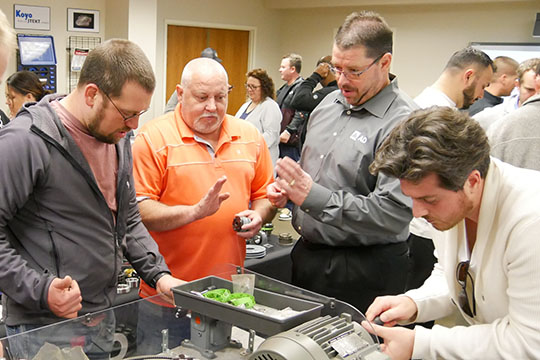 Product specialists from STOBER recently completed Power Transmission Principles training at the Affiliated Distributors Education Center in Indianapolis, Indiana. The course was a four-day intensive study into the world of power transmission and provided attendees with confidence in themselves, their company, and the power transmission products they represent.
Attendees explored, discussed, and selected power transmission products and gained a better understanding of how and why specific products help their customers. As a culmination of the training, attendees designed an operable drive to power a belt conveyor. Topics covered during the class included:
PT fundamentals
Prime movers
Adjustable speed drives
Tapered bushings
Couplings
Roller chain drives
Rotary shaft seals
Helical gearing
Worm gear reducers
V-belt drives
Backstops and clutches
Brakes and torque limiters
Hands-on work stations
At STOBER, developing our employees is the most important aspect of our business. Our development programs help shape our current and future success. Once someone is employed at STOBER, we are very intentional about continuing their personal development.
Learn more about STOBER's company and career opportunities by clicking the link below.