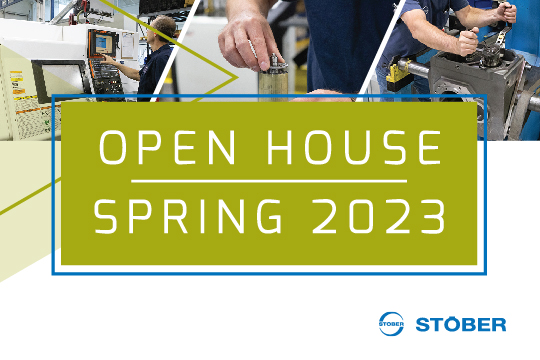 Are you or do you know a high school student interested in learning more about STOBER's apprenticeship program or career offerings? On April 12 from 9 a.m. until 2 p.m., STOBER will be hosting an open house for high school juniors and seniors! Two lucky attendees will even walk away with a $100 scholarship!
During the open house, participants will enjoy:
A guided tour of STOBER's campus to learn about processes and culture
Workshops led by department experts in a variety of fields
Hands-on demos so you can experience different roles
A Mix & Mingle with current employees to ask any questions they may have
Don't worry parents, you haven't been forgotten! You can drop by the same day between 11:45 a.m. and 12:30 p.m. to attend a Lunch & Learn session showcasing STOBER's opportunities for your child.
Don't wait–spots are limited! Register today to guarantee your spot!