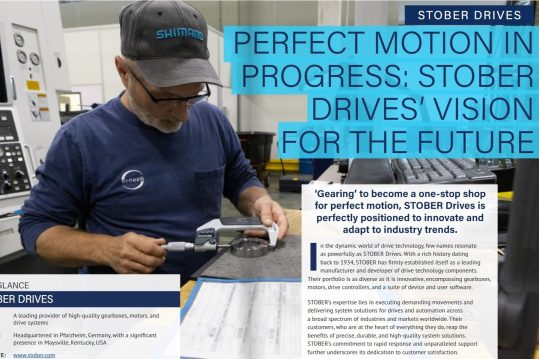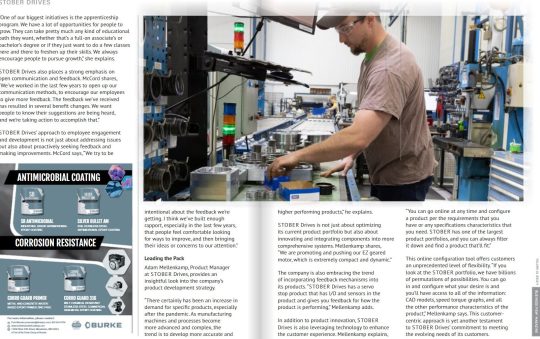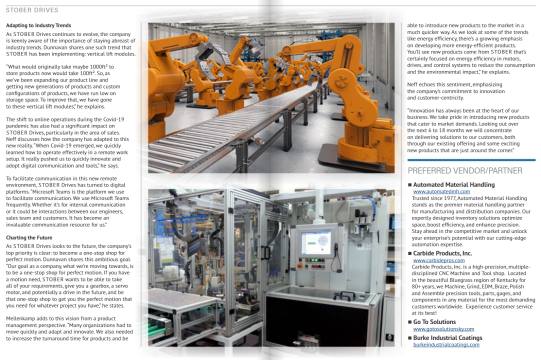 Drumroll, please! STOBER Drives, Inc. is featured in the September 2023 issue of Business View Magazine. Business View provides news for North American executives, entrepreneurs, small business owners, franchisees, and anyone else interested in current industry trends and best practices. Every month, more than 84,000 subscribers view content ranging from the latest developments in manufacturing, construction, infrastructure, supply chain and logistics, health care, food and beverage, and energy.

According to the article, "STOBER Drives is perfectly positioned to innovate and adapt to industry trends." The article continues by saying, "STOBER's expertise lies in executing demanding movements and delivering system solutions for drives and automation across a broad spectrum of industries and markets worldwide. Their customers, who are at the heart of everything they do, reap the benefits of precise, durable, and high-quality system solutions. STOBER's commitment to rapid response and unparalleled support further underscores its dedication to customer satisfaction."

To read the full article and learn more about STOBER's bright future, click the link below.
Our Three Pillars – Quality, Delivery, Service