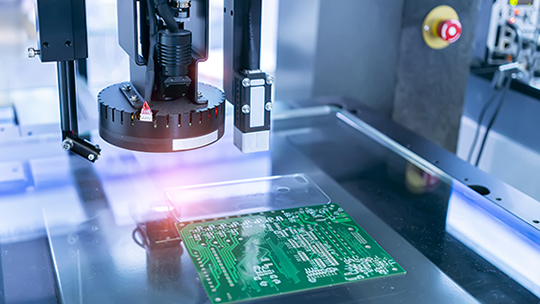 STOBER can help improve your machine reliability, backed by our industry-leading warranty. Our products have modular designs to meet specific requirements for any application, including chemical mechanical planarization, wafer manufacturing, surface conditioning, etching, and chemical vapor deposition.
STOBER's planetary gear units are a great solution if you need optimal speed and torque control. Our durable gearbox features extreme rigidity with higher stiffness and ultimate precision with reduced backlash options.
Ensuring uniformity of material, temperatures, and gas flow is critical to production. Our geared motors offer high dynamics, precise speed control, and a large range of ratios, meaning you can downsize your motor and drive combination.
Worried about your clean room? Our gear units and geared motors offer reliability that won't compromise the integrity of your clean room! Our intelligent design and superior quality not only extend the life of the unit, but also lessen the need for maintenance. Plus, you can eliminate costly oil leaks, which saves thousands of dollars in production costs.
Sound intriguing? Email us at sales@stober.com or call (888) 786 2371 to speak with one of our sales representatives today!