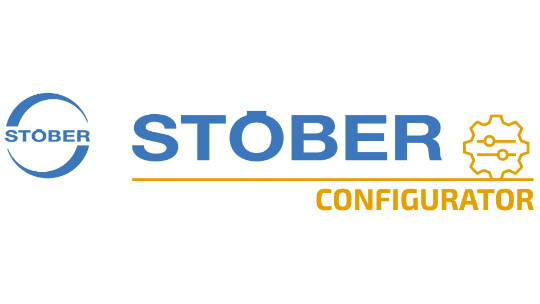 The STOBER Configurator, launched in March 2019, allows you to configure and design a entire product from start to finish, whether it be a gear unit, motor, or rack and pinion. Put down the catalogs, build the exact product you need, and request on-demand drawings with just a few simple clicks!
We offer two entry points for product design: STOBER CAD or the Configurator. CAD is for quick drawings while the Configurator walks you through the entire process of configuring a product and builds a complete part number. Whether you are using CAD or the Configurator, it is a great idea to register for a free account. By creating an account, you can avoid filling out a form every time you request a download. Account owners also have the benefit of saving configurations so you can return to them whenever you need, whereas individuals who use the system as guests will not have this option.
If you already know what product you are looking for, it might not be necessary to go through the entire process of configuring a unit. Instead, you can use our Global Search feature. Global Search, which is shown at the top of the screen as a search bar, is another way you can easily find products. Keep in mind that you can only search terms that are part number-related and you must enter at least 3 characters to get results.
Getting started with the configuration process might be overwhelming, so let's break it down. First, select the product type you would like—gear units, geared motors, or motors. Then, select the product series and begin configuring the product, selecting the exact product options you would like. Only the STOBER products that match your requirements will be shown. Our system uses algorithms and has auto-selected features to help you build the product as you go along. For example, if you select a 3rd party motor manufacturer, you will only see the STOBER products that are compatible with that particular motor.
During configuration, there is the option to adjust the service factor. This allows you to limit the torque of the motor and potentially choose from smaller unit sizes. Sometimes, this can even mean saving money!
As you browse through the product results, you can select two or more products to compare them. When comparing products, the better option for a specific category will be highlighted. You can sort product results by best match, price, or power. If at any time you need to restart your configuration, you can click the logo in the top left corner to start over.
After you have completely configured your product, you can share it with others via email. This is especially beneficial when you are working on a project as a team and need to share the information with your team members. There is also the option to download 2D or 3D models along with a variety of drawings. You can download technical data sheets which tell you the configuration information and presents it in the form of visuals. We also offer dimensional drawings which show the exact dimensions for your unit, as well as technical documentation which details mounting instructions.
Start building your STOBER gearbox or motor today at configurator.stober.com . For assistance, contact us at (888) 786-2371 or sales@stober.com .