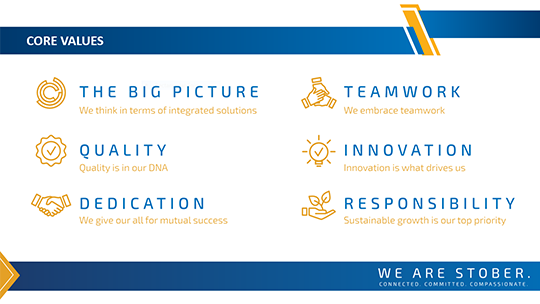 One of STOBER's core values is responsibility. Sustainable growth is a top priority. But what does that mean?
To Tina Purvis, Supply Chain Manager, it involves holding yourself accountable to your team, company, customers, environment, and your own values.
"Each of us can live the core value of responsibility by practicing the fundamentals of being accountable and empowering those around you," Purvis said. "These behaviors drive us to grow from one day to the next."
At STOBER, many employees show responsibility through team and cross-team huddles and ensuring the safety of those around them.
"Stepping up to lead process improvements and pushing others to do the same really showcases our dedication to responsibly serve our internal and external customers," Purvis said.
The ownership of and dedication to responsibility from each and every employee helps STOBER remain successful and continue sustainable growth.