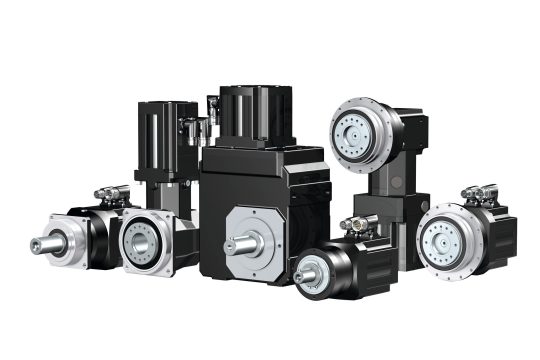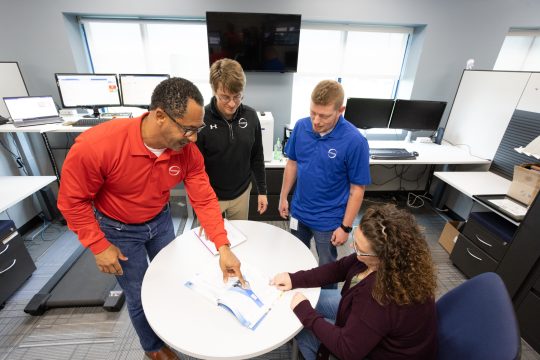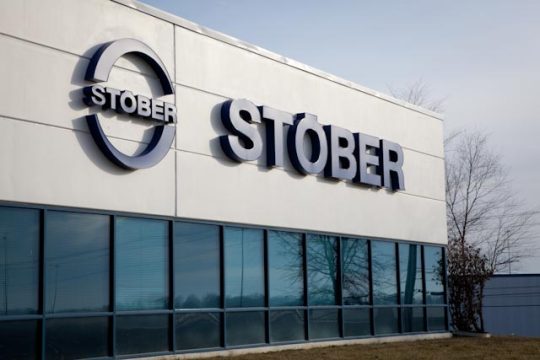 Using a STOBER geared motor instead of a motor with an input adapter eliminates the motor plate and extra components, which saves an average of 20 percent in space. This space savings allows a geared motor to fit into specific applications that motors with an input adapter may be too large for.
STOBER geared motors feature many options to find the right fit for your application – right angle or inline, helical or planetary, encoder options, brakes, and fans… the possibilities are endless! From mounting flexibility of output options and housing styles, more ration options, shorter length, and higher speeds, STOBER's geared motors are extremely adaptable.
Featuring rotating plug connectors with quick lock, STOBER geared motors are adaptable to work with your existing drives. They'll fully support B&R, Beckhoff, Bosch, Control Techniques, Kollmorgen, Rockwell Automation, Siemens, and other parties upon request. Though not all options are available for every drive, STOBER geared motors are compatible with EnDat, Hiperface DSL, and Resolver. All motors are test run on their respective third-party drives with our state-of-the-art tester and we are glad to provide full component troubleshooting.
Reduce assembly error with an integral solution from STOBER. Since our geared motors don't require manual motor installation, there's no chance to preload the bearings due to improper mounting. Furthermore, there are no machine errors due to improper installation, no compromising machine repeatability because the input slips or the couplings are incorrectly tightened—it just works! And if that's not enough, you'll enjoy the longer life without a worry since STOBER's geared motors are backed by a two-year warranty.
STOBER prides itself on providing a right-size product for the specific application.  If inertia, torque, bearing life, and optimal stiffness are not taken into consideration, there's a chance the application ends up using a unit that is one or two sizes too big for its needs, wasting valuable space, time, and money. 
The power of one is always a plus! STOBER's geared motors feature one part number, one vendor, one source for gearbox and motor, and one mechanical assembly that works with different third-party controllers. Having everything as one packaged unit helps reduce the need to have to contact multiple vendors for support.
Sized and built in Maysville, Ky., STOBER geared motors feature quick lead time. Contact us today for our expert design analysis that provides you the best options for your application. Learn more about STOBER's geared motor solutions by clicking the link below.
Our Three Pillars – Quality, Delivery, Service