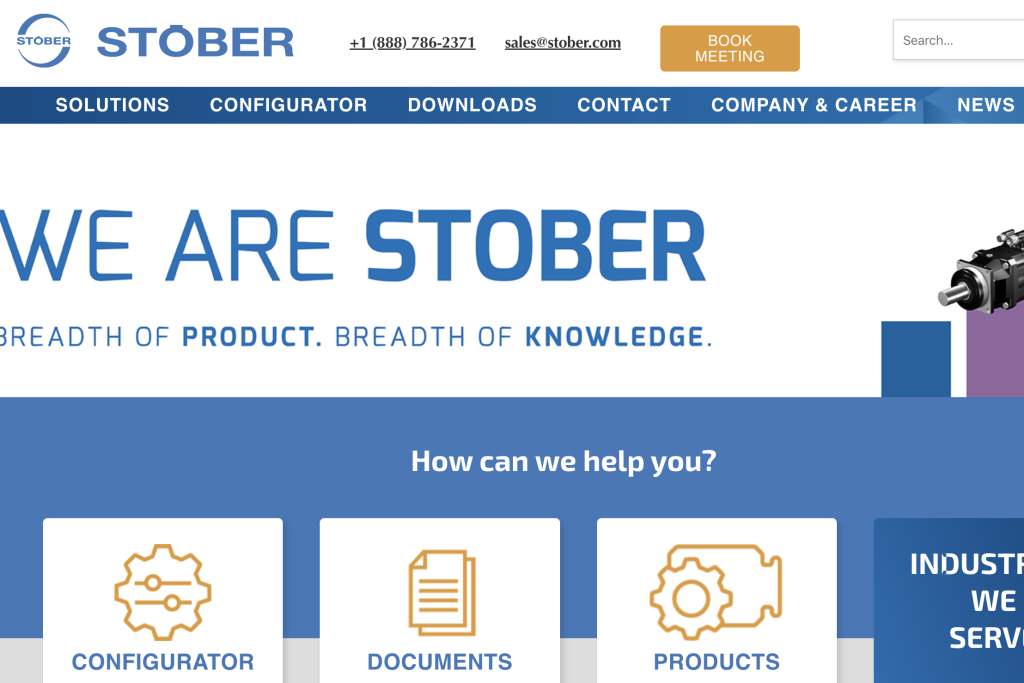 Throughout the pandemic, many people benefitted from the ability to participate in virtual meetings.  By eliminating travel time, virtual meetings have saved tons of time and have become critical to productivity and work-life balance.  
Virtual meetings are a great way to discuss potential projects, recap progress, or follow up on future plans.  STOBER offers an easy, convenient way for customers to set up virtual meetings and make communication easier and more effective in the digital world. 
The top of STOBER's website (www.stober.com) features a Book Meeting button to allow the customer to click a button, then complete a meeting request form. Once the form is submitted, a STOBER sales consultant will personally coordinate a meeting with them.
STOBER's sales consultants also have the option to send customers a link to book a meeting time that works best for their schedule.  STOBER uses Microsoft Bookings, which is similar to Calendly and sends a Bookings link that will allow them to schedule a meeting with STOBER by selecting one of the four options for meetings:
General Discovery Call – to be used for new customers, leads, or prospects to understand their needs and introduce STOBER.
Proposal Review – to be used for reviewing STOBER's quote and solution proposal.
Application Engineering Review – to be used to reduce complexity and help engineers optimize their machines
Quick Chat – to be used for quick 15-minute video call
While virtual meetings are not a replacement for face-to-face meetings, our goal is to expand the options customers have to interact with STOBER. We want all of our customers to know they have convenient options to solicit our help and that we will always be respectful of their time.
If you have questions about our products you'd like answered, a tough application you need a solution for, or just want to touch base and put a name with a face, use our Meeting Request tool to schedule some one-on-one time with our team!