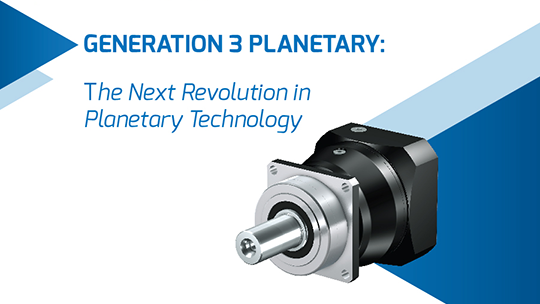 At STOBER Drives, our purpose is to deliver peace of mind in t
As one of the first planetary gearbox manufacturers on the market, STOBER has well established itself as a pioneer in the planetary gearing industry. Our latest Generation 3 planetary gearbox series, which was released on February 1, 2021, offers many upgrades from the Generation 2 series, with a shorter envelope and improved machine performance being some of the biggest perks of the new generation.
In a recent interview with Rockwell Automation's The Journal, Blake Thayer, Project Engineer at STOBER Drives, discussed our new Generation 3 planetary gearbox. He explained our planetary gearing and the benefits that our customers can experience when they make the switch to the latest generation. Thayer also gave tips for designing more cost-effective solutions and discussed product compatibility. Any STOBER gearbox can be paired with a Rockwell motor using one of our toleranced motor adapters, and our Plug n Play connectivity allows for easy connection to Rockwell drives.
Check out the full video interview with Rockwell Automation's The Journal now!