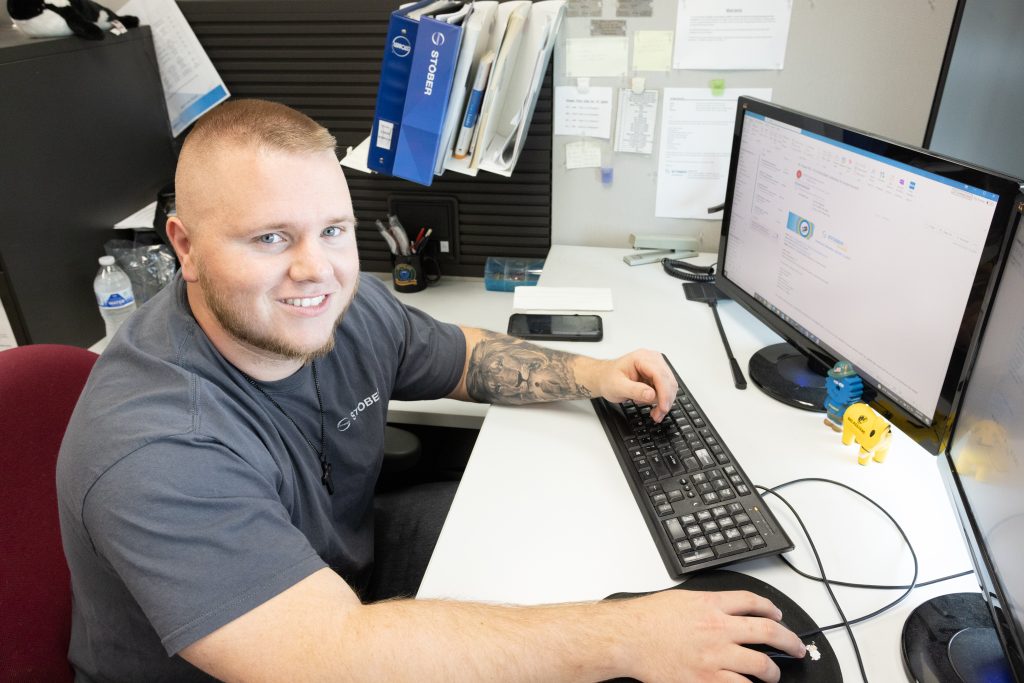 The majority of machine designers say their top machine design challenge is shorter product development schedules. It's no surprise that companies want their machines designed and manufactured more quickly than ever, putting a strain on OEMs. But don't worry–STOBER can help overcome these challenges.
Design engineers deal with numerous obstacles when creating a machine – inefficient supplier communication, limited design time, and unfamiliarity with a brand all add up. These delays can make the engineer miss an important deadline. Here's how STOBER can help alleviate all of these obstacles:
Solving product development and design time limitations: We know finding the right product quickly and efficiently is a priority, so we have several ways for design engineers to do so. Whether working with our engineering team to calculate bearing life, optimize machines based on application speeds and load, or provide technical documentation, our engineers are ready to go above and beyond.
STOBER's product and service support: STOBER's customer service is available 24/7, 365 days a year. Even when the product has lived long past its expected life, our aftermarket support team is ready to assist you. Plus, our service engineers can evaluate and repair your gearboxes and motors at STOBER's facility located in Maysville, Ky. All of this allows you to save time.
STOBER's product engineers, resources, and tools: STOBER also offers several online tools to assist you. Our online configurator allows you to find the perfect gearbox, download drawings, request a quote, and access technical documentation. You can also do advanced sizing with ServoSoft. And the best part? All these tools are completely free!
Take advantage of STOBER's extensive application and industry knowledge to not only help design a better machine, but also save you time and money. We have optimized numerous applications and are ready to help you!
Want to learn more? Download our free guide today.