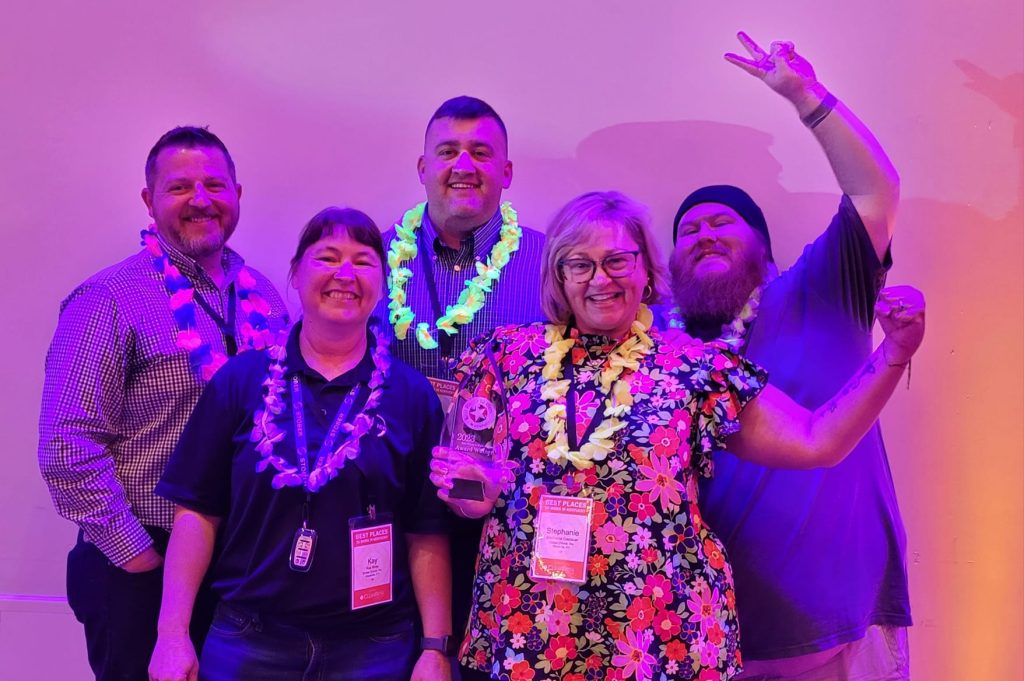 STOBER Drives, Inc. has made the list of 2023 Best Places to Work in Kentucky and was honored at an award ceremony on June 8 in Lexington. 
Best Places to Work in Kentucky celebrates companies who do their part to make the Commonwealth a great place to live and work while providing companies with a tool to measure workplace satisfaction.
To determine winners of the prestigious award, surveys are sent to Kentucky employees with feedback determining 80 percent of a company's score. An employer assessment accounts for 20 percent of the company's score.
The 100 winning companies participated in a comprehensive survey process and were then ranked according to those results. The list consists of three categories: small companies of 15-149 employees, medium companies of 150-499 employees and large companies consisting of more than 500 employees. STOBER ranked 8th on the list of medium sized companies.
According to Kentucky Chamber President and CEO, Ashli Watts, "In order to help Kentucky's economy thrive, we must be able to educate and employ current Kentuckians, while also creating workplaces that attract talent from outside of the
state. The Best Places program does just that."
Other companies named to this year's Best Places to Work in Kentucky list include Maysville Community & Technical College, Saint Joseph Health, UofL Health, Kentucky Lottery Corporation, Commonwealth Credit Union, and more.  A full list can be found in the Best Places to Work in Kentucky Magazine.
Best Places to Work in Kentucky was founded by the Kentucky Society of Human Resource Management and recognized employers who set an exemplary standard of excellence for employee engagement and business success.
To learn more about how you can become part of the STOBER family, visit our Careers page at the link below.