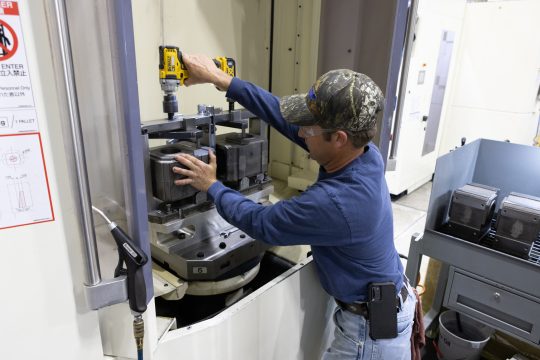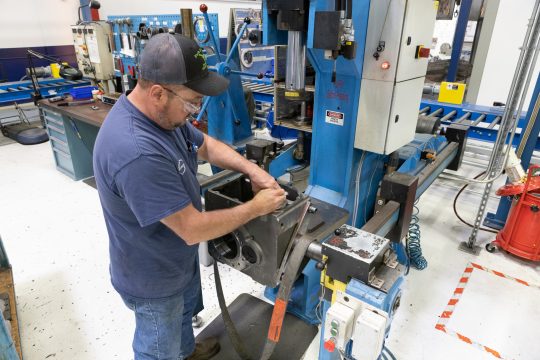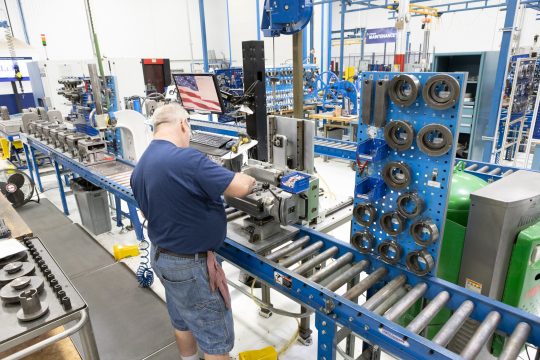 Floor space is a common problem in the packaging industry.  At an average of more than $175 per square foot, space requirements can quickly become a million-dollar problem.  Not only is floor space expensive, it is also uncompromising, which limits packaging OEMs' ability to place more machines and increase production.
STOBER solutions can reduce space requirements in the packaging industry and minimize components and maintenance—a win-win situation!  Innovative designs from STOBER can reduce equipment footprint by 20 percent. 
Typically, a standard planetary gear solution requires numerous components from multiple vendors, which increases time required for design and installation.  Plus, using multiple vendors increases maintenance needs and costs.  STOBER solves these issues with a hollow bore, right-angle or 90-degree gearbox solution.  Fewer parts, a single vendor, and less maintenance equals lower costs.
With the largest breadth of product, industry-leading warranty, and lightening-fast shipping times, STOBER is ready to maximize your space savings and minimize your maintenance costs.
Contact us today and we'll be glad to help you configure your next packaging solution.
Our Three Pillars – Quality, Delivery, Service