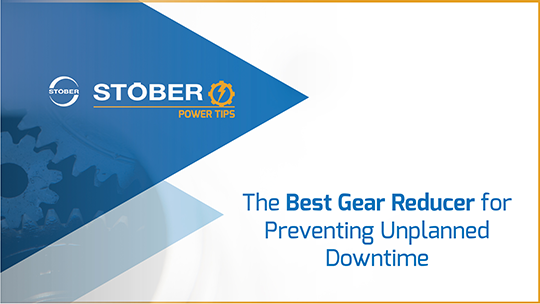 Experiencing premature failure leading to costly downtime? STOBER has a more durable and reliable solution for that.
STOBER gear reducers use quality double output seals to prevent oil leaks and ingress. Combining quality inputs with the tightest machining tolerances and assembly practices ensures product longevity. Plus, STOBER products are both IP69K certified and USDA Accepted Equipment, which means they're equipped to handle caustic environments.
The STOBER engineering team can assist with sizing of gearboxes and motors, accounting for the number of hours the gearbox is expected to operate and evaluating the application's service factor requirement. With a three-year warranty and an average mean time to failure of 9.1 years in harsh washdown environments, it's no surprise that STOBER is committed to making solutions that last.
Don't be part of the statistic of US manufacturers' factory downtime average of seven weeks per year. STOBER provides asset reliability, increasing profits and surpassing plant efficiency and targets.