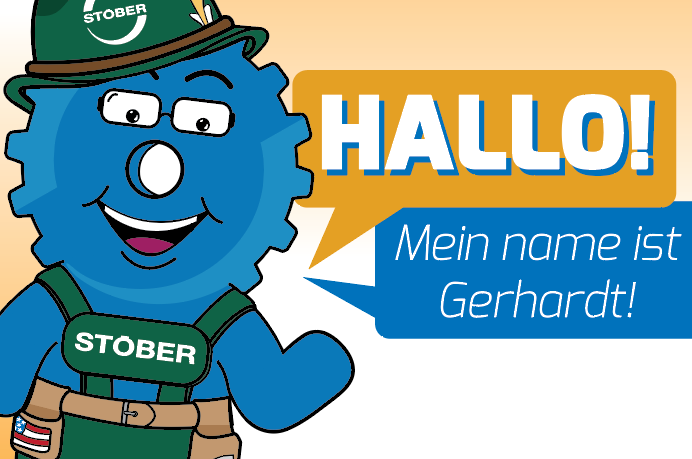 We're sure you've seen a jolly blue mascot popping up on our social media lately and have begun wondering where he bought those nice lederhosen! The wait is over–Gerhardt Gearhead is ready to share his story.
Gerhardt, as he's affectionately called among the STOBER community, takes pride in his German heritage. He grew up hearing stories about how STOBER's founders were inspired by ancient designs from Leonardo da Vinci. The inspiration led to modern innovation and craftsmanship in STOBER's products as Gerhardt's father played a major role in establishing STOBER Drives in Maysville, Ky.
Gerhardt's education and training is in Engineering, but he has been known to help in all roles around the office and the plant—answering phones to ensure all lines are answered in three rings or less, helping finish quotes within one hour, packaging and shipping to meet STOBER's delivery standards, and doing tons of research to make sure STOBER gearboxes always maintain the lowest total cost of ownership in the market.
Want to know more about Gerhardt and learn some fun Gerhardt trivia? Check out his page on our website at the link below!