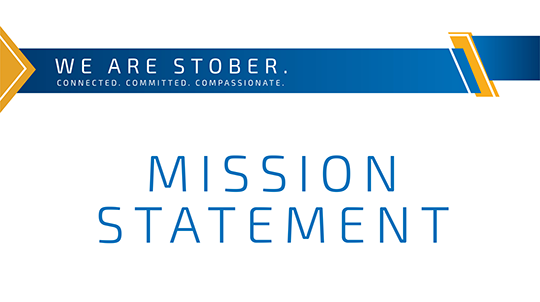 STOBER puts things in motion, responsibly and in a forward-looking manner. This is the third and final part of our corporate mission statement.
Innovation is what drives us. Since its founding, STOBER has stood for trendsetting innovations. We get excited about new ideas and solutions and invest in training our employees and developing our products, processes, and subsidiaries around the world. We take responsibility for protecting our planet and the people on it. We pursue sustainable growth in order to ensure our long-term success.
We asked Chris Bauer, Treasurer, what this statement means to him. "To me, this means that STOBER acts responsibly by understanding our customers' current and future needs, and by providing the highest quality product in a timely manner," he stated.
At STOBER, we are responsible for understanding what is important to our customers, so that we can provide them with the most ideal solution. We take note of our customers' specific needs and our conversations with them so that no details as overlooked. We also have documented processes to ensure we are consistently meeting and exceeding expectations. Every process—from order entry to assembly to shipping to billing—is documented by our employees. We act in a forward-looking manner by focusing our culture on continuous improvement and by innovating our products and processes so we can be a better mechatronic solutions provider.
In everything that we do, our ultimate goal is to understand our customers' requirements and provide them with durable solutions that will last well into the future.