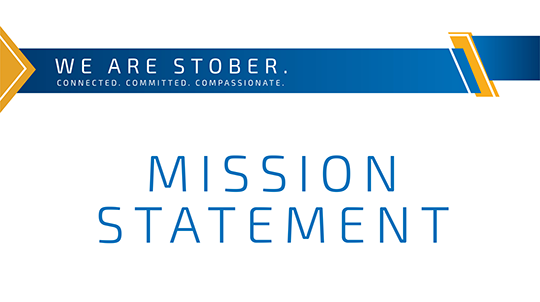 STOBER puts things in motion, integrally and precisely. This is the first part of our corporate mission statement.
We passionately put ideas into motion and bring them to life. With decades of experiences and an exceptionally broad range of products, we create solutions that make a difference. Our customers benefit from precise and durable system solutions with uncompromising quality, rapid response, and unsurpassed support.
We asked Adam Mellenkamp, Product Manager, what this statement means to him. "Details matter. Be a fanatic about accuracy and precision. Pay attention to the details… It will enhance your performance and results. Every component is perfectly designed, manufactured, assembled, and applied. Every piece works in harmony and delivers the best results. STOBER looks at the entire application and provides the best solution. When you include our dedicated people, along with the product, we have all the items that are necessary to give a complete solution," Adam stated.
There are many ways in which this is evident within our company. For example, we purchase top-of-the-line machines to manufacture components that are of the highest quality. To ensure our quality, we do multiple checks throughout the production process to be certain that we are creating long lasting products. We also provide unmatched application support, with our team available 24/7.
With our breadth of product and breadth of knowledge, we put things in motion, integrally and precisely, for our customers.