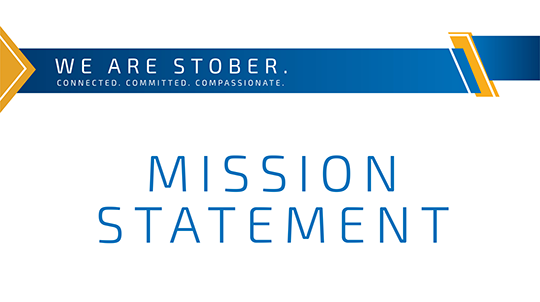 STOBER puts things in motion, as a team and with personality. This is the second part of our corporate mission statement.
As a family business, close relationships are extremely important to us. We build relationships with our employees, customers, and partners. People come first. We advocate for our employees' well-beings, see things from our customers' perspectives, and are committed to mutual success.
We asked Mathew Neff, Head of Sales and Marketing, what this statement means to him. "People and relationships come first. Close relationships with our employees and our customers are a priority for us. We are a family business and want our employees to feel like part of a family—and our customers to trust we have their best interest and success in mind. We promote and lookout for our employees' well-beings. We work hard, have fun and understand relationships are the glue," he stated.
STOBER has always had a family-first environment and a strong focus on developing our people. This is evident through the multitude of personal and professional development programs that we offer to our employees, including our Apprenticeship Program. "The importance is clear with our education and investment in Culture Index and Transformational Leadership," Mathew said.
With us, everyone has the chance to get involved. We offer an open atmosphere that is characterized by appreciation and mutual respect. Here, we can rely on each other, because with united forces, we can achieve great things. We are STOBER.