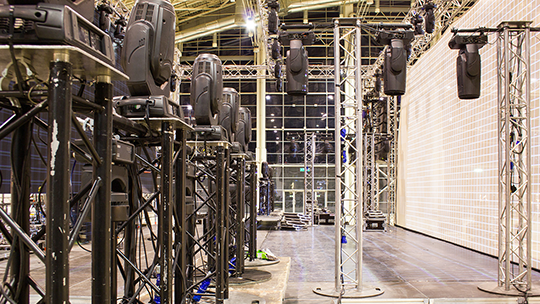 Limited space for components and outdoor environments can be a design nightmare. STOBER can solve these problems and more for the entertainment industry.
One of our customers contacted us after facing several challenges with their outdoor stage design. The design space for gearboxes was limited, redundant braking was needed, and the outdoor environment required durable solutions.
Our team quickly responded to the customer and provided a compact gearbox with ServoStop, a dynamic brake that is integral with our gearbox. This solution allowed the customer to have the safety of redundant braking while also fitting in the small space. Our products could handle the changes in moisture and temperature for outdoor stages, solving the customer's top challenges.
With STOBER, the customer was also able to take advantage of our fast delivery and 24/7 support. We have the experience and breadth of product to solve any application in the entertainment industry, from staging to animatronics to simulators and more.
If you're challenged by limited space, redundant braking, long deliveries from your suppliers, or the climate in an outdoor environment, our team can find a more durable, reliable solution for you. Contact us today and ask how we can help!