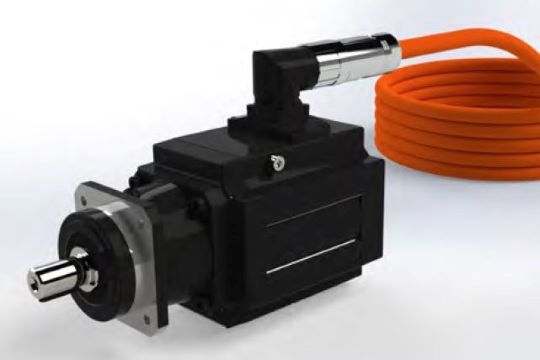 Hiperface is the name given to HIgh PERformance InterFACE, a motor feedback protocol for digital drives that was developed by Sick Stegmann. Hiperface takes digital channel for absolute position information with an analog channel for incremental position and speed feedback.
Digital feedback wires for Hiperface can be bundled into single or dual cable. Hiperface DSL is the single-cable option in which the feedback wires are paired with the motor power in one cable.
HiperFace DSL has an analog data processing channel and bi-directional second channel for parameter data. All data is processed in one spot.
The advantages of Hiperface DSL include:
Transmission of absolute position information at startup and incremental positioning for normal operation
Single cable saves on cable cost and complexity
High resolution at low speed – uses analog cosine for speed control. When the motor is running at a lower speed, it does not send information as often. Hiperface DSL has the second channel always passing information.
Very low frequency signal for long cable runs – no interference with other cables or drives
Takes absolute value but functions as incremental, giving the benefit of both
STOBER geared motors and motors are Hiperface DSL compatibleand offer solutions for Allen-Bradley/Rockwell Automation.  Contact us today for more information.
Source: https://www.motioncontroltips.com/what-are-hiperface-and-hiperface-dsl/