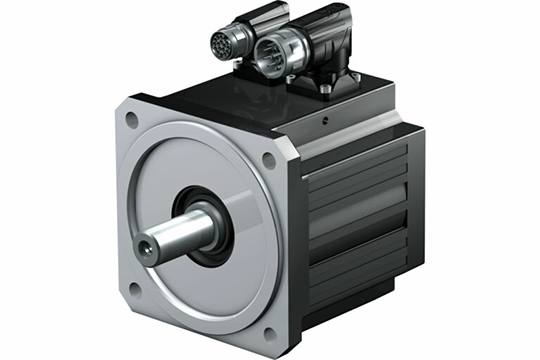 EnDat is a digital, bidirectional interface for encoders developed by Heidenhain. It can transmit position values from incremental and absolute encoders as well as transmit or update information stored in the encoder. There are several versions of EnDat and it can be confusing to tell them apart. Let's break down the difference between EnDat 2.1 and 2.2.
EnDat 2.1
EnDat 2.1 was the market standard. This version allowed the transfer of position values both digitally and via analog through incremental signals. Part of the signal was binary and part was analog. EnDat 2.1 combined the digital and analog signals to send information. Combining digital and analog has the benefit of preventing interference.
EnDat 2.2
EnDat 2.2 is an upgrade from 2.1 Today, EnDat 2.2 is utilized as pure digital.
Since EnDat 2.2 has a serial interface, it is better suited for safety-related applications. There are two channels—a signal and a backup of that signal. The more signal validation, the better for these types of applications.
EnDat 2.2 allows additional data to be transferred with the position value without sending a separate request. There are several other advantages including:
Increased clock frequency — counter in smaller increments of time and more frequently
Optimized calculating time — takes information, does calculations, and sends information back and forth more quickly. This is ideal for safety because there is a shorter window to have feedback.
Faster recovery time
Larger power supply range — EnDat 2.1 had limited voltage range. With the upgrade to 2.2, the potential combinations are greater.
STOBER geared motors and motors are compatible with both EnDat 2.1 and EnDat 2.2.
STOBER EnDat 2.1 Solutions for:
Siemens
Kollmorgen
Control Techniques
Bosch
Beckhoff
B&R
STOBER EnDat 2.2 Solutions for:
Siemens
B&R
Allen-Bradley/Rockwell
STOBER's products can be optimized to ensure your application has the best encoder.
Source: https://www.heidenhain.us/addl-materials/enews/stories_1012/EnDat.pdf