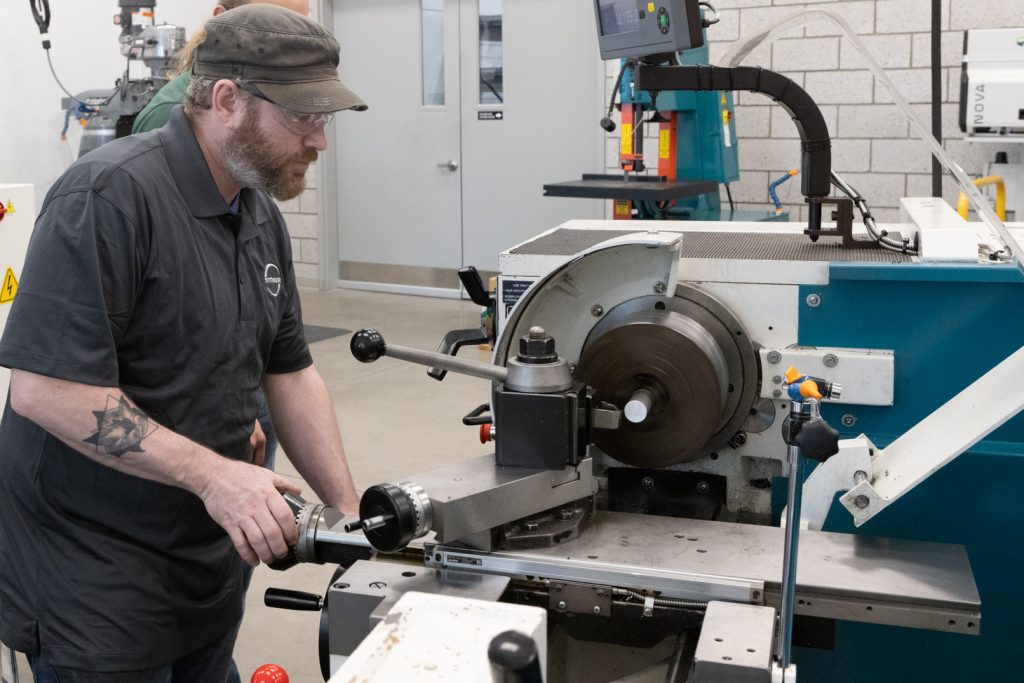 Peter Feil, General Manager
Workplaces have changed dramatically recently, with many changes greatly accelerated by the COVID-19 pandemic. It's no secret that talent shortages have increased, job fluctuation is up, many employees have left the workforce and not returned, and remote work (with all its pros and cons) is here to stay.
So how do companies pivot to ensure a sustainable pipeline of talent? Get back to basics.
Apprenticeships have long been recognized worldwide as a perfect way to bring young people into the workforce. A a dual-track learning program, apprenticeships typically last four years, during which the apprentice actively works at a company, gaining valuable work experience while also going to school, learning the related theoretical knowledge, and gaining the "book smarts."
After completing the program, both the business and the apprentice have invested in themselves and each other. If a good fit exists between the apprentice and the business, and a suitable position is available, the apprentice fills a position and continues what is hopefully a long-term career path with the same business.
At STOBER, we started our Apprenticeship Program in 2006 to create a talent pipeline to help fill our staffing needs. At the time, we had about 65 employees, but we were finding it increasingly difficult to find fully qualified candidates to fill all the positions we anticipated hiring in the coming years. Because we are a family-owned subsidiary of a German company, we were familiar with the concept of employer-funded apprenticeships through our headquarters in Pforzheim, Germany. To date, we have had more than 50 apprentices graduate our program in nine different disciplines. Those graduates are among our best employees, and many are currently in leadership positions within our company.
At STOBER, apprentices work 30 hours per week while spending 10 hours per week in class. Classes are typically at Maysville Community and Technical College, but can also be held at other colleges and universities, depending on the curriculum needs. STOBER pays for the apprentice's tuition, books, and the 10 "workday hours" spent in class, plus their full benefits. The apprentice also earns a competitive wage throughout the program and is usually able to earn an Associate's Degree or Bachelor's Degree without incurring any student debt.
With ever-increasing shortages in skilled workers throughout America, it's more important than ever for businesses to invest in the development of their employees. Employee development can come in many forms: Co-op positions, Internships, mentorships, tuition reimbursement, Learning Management Systems, etc. Every business leader should consider making a formal People Development program a cornerstone of their company culture. A strong company culture will improve the company's brand, hiring, retention, employee engagement & loyalty, and employee satisfaction. Apprenticeships, although not as widespread in America as they are in Europe, are gaining momentum in the U.S. and should be an important component of any company's future workforce development success.
If not now, then when? Start your Apprenticeship program today. For more information about STOBER's apprenticeship program, click the link below.