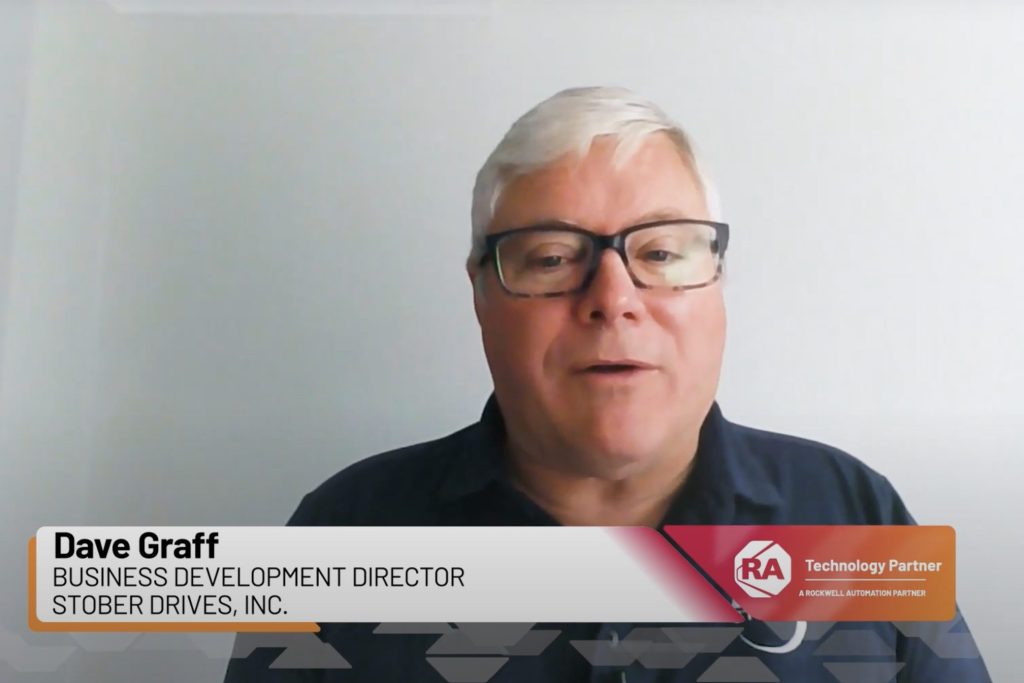 STOBER is proud to be part of Rockwell Automation's partner network. Dave Graff, STOBER Business Development Manager, was recently featured on Rockwell Automation's Better Together video series, which can be viewed at the link at the bottom of the page.
STOBER partners with Rockwell Automation to deliver mechatronics solutions that enable our mutual end-customers to optimize their machine's efficiency, create reliable solutions, and save space while being backed by an industry-leading warranty.
STOBER's mechatronic products mate seamlessly with Rockwell servo motors and our integrated servo geared motors mate seamlessly with Kinetix 5500, 5700, and 6500.  STOBER and Rockwell support a variety of industries including automation, consumer packaged goods, beverage, food, converting, printing, web, and more.