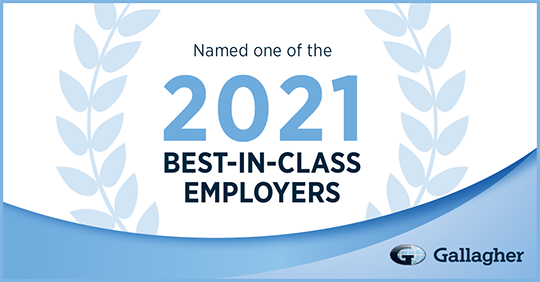 STOBER Drives, Inc. scored in the top quartile of midsize employers (100-999 full-time employees) who participated in Gallagher's 2021 Benefits Strategy & Benchmarking Survey. STOBER Drives, Inc. was recognized as an organization that provides innovative solutions for creating organizational structures, workplace policies and total rewards, which inclusively engages and motivates its employees.
"We're proud of the organizational culture we've established based on our core values and focused on employee growth through learning, wellness, and collaboration," said Peter Feil, Vice President & General Manager, STOBER Drives, Inc. "We strive to deliver peace of mind to our employees through a family-first workplace, and I'm confident that it's reflected in our team's dedication and success."
A Best-in-Class organization, STOBER Drives, Inc. was assigned points based on their relative performance in:
Planning horizons for the benefits and compensation strategies
Extent of their wellbeing strategy
Turnover rate for full-time equivalents (FTEs)
Completion of a workforce engagement survey
Use of an HR technology strategy and its level of sophistication
Health plan premium increases or decreases at the most recent renewal
Use of a communication strategy
"STOBER Drives, Inc. takes a proactive and structured approach to planning, developing and implementing comprehensive benefits and HR programs," said William F. Ziebell, CEO of Gallagher's Benefits & HR Consulting Division "In doing so, STOBER Drives, Inc. is able to develop a winning formula to attract, reward and retain the right talent and position the company as a destination employer."
If you're interested in joining the STOBER team, be sure to check out our Careers page for more information about employment opportunities.